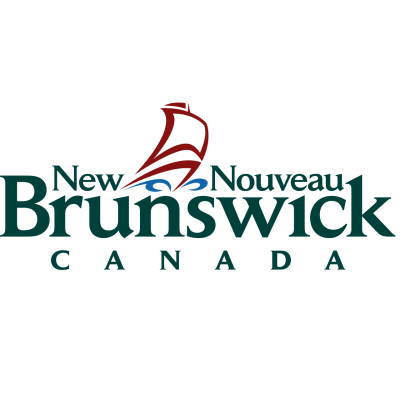 Skilled Trades Pre-Apprenticeship Project Coordinator
Department of Education and Early Childhood Development
in Fredericton, NB
Skilled Trades Pre-Apprenticeship Project Coordinator
Department of Education and Early Childhood Development
Contract
Fredericton
Who we are
The work we do has a positive impact on our communities, and helps improve the everyday lives of New Brunswickers. Together, we are over 45,000 New Brunswickers who are passionate problem-solvers, who make a difference and are proud to call New Brunswick home.
The mission for New Brunswick public schools is to have each student develop the attributes needed to be a lifelong learner, to achieve personal fulfillment and to contribute to a productive, just and democratic society.
What you will do
The Department of Education and Early Childhood is seeking a Skilled Trades Pre-Apprenticeship Project Coordinator to join the Educational Services Division Change Leadership, Virtual Learning and Strategic Partnership unit (Anglophone Sector) in Fredericton.
Reporting to the Director of Change Leadership the successful candidate will be supporting experiential learning initiatives including pre-apprenticeship, apprenticeship, and other experiential learning and labour market initiatives.
Duties may include: coordinating key events; contacting and working with internal and external rightsholders; developing processes and procedures; writing technical documents; supporting identified department staff; participating in committee work; preparing and executing communications; delivering virtual and in person presentations; data collection; preparing reports; completing and storing documents; managing details for multiple projects; and setting meeting timelines. 
Work environment
Office location: 250 King Street, Fredericton.
Standard hours of work: Monday - Friday, 8:15-4:30.
We promote a scent-reduced environment.
Who you are
Are you someone who loves a challenge and wants to make a difference in our education system? The Change Leadership team is involved in several exciting initiatives that require innovation, problem-solving and thinking outside the box. Our key priorities are partnering with business and community, experiential learning, applied research, and all things virtual. If you are interest in working in a dynamic, team-driven environment, this is the spot for you!
Your attitude, skills and interests are just as important as your area of study. We are looking for diverse backgrounds that bring a combination of the following:
Need to have
A Bachelor's degree in education, business or in other related fields and three (3) years of related experience. 
An equivalent combination of education, training and experience may be considered.
Written and spoken competence in English. Please state your language capability on your application.
Applicants must clearly demonstrate the essential qualifications to be given further consideration. Please ensure that preferred language for assessment is identified on your resume.
Nice to Have
Previous management experience;
Experience working in the New Brunswick school system;
Experience working in or a connection with skilled trade environment(s);
Excellent time management and communication skills;
Experience in community or partner (rights holder) engagement and a proven ability to take initiative;
A strong understanding of labour market trends in New Brunswick;
Knowledge of computer, online tools and software associated with data management.
Behavioral Competencies: The successful candidate will possess the following behavioural competencies: 
Effective Interactive Communication;
Teamwork and Cooperation;
Results Orientation;
Creative Thinking / Innovation.
Technical Competencies: The successful candidate will possess the following technical competencies:
Ability to use Office technology, Software and Applications;
Planning and organizational skills;
Written communication;
Oral communication.
Wage
$1,756 - $2,453 Bi-weekly (Pay Band 3)
What can GNB offer you?
Comprehensive benefits package and the Public Service Shared Risk Pension Plan.
Opportunities for career growth, professional development and training. 
Free access to Employee and Family Assistance Program (EFAP) and services.
1.25 days/month of paid vacation.
Providing a safe workplace for all. Your health & safety are important to us. GNB has implemented preventative measures across the organization to ensure your health & Safety.
How to apply:
We encourage applicants to apply on-line at www.ere.gnb.ca, by mail at the following address or by email at HR.Competitions@gnb.ca by August 2nd, 2021 indicating competition number 21-2000-C14. This competition may be used to fill future vacancies at the same level.
Department of Education and Early Childhood Development
Human Resource Services
Place 2000, 250 King Street
Fredericton, NB E3B 5H1
Telephone: (506) 444-4909
We thank all those who apply, however, only those selected for further consideration will be contacted.
Equal Opportunity Employer
We are an Equal Opportunity Employer. We are committed to building a workforce that reflects the diversity of our communities in which we live and serve. We encourage and support applications from Aboriginals, persons with disabilities, and members of visible minority groups. Candidates registered with the Equal Employment Opportunity Program and veterans, who are among the most qualified, will be given preference at the time of selection.
Let's connect. You belong here.