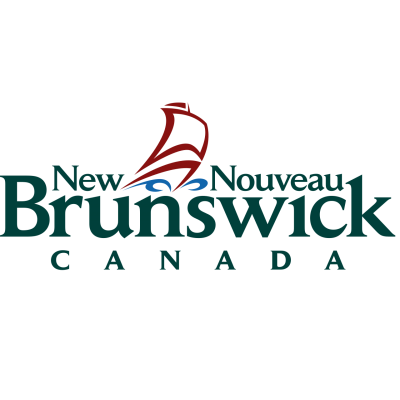 Learning Strategist
Department of Post-Secondary Education,Training and Labour
in Fredericton, NB
Department of Post-Secondary Education, Training and Labour
CALL FOR EXPRESSION OF INTEREST
Education Program Officer 2
LEARNING STRATEGIST
One-year opportunity
Fredericton
The Department of Post-Secondary Education, Training and Labour is seeking an individual to join the New Brunswick College of Craft and Design (NBCCD) as a Learning Strategist working in Fredericton.
As a member of the Student Services team, the Learning Strategist is responsible for the development and delivery of academic accommodations and learning supports to students with disabilities. The Learning Strategist plans and facilitates the implementation of appropriate accommodations, auxiliary aids, and support services for students with disabilities and ensures compliance with laws as they apply to disability and post-secondary educational environments.
Additionally, the successful candidate will be responsible for integrating assistive technology with learning strategies to support student's cognitive and physical profiles, will be responsible for building trust and rapport with marginalized and vulnerable student populations including, but not limited to: LGBTQ2S+, physical, mental, cognitive disabilities, and BIPOC, and responsible for creating a psychologically safe environment at the college.
ESSENTIAL QUALIFICATIONS: A master's degree in a related discipline with a minimum of one (1) year of experience working directly with individuals with a variety of disabilities in an individual support services role. An equivalent combination of training and experience may be considered.
Written and spoken competence in English is required. Please state your language capability.
Applicants must clearly demonstrate the essential qualifications to be given further consideration. Please ensure that preferred language for assessment is identified on your resume.
ASSET QUALIFICATIONS: Preference may be given to candidates with experience working in a post-secondary environment. Subject to the response to this competition, candidates may be required to demonstrate on their application the asset qualifications in addition to the essential qualifications in order to be given further consideration.
BEHAVIOURAL COMPETENCIES: The successful candidate will possess the following behavioural competencies:
Commitment to Learning
Developing Others
Effective Interactive Communication
Relationship/Network Building
TECHNICAL COMPTENCIES: The successful candidate will possess the following technical competencies:
Knowledge of Group Facilitation Techniques
Training/Instructional Techniques
Presentation Skills
Written Communication
Résumés should be in chronological order specifying education and employment in months and years
including part-time and full-time employment.
Salary: $2,182 to $2,633 bi-weekly.
We encourage applicants to apply on-line at eRecruitment by August 9, 2021 indicating competition number: 21-CALL-002.
Department of Post-Secondary Education,
Training and Labour
Human Resource Services
500 Beaverbrook Court, Suite 100,
PO Box 6000
Fredericton, NB E3B 5H1
Telephone: 506-453-8231
PETL-HR.EPFT-RH@gnb.ca
We thank all those who apply however only those selected for further consideration will be contacted.
Candidates registered with the Equal Employment Opportunity Program and veterans, who demonstrate they are among the most qualified, shall be given preference at the time of appointment.
We promote a scent-reduced environment.
We are an Equal Opportunity Employer.
The New Brunswick Public Service: Improving the lives of New Brunswickers every day!