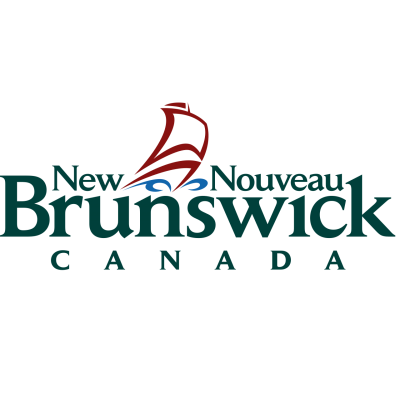 Operator Instructor
Department of Transportation and Infrastructure
in Miramichi, NB
Department of Transportation and Infrastructure
Operator Instructor
District 2
Miramichi District
Open
Who we are?
The work we do has a positive impact on our communities and helps improve the everyday lives of New Brunswickers. Together, we are over 45,000 New Brunswickers who are passionate problem-solvers, who make a difference and are proud to call New Brunswick home.
The Department of Transportation and Infrastructure's mission is to contribute to New Brunswick's economy and quality of life by providing and supporting sustainable infrastructure that allows for the safe and efficient movement of people, goods and government services to the public. Not only is the department responsible for managing over 18,000 kilometers of provincial highways, it also manages the planning, design and construction of hospitals, schools and other government buildings.
What you will do
As a member of the Miramichi District, you will work under the direction of the Highway Maintenance Technician and be responsible for:
incident investigations
providing instruction on the proper operation and maintenance on heavy equipment and other fleet vehicles. 
preforming vehicle maintenance audits
evaluating operator's performance 
providing written reports to management 
delivering training in both classroom and field settings 
Work environment
Office location: Miramichi District Office, 1310 Water Street
Standard hours of work: Monday - Friday, 8:00am -4:30pm
We promote a scent-reduced environment.
Who you are?
Key behavioural competencies
Effective Interactive Communication
Teamwork and Cooperation 
Flexibility
Essential qualifications
Graduation from high school or GED 
Six (6) years experience in the operation of a variety of heavy equipment which include tandem truck, backhoe, loader, grader and light vehicles.
Possession of a valid Class 1 Driver's License with an endorsement for air brakes as issued by the Province of New Brunswick 
Knowledge of Legislative Acts, within the Province of New Brunswick, relative to this position is required.
Working knowledge of Microsoft Word, Excel and Outlook
An equivalent combination of education, training and experience may be considered
Written and spoken competence in English and French is essential for this position.
Please attach a copy of your driver's license with your application.
Asset Qualifications
Preference may be given to candidates that have successfully completed an approved Heavy Equipment Operators course and/or are registered as a PDIC (Professional Driver Improvement Course) Instructor or equivalent. 
Experience in snowplowing operations would be an asset.
Subject to the response to this competition, candidates may be required to demonstrate on their application one or more of the asset qualifications in addition to the essential qualifications in order to be given further consideration.
Operational requirements
The following operational requirements are also required:
Travel throughout the province 
Occasional work on holidays, weekends and/or variable hours.
The Department of Transportation and Infrastructure offers:
Meaningful work and the opportunity to support New Brunswickers in times of need.
Opportunities for career growth, professional development and training. 
Comprehensive benefits package which includes paid vacation, Health and Dental Plan, Life Insurance, and the Public Service Shared Risk Pension Plan.
Free access to Employee and Family Assistance Program (EFAP) and services.
SALARY: $23.04 per hour.
Providing a safe workplace for all. Your health and safety are important to us. GNB has implemented preventative measures across the organization to ensure your health and safety.
How to apply?
Applicants must clearly demonstrate the essential qualifications to be given further consideration.
Résumés should be in chronological order specifying education and employment in months and years including part-time and full-time employment. 
Please ensure that your preferred language of assessment is identified in your resume.
We encourage applicants to apply on-line, by e-mail to district2.competitions@gnb.ca or by mail at the following address by July 30, 2021 indicating competition number 2021-D02-03. This competition may be used to fill future vacancies at the same level.
Department of Transportation and Infrastructure
District 02 - Miramichi
PO Box 248
Miramichi, NB E1N 3A6
Telephone: (506) 778-6046
We thank all those who apply, however, only those selected for further consideration will be contacted.
Equal Opportunity Employer
We are an Equal Opportunity Employer. We are committed to building a workforce that reflects the diversity of our communities in which we live and serve. We encourage and support applications from Aboriginals, persons with disabilities, and members of visible minority groups. Candidates registered with the Equal Employment Opportunity Program and veterans, who are among the most qualified, will be given preference at the time of selection.
Let's connect. You belong here.