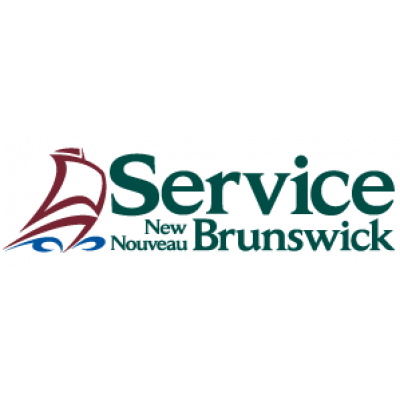 Domain Specialist – Lab
Service New Brunswick
in Multiple Locations
Moncton, NB
|
Bathurst, NB
|
Saint John, NB
|
Fredericton, NB
Service New Brunswick
Pay Band 5 (Under Review)
Domain Specialist - Lab
R85-2021/22-373
Open Competition
Permanent full-time
Flexible Work Location within New Brunswick
Service New Brunswick is seeking an individual to join the Technology Services Division in the Health Application Services unit as Domain Specialist for Lab.
Who are you?
You are client-centric and passionate about delivering exceptional service.
You demonstrate initiative and are adaptable, organized and solution-oriented.
You are an effective communicator and collaborator.
What will you be doing?
Reporting to the Manager of Provincial Health Application Services, the Domain Specialist for Lab is a Senior Business Analyst that focuses specifically on the applications and business processes used within this domain. The Domain Specialist utilizes this specialized knowledge and expertise to guide the implementation, enhancement and support of applications across all zones, with a focus on identifying opportunities for standardization, system optimization and shared maintenance.
Your responsibilities will include but are not limited to:
Provide guidance and expertise in all aspects of application maintenance and support;
Act as the primary applications liaison for provincial initiatives;
Assess cross-zone change requests to determine system impacts and resource requirements;
Coordinate cross-zone initiatives;
Work closely with business owners to effectively and efficiently prioritize and schedule activities;
Work closely with vendors of third-party systems on issue resolution and release planning;
Prepare documentation as required, including regular status reporting.
Please ensure that you indicate the competition number R85-2021/22-373 when applying.
What do you need to be successful?
ESSENTIAL QUALIFICATIONS: Must possess a post-secondary education of four (4) years in Computer Science, Business, Health Sciences or related discipline and a minimum of seven (7) years of related experience. In-depth knowledge of applications and understanding of business processes related to the Lab domain is also required.
Subject to the response to this competition, an equivalent combination of training and experience may be considered, or the required years of experience may be increased.
Written and spoken competence in English and French is required.
Applicants must clearly demonstrate the essential qualifications to be given further consideration. Please state your language capability on your application and ensure that preferred language for assessment is clearly identified.
ASSET QUALIFICATIONS: Preference may be given to candidates who demonstrate they have training or experience in one or more of the following areas:
Experience in IT applications maintenance and support;
Analytical, problem-solving and decision making skills supported by excellent verbal and written communication skills;
Experience in a health care environment.
Subject to the response to this competition, candidates may be required to demonstrate on their application one or more of the asset qualifications in addition to the essential qualifications in order to be given further consideration.
OPERATIONAL REQUIREMENTS:
This position may require some travelling within the province therefore candidates must possess a valid New Brunswick driver's license
Periodic weekday evening and weekend work hours will be required.
BEHAVIOURAL COMPETENCIES: The successful candidate will possess the following behavioral competencies:
Analytical Thinking/Judgment
Client Service Orientation
Effective Interactive Communication
Initiative
Results-Orientated
Teamwork and Cooperation
TECHNICAL COMPETENCIES: The successful candidate will possess the following technical competencies:
Written Communication
Planning and Organizing Skills
Specialized subject matter expertise and knowledge
Resumes should be in chronological order specifying education and employment in months and years including part-time and full-time employment.
What can GNB offer you?
Meaningful work
Opportunities for career growth and advancement
Career diversity within a single large employer
Comprehensive benefits package (paid vacation plus health, dental, life and long-term disability plans) and pension.
Salary: $57,382 - $80,132 annually - Pay Band 5 - Management and Non-Union Pay Plan
We strongly encourage you to submit your application via the online portal https://www.ere.gnb.ca/competition.aspx?lang=E&t=Y, by using the "Apply Online" button, to increase the efficiency and maintain a consistent candidate experience. Please ensure your application is complete by July 30 2021 and indicate competition number R85-2021/22-373.
In the unlikely event that you experience technical difficulties or are unable to complete your application online, you can submit your application documents to hr-rh@snb.ca or by mail at the below address.
Service New Brunswick
Human Resources
850 Lincoln Rd
PO Box 1998
Fredericton, NB E3B 4Z7
Telephone: (506) 457-3580
We thank all those who apply, however, only those selected for further consideration will be contacted.
Candidates registered with the Equal Employment Opportunity Program and veterans, who demonstrate they are among the most qualified, shall be given preference at the time of appointment.
We promote a scent-reduced environment.
We are an Equal Opportunity Employer.
The New Brunswick Public Service: Improving the lives of New Brunswickers every day!