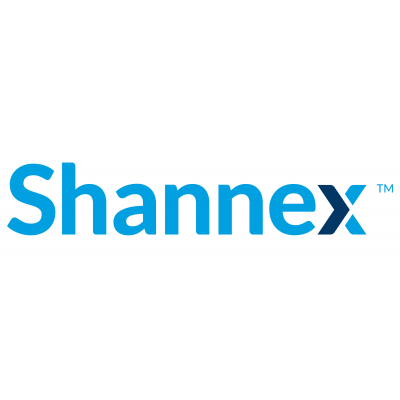 Serveur(e)/Server
* * English posting below **
Avec un effectif d'environ 5,000 personnes, Shannex est une entreprise familiale canadienne basée dans les Maritimes. Depuis plus de 30 ans, Shannex crée des approches novatrices aux communautés de vie de retraite et de soins de longue durée en Nouvelle-Écosse, au Nouveau-Brunswick et en Ontario. Nous offrons un continuum d'options de mode de vie sous nos marques phares : Shannex MC , Parkland MC et Faubourg du Mascaret.
Situé sur les terrains de l'Université de Moncton à Moncton (Nouveau-Brunswick), ce complexe offrira une gamme complète de services, y compris des appartements Mode de vie tout comme des divisions d'Hospitalité, d'Aide à la vie autonome et de Foyers de soins.
Nous sommes heureux d'offrir cette nouvelle perspective d'emploi.
Serveur ou serveuse Postes permanents à temps plein et occasionnels disponibles Moncton, NB
Travaillant au Faubourg du Mascaret à Moncton, le serveur ou la serveuse relève de la Gérante d'hospitalité et fait partie de l'équipe des services alimentaires. Le serveur ou la serveuse offre des services alimentaires à tous les clients et aux invités dans les salles à manger tout en respectant les normes établies en matière de qualité et de service à la clientèle. Le serveur ou la serveuse offre du service à l'assiette avec courtoisie et efficacité.
Nous offrons:
L'occasion d'avoir un impact concret sur la qualité de vie des personnes résidentes et de leurs familles
Salaires concurrentiels
Horaires flexibles
Programme de reconnaissance du personnel
Programme d'aide aux employés et aux familles
Stationnement gratuit sur les lieux
Possibilités d'avancement, de formation et de développement professionnels
Régime complet d'assurance-santé et dentaire (le personnel à temps plein et à temps partiel est admissible dès l'embauche).
Programme d'épargne-retraite (RÉER) (avec cotisation de jusqu'à 5 % du salaire de base)
Responsabilités
Servir des repas aux clients tout en respectant les normes, les procédures et les lignes directrices ainsi qu'en respectant le droit du client à des services individualisés.
Faire en sorte que l'apparence de la salle à manger respecte les normes établies, y compris que le linge de table soit repassé et en place, que les couverts appropriés sont placés sur les tables, et que les postes de serveurs sont bien rangés et qu'ils contiennent le matériel nécessaire.
Nettoyer toute la vaisselle, le lave-vaisselle et les zones vaisselle, y compris les éviers à vaisselle.
Aider à fournir des services de traiteur lors d'événements internes et externes.
Respecter les lignes directrices alimentaires établies pour faire en sorte que les clients reçoivent les modifications alimentaires appropriées selon leur condition médicale.
Fournir la rétroaction des clients et des invités concernant les repas et les choix au menu au coordonnateur de la salle à manger
S'assurer que la prestation de services respecte les normes établies et que les repas sont servis à l'heure et avec courtoisie.
Aider avec le processus pour les menus des clients, les feuillets alimentaires et le dénombrement.
Respecter les politiques et les normes établies en matière de contrôle des infections.
Aider à la prestation de services alimentaires lors d'événements spéciaux selon les normes et les menus établis.
Aider à la prestation de services alimentaires lors d'événements spéciaux selon les normes et les menus établis.
Les énoncés ci-dessus décrivent de manière générale la nature et le niveau du travail effectué par les titulaires du poste mentionné. Il ne s'agit pas d'une liste exhaustive des tâches et des responsabilités du candidat retenu.
Exigences :
Diplôme d'études secondaires ou éducation équivalente (atout).
Orientation client démontrée.
Compétences langagières avancées en français et anglais.
Présence régulière au travail démontrée.
Capacité à travailler selon un horaire d'heures et de quarts de travail flexibles.
Atouts :
Formation de base en salubrité des aliments ou éducation semblable en salubrité des aliments.
Expérience en prestation de services alimentaires.
Formation concernant la prestation de services liés à la nourriture et aux boissons
Cours de soins aux personnes atteintes de la maladie d'Alzheimer ou autre forme de démence.
Expérience de travail avec des aînés dans un environnement de soins de longue durée ou dans un complexe de retraite pour les personnes âgées.
Un personnel exceptionnel est l'une des valeurs fondamentales de Shannex. Nous sommes d'avis que notre personnel constitue l'esprit et les fondements de notre organisation. Shannex s'engage à offrir un environnement épanouissant où tout le monde est fier de son travail et de l'entreprise. Notre personnel accorde une importance primordiale à l'excellence du service. Nous le soutenons en lui offrant diverses possibilités de développement personnel et professionnel. Nous favorisons de plus l'équilibre entre le travail et la vie privée.
Si vous cherchez à faire avancer votre carrière et à vous distinguer au sein d'une organisation en pleine expansion, nous attendons votre candidature!
Les candidatures seront traitées avec la plus grande confidentialité.
Seules les personnes dont la candidature est retenue pour une entrevue seront contactées.
________________________________________________________________________
** Postulation en Français ci-dessus **
With approximately 5,000 employees, Shannex RLC Limited is a family-owned Canadian company based in the Maritimes. With over 30 years of experience creating better ways to deliver seniors living and long-term care communities throughout Nova Scotia, New Brunswick and Ontario, Shannex offers a continuum of lifestyle options under our flagship brands Parkland™, Shannex™ and Faubourg du Mascaret.
Located on Université de Moncton's land in Moncton, New Brunswick, this campus will offer a full continuum of services including Lifestyle apartments, Hospitality and Wellness, Assisted Living and Nursing Home service lines.
We are pleased to offer the following brand-new opportunity:
Server Permanent Full-Time and Casual Positions Available Moncton, NB
Located at Faubourg du Mascaret, in Moncton, New Brunswick and reporting to the Banquet & Dining Room Supervisor as a part of the Food Service Team, the Server is responsible for providing food service to all residents and guests in the dining areas according to established quality and customer service standards. Servers provide dining services in a courteous and efficient manner.
We offer:
The opportunity to have an impact on the quality of life of residents and their families
Competitive wages
Flexible hours
Staff recognition program
Employee and family assistance program
Free on-site parking
Opportunities for career advancement, training, and development
Comprehensive health and dental benefit plan (full-time and part-time staff are eligible upon hire)
Retirement savings program (RRSP) (with contribution of up to 5% of base salary)
Responsibilities:
Provides meal service to residents according to established standards, procedures and guidelines and respecting the resident's right to individualized services;
Ensures dining room appearance meets established standards including table linens pressed and in place, tables set with appropriate place settings for meals, and wait stations tidy and containingappropriate supplies;
Cleans all dishes, dishwasher and dish areas including all dish sinks;
Assists in the provision of catering services for internal and external events;
Follows established dietary guidelines to ensure residents receive the appropriate menu modification as indicated by their medical condition;
Communicates with the supervisor if there is a noted change in the nutritional status of a resident (i.e. changes in appetite);
Consistently ensures service delivery meets established department standards. Ensures meals are served on time and in a courteous manner;
Assists in maintaining the process for resident menus, diet slips and count sheets;
Assists with food service for special functions according to menu and established standards;
The above statements describe the general nature and level of work being performed by individuals assigned to this role. This is not intended to be an exhaustive list of all responsibilities and duties required of the successful candidate.
Requirements:
High School Diploma or equivalent education preferred;
Advanced proficiency in the French & English language
Demonstrated regular attendance;
Ability to work flexible hours and shifts.
Asset:
Basic food safety training or other recognized food safety education;
Food service experience;
Food & Beverage Service training;
Alzheimer's Disease and other Dementia Care Course;
Previous experience in working with the elderly in long-term care or a senior's independent living environment
Great People is a core value at Shannex based on the belief that our team members are the spirit and foundation of the organization. Shannex is committed to offering the best environment for team members where everyone takes pride in their work and in the organization. Our colleagues are committed to service excellence and are supported with opportunities for personal and professional growth. We are building a culture that supports the balance between work and personal life.
If you are looking for an opportunity to grow your career and make your mark in a rapidly growing organization please submit your application. We look forward to hearing from you!
All applications are kept in strict confidentiality.
Only those selected for an interview will be contacted