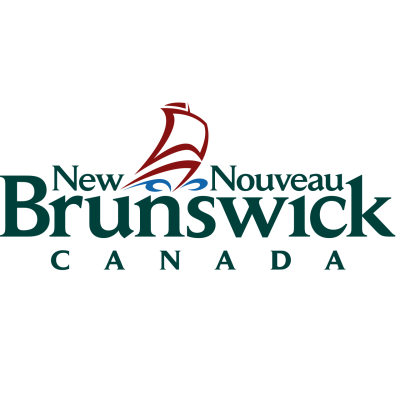 User Support Analyst
Department of Health
in Fredericton, NB
DEPARTMENT OF HEALTH
USER SUPPORT ANALYST
PAY BAND 3
TEMPORARY
(1 year)
OPEN COMPETITION
FREDERICTON
*REVISED*
The Department of Health is seeking an individual to join the Innovation and eHealth Branch as a User Support Analyst, in Fredericton. 
Reporting to the Manager of the User Support Analyst Team, the successful candidate will be responsible for, but will not be limited to:
Support the Innovation and eHealth Branch with implementing, updating and managing administrative solutions for users;
Act as point of contact between users and business solutions (Communication);
Liaise with DH/SNB Help desk;
Answer and follow up on questions around the business solutions (Phone, email);
Redirection of questions to appropriate business liaison;
Manage user profiles and logs (privileges/ creation/ modifications to user accounts within applications)
Support users with Training;
Configure application (new site, access delegation);
Update P&P, Training, FAQ documents;
Provide help with business workflow testing;
Act as a Superuser for business solutions;
Maintain documentation on support issues, service access and change requests;
Support resolution and tracking of incidents;
Manage Activity Dashboards (non-Clinical triage);
Support and coordinate issue resolution activities with all business solution stakeholders (internal and external);
Support Auditing and data integrity functions.
We are looking for a highly motivated and energetic team player with the ability to multi-task in a fast-paced enviroment. The successful individual must be a self-starter that can work well in a team environment and individually. The individual will be asked to work with multiple applications such as Electronic Health Record, Public Health Information System, MyHealthNB, Drug Information System, etc. 
ESSENTIAL QUALIFICATIONS: Bachelor's degree in Business Administration, Information Technology or a related field and a minimum of two (2) years of related experience; OR a 2-year Diploma in Business Administration, Information Technology or a related field and a minimum of four (4) years of related experience. An equivalent combination of education, training and experience may be considered.
Written and spoken competence in English and French is required. Please state your language capability on your application.
Applicants must clearly demonstrate the essential qualifications to be given further consideration. Please ensure that preferred language for assessment is identified on your resume.
ASSET QUALIFICATION: Preference may be given to candidates that possess one or more of the following asset qualifications:
Department of Health business application knowledge;
Application support experience;
Technical user support role experience;
Technical and Business training;
Microsoft Office Suite experience.
Subject to the response to this competition, candidates may be required to demonstrate on their application one or more of the asset qualifications in addition to the essential qualifications in order to be given further consideration.
BEHAVIOURAL COMPETENCIES: The successful candidate will possess the following behavioural competencies: 
Effective Interactive Communication;
Analytical Thinking/Judgment;
Teamwork and Cooperation. 
TECHNICAL COMPETENCIES: The successful candidate will possess the following technical competencies:
Planning and Organizing Skills;
Written Communication;
Ability to Use Office Technology and applications.
Résumés should be in chronological order specifying education and employment in months and years including part-time and full-time employment. 
Salary : $45,656 to $63,778 per annum
We encourage applicants to apply on-line at https://www.ere.gnb.ca/competition.aspx?lang=E&t=Y or by mail at the following address by July 28, 2021, indicating competition number DOH-21-0021. This competition may be used to fill future vacancies at the same level.
Department of Health
Human Resources
4th floor, 520 King Street
Fredericton, NB E3B 5G8
Telephone: (506) 453-4331
E-Mail: HR-RH.DH-MS@gnb.ca
We thank all those who apply however only those selected for further consideration will be contacted.
As per the Civil Service Act, veterans and candidates registered with the Equal Employment Opportunity Program, who demonstrate they are among the most qualified, shall be given preference at the time of appointment.
We promote a scent-reduced environment.
The New Brunswick Public Service: Improving the lives of New Brunswickers every day!