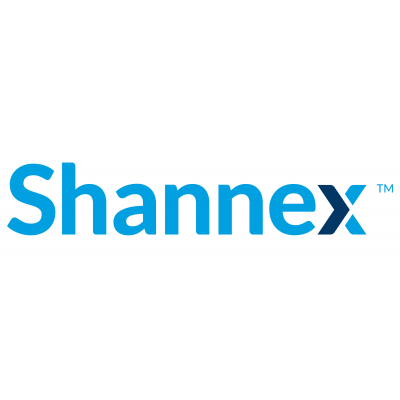 Cook - Full-Time
* * English posting below **
Avec un effectif d'environ 5,000 personnes, Shannex est une entreprise familiale canadienne basée dans les Maritimes. Depuis plus de 30 ans, Shannex crée des approches novatrices aux communautés de vie de retraite et de soins de longue durée en Nouvelle-Écosse, au Nouveau-Brunswick et en Ontario. Nous offrons un continuum d'options de mode de vie sous nos marques phares : Shannex MC , Parkland MC et Faubourg du Mascaret.
Situé sur les terrains de l'Université de Moncton à Moncton (Nouveau-Brunswick), ce complexe offrira une gamme complète de services, y compris des appartements Mode de vie tout comme des divisions d'Hospitalité, d'Aide à la vie autonome et de Foyers de soins.
Nous sommes heureux d'offrir cette nouvelle perspective d'emploi.
Cuisinière ou Cuisinier Permanent à Temps Plein Moncton (Nouveau-Brunswick)
Travaillant à Moncton (Nouveau-Brunswick), relevant du Chef de cuisine et membre de l'équipe culinaire, la cuisinière ou le cuisinier est responsable de la planification et de la préparation des repas dans notre nouveau Bistro. La cuisinière ou le cuisinier est également responsable de recevoir et de faire l'inventaire des stocks alimentaires et d'assurer le respect des normes sanitaires et de sécurité.
Nous offrons:
L'occasion d'avoir un impact concret sur la qualité de vie des personnes résidentes et de leurs familles
Salaires concurrentiels
Horaires flexibles (pas de longue nuit. Dernier quart de travail fini à 19:00)
Programme de reconnaissance du personnel
Programme d'aide aux employés et aux familles
Stationnement gratuit sur les lieux
Possibilités d'avancement, de formation et de développement professionnels
Régime complet d'assurance-santé et dentaire (le personnel à temps plein et à temps partiel est admissible dès l'embauche).
Programme d'épargne-retraite (RÉER) (avec cotisation de jusqu'à 5 % du salaire de base)
Principales fonctions et responsabilités
Assurer de façon constante que la qualité des aliments ainsi que la présentation et la prestation des services soient conformes aux normes établies du département. Faire en sorte que les repas soient attrayants et respectent les normes quant à la température et à la taille des portions et qu'ils soient servis en temps opportun.
Respecter les fiches de production dans la préparation des aliments et participer au contrôle des coøts.
Aider à la préparation d'aliments pour les activités spéciales, par exemple des services traiteurs ou des repas thématiques, etc., pour assurer le respect des normes de service établies.
Prendre connaissance des besoins précis de chaque personne résidente, notamment les restrictions alimentaires, les allergies et les demandes spéciales.
Assurer la complétude des documents requis, notamment l'inventaire, les fiches de vérification de la température des aliments, des équipements, des tâches de nettoyage et de la sécurité des espaces de rangement, au besoin.
Soutenir le processus de vérification et de réception des livraisons et de la prise d'inventaire. Assurer le rangement, l'étiquetage et la rotation appropriés des stocks.
Exécuter les activités départementales de vérification, au besoin.
Participer au processus de signalement et d'enquête relatif aux incidents impliquant les personnes résidentes et le personnel, au besoin.
S'occuper de la batterie de cuisine et de la vaisselle et assurer le maintien du lave-vaisselle hygiénique et des éviers de vaisselle selon les normes de salubrité établies.
Assurer la conformité de l'apparence de la cuisine aux normes établies de propreté et d'organisation.
Qualifications
Diplôme d'études secondaires ou l'équivalent.
Minimum d'un à deux ans d'expérience culinaire.
La certification de Compagnon cuisinier sceau rouge (atout).
Bilinguisme anglais-français (atout).
Formation générale en salubrité des aliments ou autre certification reconnue en salubrité des aliments.
Un personnel exceptionnel est l'une des valeurs fondamentales de Shannex. Nous sommes d'avis que notre personnel constitue l'esprit et les fondements de notre organisation. Shannex s'engage à offrir un environnement épanouissant où tout le monde est fier de son travail et de l'entreprise. Notre personnel accorde une importance primordiale à l'excellence du service. Nous le soutenons en lui offrant diverses possibilités de développement personnel et professionnel. Nous favorisons de plus l'équilibre entre le travail et la vie privée.
Si vous cherchez à faire avancer votre carrière et à vous distinguer au sein d'une organisation en pleine expansion, nous attendons votre candidature!
Les candidatures seront traitées avec la plus grande confidentialité.
Seules les personnes dont la candidature est retenue pour une entrevue seront contactées.
_______________________________________________________________________________________________ ** Postulation en Français ci-dessus **
With approximately 5,000 employees, Shannex RLC Limited is a family-owned Canadian company based in the Maritimes. With over 30 years of experience creating better ways to deliver seniors living and long-term care communities throughout Nova Scotia, New Brunswick and Ontario, Shannex offers a continuum of lifestyle options under our flagship brands Parkland™, Shannex™ and Faubourg du Mascaret.
Located on Université de Moncton's land in Moncton, New Brunswick, this campus will offer a full continuum of services including Lifestyle apartments, Hospitality and Wellness, Assisted Living and Nursing Home service lines.
We are pleased to offer the following brand-new opportunity:
Cook Full Time Permanent Moncton, NB
Located in Moncton, NB and reporting to the Chef as a part of the Culinary Team, the Cook is responsible for planning & preparing meals for our newly opened Bistro. The Cook is also responsible for the receiving and inventory of food supplies as well as ensuring safety and sanitation standards are met.
What we offer:
Market Competitive Compensation Plan;
Flexible scheduling (no late nights! latest shift ends 7pm);
Shannex offers a great Health and Dental benefit package, and will match up to 5% of earnings into RRSP;
Free parking onsite;
Walking distance to popular coffee and lunch locations;
Employee Recognition Program;
Ongoing Education & Career Development opportunities;
Supportive Leadership Team that promotes a respectful workplace; encourages team work and values and recognizes our workforce for their accomplishments and contributions;
Team Driven, Collaborative Environment.
Key Duties & Responsibilities
:
Consistently ensures food quality, presentation, and service delivery meet established department standards. Ensures meals are attractive, the correct temperature and portion size, and that service is timely.
Follows production sheets to guide food preparation and assist with cost control.
Assists with preparation of food for special functions e.g. catering, theme dinners to ensure service meets established standards.
Familiarizes self with the specific needs of each client e.g. diet restrictions, allergies and special requests/accommodations.
Ensures completion of required documentation e.g. inventory counts, food and equipment temperature and cleaning checklists, security / lock-up checklists as required.
Assists with the process for checking and receiving of deliveries and inventory control. Ensures all supplies are stored, labelled, and rotated properly.
Completes department audit activities as required.
Participates in the client and employee incident reporting and investigation process as required.
Processes pots, pans, and dishware and maintains sanitation dishwasher and dish sinks according to established cleaning guidelines as required.
Ensures kitchen appearance meets established standards for cleanliness and organization.
Requirements Include
:
High School diploma or equivalent education;
Minimum of 1-2 years cooking experience;
Red Seal Journeyman's papers an asset;
Bilingual in English and French an asset;
Basic food safety training or other recognized food safety certification;
Great People is a core value at Shannex based on the belief that our team members are the spirit and foundation of the organization. Shannex is committed to offering the best environment for team members where everyone takes pride in their work and in the organization. Our colleagues are committed to service excellence and are supported with opportunities for personal and professional growth. We are building a culture that supports the balance between work and personal life.
If you are looking for an opportunity to grow your career and make your mark in a rapidly growing organization please submit your application. We look forward to hearing from you!
All applications are kept in strict confidentiality.
Only those selected for an interview will be contacted.