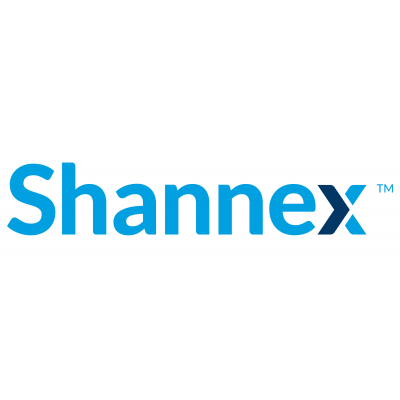 Continuing Care Assistant (CCA - PSW) - Casual
Shannex
in Quispamsis, NB
Shannex Incorporated is a leading and innovative provider of senior's accommodation, care and service in the Maritimes and Ontario. Shannex is an expanding organization that currently employs 5000 people. We are on an exciting path of continued growth that will offer outstanding living choices, improved services and exceptional careers.
The future is bright at Shannex. Currently operating five retirement living campuses in New Brunswick, we are continuing to grow with the addition of two new campuses in NB. To support this growth, we are recruiting individuals who will deliver service and care that reflect our organizational values of Clients First, Improving Quality, Trusted Partnerships, Great People and Being Accountable.
We currently have the following opportunity:
Continuing Care Assistant (CCA / PSW)
Casual
Quispamsis, NB
What you will do:
Located in Quispamsis, NB at Embassy Hall and reporting to the Health Services Manager as part of an interdisciplinary team. The Continuing Care Assistant is responsible for meeting residents' needs and aspects of personal care according to an individualized service plan. You will assist residents with activities of daily living and you may perform and assist in light housekeeping, meal preparation, basic laundry service, recreational activities and other related work.
We Offer:

Rewarding work environment in that we see a measurable difference in contributing to the quality of life for our residents and their families;
Flexible scheduling;
Free parking onsite;
Walking distance to popular coffee and lunch locations;
Employee Recognition Program;
Ongoing Education & Career Development opportunities that encourage our employees to upgrade their skills.
Supportive Leadership Team that promotes a respectful workplace; encourages team work and values and recognizes our workforce for their accomplishments and contributions.
Team Driven, Collaborative Environment;
Opportunities for career growth advancement and experience
How you will do it:
Assists clients with hygiene and daily living activities, such as: bathing, dressing, oral care, skin care, meals, and mobilizing according to the work assignment;
Assists clients and Culinary workers during meal time;
Assists in the provision of social, spiritual, and intellectual activities for clients;
Administers client medications as assigned under the direction of the Client Services Coordinator/Manager and in accordance with Physician orders following all medication management policies and guidelines;
Completing all duties in a way which is consistent with Shannex's Philosophy of Service: Your life. Your choice. Your Home.
The must haves:
Home/Personal Support Worker Program, Special Care Home Worker Program, Health Care Aid or Human Services Program, or equivalent;
Current CPR & Emergency First Aid Certification;
Ability to work a schedule of flexible hours and shifts inclusive of days, nights, weekends and holidays;
Clear Criminal Record / Vulnerable Sector Check;
Clear Social Development Check.
Clear Medical Check
Supplemental Qualifications considered an asset:
Parkland Medication Administration Certificate Program or equivalent;
Basic food safety training or similar food safety education;
Alzheimer's Disease and other Dementia Care Course;
Back in Form Lift and Transfer Program.
Previous experience in working with the elderly in long-term care or a senior living environment;
Great People is a core value at Shannex based on the belief that our team members are the spirit and foundation of the organization. Shannex is committed to offering the best environment for team members where everyone takes pride in their work and in the organization. Our colleagues are committed to service excellence and are supported with opportunities for personal and professional growth. We are building a culture that supports the balance between work and personal life.
We offer a comprehensive compensation and an attractive benefit plan.
If you are looking for an opportunity to grow your career and make your mark in a rapidly growing organization, please apply.
All applications are kept in strict confidentiality.