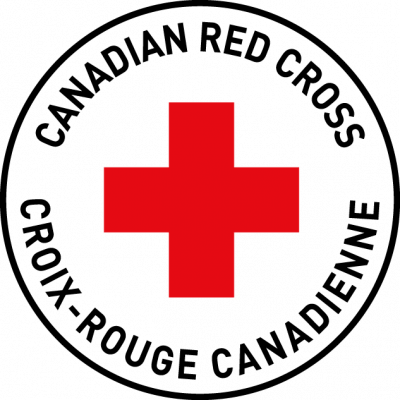 Senior Software Developer
Canadian Red Cross
in Montreal, QC
Title: Senior Software Developer
Location: Montréal, Québec, Canada
Type of Contract: Permanent Full Time
The Canadian Red Cross, part of the world's largest humanitarian network, is hiring a Senior Software Developer.
Do you have a passion for helping others and want to work with other dedicated individuals? Find out if this role is for you now.
We help people and communities in Canada and around the world in times of need and support them in strengthening their resilience. We are committed to having an accessible, diverse, and inclusive work environment where people with all abilities, ethnicities, gender identities and expressions, nationalities, religions, and sexual orientations can reach their full potential. We encourage all qualified personsparticularly Indigenous peoples, persons with disabilities, ethnic minorities, visible minorities, women, veterans, and otherswho share our values and contribute to fostering an inclusive and diverse workplace to apply.
As a Senior Software Developer, you will work as part of an agile continuous delivery team and collaborate with designers and engineers to help deliver product capabilities and features to our ground-breaking cloud-based product, Emergency Management Information System (EMIS). You will be working to develop brand new cloud-first solutions including the automation of infrastructure; you get to work with cutting edge technologies and frameworks.
As a Senior Software Developer, you will:

Develop features for new cloud-based solution with quality and efficiency as a part of an agile development team
Contribute to the software engineering strategy and development, operation, and maintenance of the solutions.
Work with development and product management teams to define user story acceptance criteria, break down complex stories into tasks, estimates, plan and deliver
Collaborate with cross-functional team members on all aspects of process and development
You will gain exposure to several modern technologies allowing you to continually develop your skills.
What we are looking for:
Bachelor's degree in computer science with a minimum 5 years' experience in backend development, or equivalent combination of education and experience
Deep understanding of Object-Oriented Design, Domain Driven Design, Test Driven Development
Deep understanding of SOLID design principles
Experience in high-quality software development and rigorous peer review.
Expertise in Asp.Net Core, Web API/Rest
Understanding of REST principles and associated best practices
Knowledge of cloud based development (Azure, AWS or Google)
Excellent problem-solving skills,
Proven leadership skills and ability to influence.
Provide constructive feedback to team members
Good communication skills that can bring clarity
Ability to work in an agile environment
Flexible and willingness to adjust to workflow and expectation
Comfortable to learn new languages like Ruby on Rails
Familiar with microservices, CI/CD and terraform
General knowledge of web technologies (Angular, React or Vue.js)
Full vaccination against COVID-19 is mandatory for this position and operation (the CRC will however adhere to its duty to accommodate those who are unable to be fully vaccinated for a reason related to a human right protected ground).
The Canadian Red Cross is an organization guided by our fundamental principles of humanity, impartiality, neutrality, independence, voluntary service,unityand universality. We are committed to providing an inclusive and barrier-free work environment, starting with the hiring process. If you require accommodation measures during any phase of the hiring process, please notify us as soon as possible. All information received in relation to accommodation requests will be kept confidential.
Salary Band:
$67,902 - $84,878