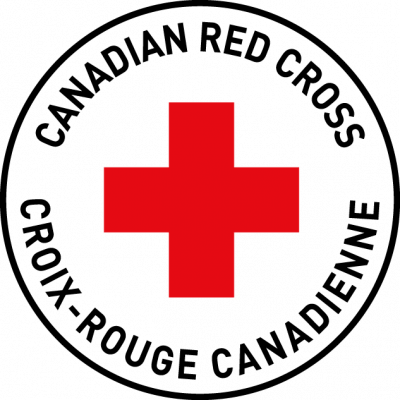 Clerk- Accounting
Canadian Red Cross
in Saint John, NB
Title:
Clerk- Accounting
Location:
Saint John, NB
Type of contract:
Casual
Salary band:
$17.09 - $21.37
An iconic brand and one of the most inspirational not-for-profit organizations on this planet - The Canadian Red Cross (CRC), is seeking a Clerk- Accounting to join our National Finance team
You want to be part of the world's largest humanitarian network? You have a passion for helping others, and want to work with other dedicated individuals? By applying, you are taking a big first step to be part of an exciting organization that makes a huge difference in the lives of Canadians here at home and abroad. What are you waiting for?
At the Canadian Red Cross, we help people and communities in Canada and around the world in times of need and support them in strengthening their resilience. We are committed to having an accessible, diverse, and inclusive work environment where people with all abilities, ethnicities, gender identities and expressions, nationalities, religions, and sexual orientations can reach their full potential. All qualified persons, particularly Indigenous peoples, persons with disabilities, ethnic minorities, visible minorities, women, veterans, and others who share our values and contribute to fostering an inclusive and diverse workplace are encouraged to apply.
We are looking for a Clerk- Accounting, you will work in collaboration with the Supervisor, Donation Processing, or their designate, and will be responsible for the daily bank deposit, and the inputting of donor data for the purpose of generating tax receipts for donations.
As a Clerk- Accounting, you will:
Set up new donor gift batch in BBCRM

Enter payment information along with donor details, paying special attention to details concerning changes to or addition of new records

Verify donor data to reports ensuring quality of data

Prepare and/or review bank deposit slips verifying to deposit report within department

Create an excel file for large Fundraisers as determined by supervisor

Perform various clerical duties to support the department

Employees and Volunteers at every level are responsible for safe work practices and to adhere to practices outlined in their applicable provincial Occupational Health and Safety Act.

Support other Red Cross initiatives, as needed, to provide for a coordinated team effort to meeting the needs of the most vulnerable in the community.

What we are looking for:
Completion of secondary school with one to two years of post-secondary education in Business Administration, Finance or a related field, as well as, one to three years of related experience, or an equivalent combination of education and experience.

Strong communication skills both written and oral in English is required. Fluency in French is considered a strong asset.

Experience with BBCRM and/or Microsoft Dynamics AX is an asset.

Demonstrated computer skills of MS Office applications including Outlook, Word, Excel and PowerPoint.

Excellent customer service and organizational skills with the ability to multi-task in a fast paced environment in order to meet deadlines.

Professionalism and interpersonal skills to work collaboratively within a team and build positive internal and external relationships.

Attention to detail and proven ability to problem solve as required.

A satisfactory Criminal Record Check is required.

Full vaccination against COVID-19 is mandatory for this position and operation (the CRC will however adhere to its duty to accommodate those who are unable to be fully vaccinated for a reason related to a human right protected ground).

Although we thank all applicants for their submissions, we will respond only to those we wish to interview.
The Canadian Red Cross is an organization guided by our fundamental principles of humanity, impartiality, neutrality, independence, voluntary service,unityand universality. We are committed to providing an inclusive and barrier-free work environment, starting with the hiring process. If you require accommodation measures during any phase of the hiring process, please notify us as soon as possible. All information received in relation to accommodation requests will be kept confidential.
Salary Band:
$17.09 - $21.37