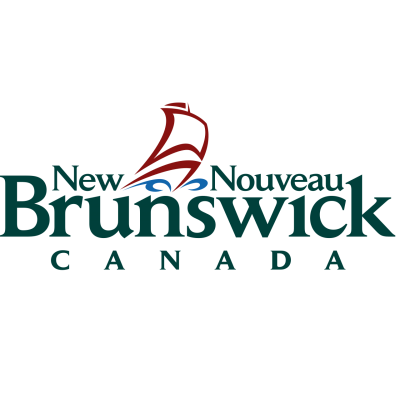 TSI II - Boiler Inspector
Department of Justice & Public Safety
in Saint John, NB
TSI II - Boiler Inspector
Department of Justice and Public Safety
Open Competition
Upper Saint John River Valley
Who we are
The work we do has a positive impact on our communities and helps improve the everyday lives of New Brunswickers. Together, we are over 45,000 New Brunswickers who are passionate problem-solvers, who make a difference and are proud to call New Brunswick home.
The Department of Public Safety is seeking an individual to join the Technical Inspection Services Branch as a Boiler Inspector providing inspection services to the Upper Saint John River Valley.
What you will do
As a Boiler Inspector and a member of the Technical Inspection Services unit, the successful candidate will be responsible for technical inspection of boiler and pressure vessel installations in accordance with the Boiler and Pressure Vessel Act, Regulations and various adopted codes.
Behavioral competencies: The successful candidate will possess the following behavioral competencies:
Analytical Thinking
Teamwork and Cooperation
Effective Interactive Communication
Client Service Orientation
Technical competencies: The successful candidate will possess the following technical competencies:
Ability to Use Office Technology
Software, and Applications
Specialized Subject Matter Expertise and Knowledge
Planning and Organizing Skills
Written Communication
Need to have (essential qualifications)
Candidates shall possess a valid First-Class Power Engineer's License issued by the Province of New Brunswick
A minimum of five (5) years of operating experience as a Power Engineer in heating or power plants having a therm-hour rating greater than seven hundred
For individuals not holding a First-Class Power Engineers license a combination of other industry related education, training, qualifications and experience may be considered
Candidates must demonstrate in their application how they have acquired the education and experience for this position. Your résumé should be in chronological order specifying education and employment in months and years including part-time and full-time employment. Applicants must clearly demonstrate the essential qualifications to be given further consideration.
Written and spoken competence in English is required. Please state your language capability
Nice to Have
Preference may be given to candidates who possess a diploma from a technical school (certification) in Power Engineering
Preference may be given candidates who also possess qualification or experience in a related profession such as Mechanical Refrigeration
Candidates not holding a First-Class Power Engineer's License will be required to write an examination for the purpose of evaluating general relevant knowledge for boiler inspectors satisfactory to the Chief Inspector as provided for in the Act prior to being considered.
The following operational requirements are also required: travel within the Province and possession of a valid driver's license.
The successful applicant shall attend and pass the National Board of Boiler Inspectors "In-Service" course within 12 months of hire for certification as a Boiler Inspector.
Wage
Technical Services Inspector II $2,159 - $2,719 bi-weekly ($56, 134 to $70, 694 annually) depending on education and experience.
What can GNB offer you?
Comprehensive benefits package
Opportunities for career growth, professional development and training. 
Free access to Employee and Family Assistance Program (EFAP) and services 
1 paid Volunteer Day per year to give back to your community. 
1.25 days/month of paid vacation
Providing a safe workplace for all. Your health & safety are important to us. GNB has implemented preventative measures across the organization to ensure your health & Safety.
How to apply
We encourage applicants to apply on-line at www.ere.gnb.ca, by mail at the following address or by email at HRcompetitions.concoursRH@gnb.ca by June 25, 2021 indicating competition number R78-2021/22-104. This competition may be used to fill future vacancies at the same level.
Department of Justice and Public Safety
Human Resource Services
20 McGloin St.
3rd floor, Marysville Place
P.O. Box 6000, Fredericton, NB
E3A 5T8
Tel: (506) 453-2719
We thank all those who apply, however, only those selected for further consideration will be contacted. 
Equal Opportunity Employer
We are an Equal Opportunity Employer. We are committed to building a workforce that reflects the diversity of our communities in which we live and serve. We encourage and support applications from Aboriginals, persons with disabilities, and members of visible minority groups. Candidates registered with the Equal Employment Opportunity Program and veterans, who are among the most qualified, will be given preference at the time of selection.
Let's connect. You belong here.