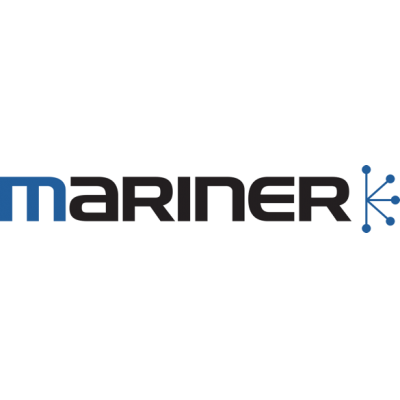 Customer Care Analyst
Mariner Partners
in Halifax, NS
Company Description
As one of the largest independent technology companies in Atlantic Canada, Mariner has a team of over 200 IT and software professionals working with clients both regionally and across the globe. With extensive capabilities in the areas of analytics, automation software, information security and IT consulting, Mariner has been delivering innovative solutions with a strong emphasis on productivity and customer experience since 2003.
Job Description
The Customer Care Analyst has prime accountability for the ongoing Support of Mariner products in customer production environments. Additionally, the Technical Analyst is responsible to ensure that the needs of the customer, whether it's technical support, training, or custom requirements, are identified and the necessary primes within Mariner properly engaged. The successful Technical Analyst works within the Mariner team to ensure the customer's Service Level Agreements are exceeded, as measured by high customer satisfaction. You are curious and strive to understand more about the customer experience and how they realise value from the solution in their environment. As the first point of contact for the customer, the Technical Analyst role is crucial to Mariner's reputation, technical leadership credibility and future business with our customers.
Although Mariner's head office is located in Saint John, NB, we will consider the right candidate working remotely.
Responsibilities:
Provide technical expertise in all aspects of the customer solution, including infrastructure and product (e.g., scalability, security, availability, integration).
Work with Mariner's development team to provide feedback on potential design improvements
Responsible for the update/upgrade of our products into the customer environment
Communicate to customers through presentations, documentation and workshops
Responsible to support the customer's adoption of Mariner's products
Responsible to perform Tier 1-2 troubleshooting analysis as required to ensure that the solution is performing properly.
Responsible to represent the technical capabilities of our product suite to the customer.
Responsible to represent the customer's concerns and needs to the Mariner internal team.
Provides technical status and risk assessment information to the Team Lead and Customer Care Manager.
Responsible to understand and represent the basic technical requirements associated with feature requests, product enhancement requests or custom development requests, and report progress to customer.
Responsible to own, prioritize, manage and update customer tickets/issues.
Participate in an on-call rotation.
Qualifications
A degree or diploma in Computer Science/Engineering.
Knowledge of Unix, database technologies such as Oracle or PostgresSQL.
Experience with scripting languages would be an asset (e.g. Python, Perl, Bash, Ansible, etc.).
Experience with network protocols and troubleshooting connectivity, SSL Certificate updates, etc.
Experience with AAA integration (e.g. LDAP, SAML, Spnego, etc.).
Experience in an operational support role.
A self starter who has the ability to prioritize and self-manage workload.
Customer focused, innovative and collaborate.
Analytical, a true problem-solver.
Ability to quickly learn and understand new products and technologies.
Additional Information
Why Mariner Partners?
We believe in making a positive impact in the communities where we live and work - our team is located in major cities all across Canada, throughout the US and internationally. We are proud to be headquartered here and are passionate about growing a strong technology sector here in Atlantic Canada and beyond. We offer competitive compensation; benefits packages and training and development.
We recognize that empowered employees are more innovative, more efficient, deliver better customer service and can flat out-perform conventional organizations. Our people have built products for national deployments at the world's largest TV and Internet companies and leading real estate, financial and government organizations.
We are looking for passionate IT professionals who are curious about data, who love solving problems for customers and who want to grow their careers.
I'm interested