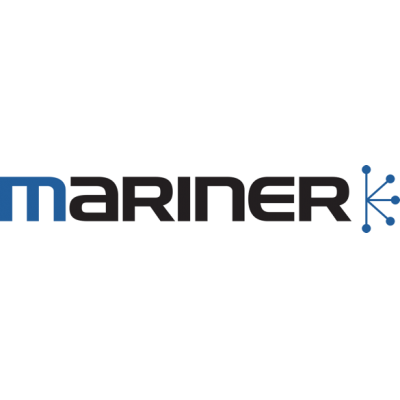 Enterprise Architect
Mariner Partners
in Fredericton, NB
Company Description
As one of the largest independent technology companies in Atlantic Canada, Mariner has a team of over 200 IT and software professionals working with clients both regionally and across the globe. With extensive capabilities in the areas of analytics, automation software, information security and IT consulting, Mariner has been delivering innovative solutions with a strong emphasis on productivity and customer experience since 2003.
Job Description
The Enterprise Architect provides the leadership to evaluate the current state of an enterprise's IT systems and identifies a future state that better meets the business objectives of an enterprise. An enterprise might be an entire corporation or something smaller like a subsidiary or a division. To function effectively, the Enterprise Architect is required to work and manage in a technically complex and ambiguous environment and must be able to effectively communicate with all levels of management and project stakeholders. The Enterprise Architect will lead teams (both local and remote) through customer engagements, delivery, and business development.
Key Responsibilities:
Evaluates the current state of an enterprise's IT systems and identifying a future state that better meets the business objectives of the enterprise.
Develops roadmaps describing the evolution of customer's enterprise technology portfolios from current state to future state.
Acts as the lead technical architect consultant, providing technical knowledge, guidelines, and technical leadership.
Provides oversight of all relevant technical architecture and design activities in projects. The Enterprise Architect may be focused on project delivery or a technical advisory role to the customer.
Understands the balance between customer requirements and purity of design, adhering to customer's enterprise standards and technology vision and direction.
Designs, recommends and isresponsible for the entire end-to-end technical solution.
Provides creative alternatives and recommendations in a business context; working closely with industry vertical delivery teams.
Presents and takes full accountability for the technical solution proposed.
The Enterprise Architect performs research, originates, and develops integrated processes and system architectures to meet the Customer's information needs.
Recognized as the "expert" with the ability to drive change and influence stakeholders to accept that change (leader/facilitator).
Identifies opportunities for new solution development.
Leads solution reviews in key domain areas, e.g., digital transformation, cloud, etc.
Delivers projects on-time and on-budget and completes project reviews.
Leads or participates in sales calls, sales engineering, and provides subject matter expertise for bids/proposals.
Provides coaching and mentoring to other Mariner technical resources.
Initiates foundational programs to support business.
Provides overall strong and clear technical vision across all stakeholders.
Qualifications
10years' experience.
Post-secondary education in Computer Science, Engineering, Science or Business (Information Systems)
MBA/MSc (asset)
Should have experience with UML, TOGAF or similar frameworks for developing and presenting architecture solutions.
Familiar with Enterprise Integration Patterns
Good understanding of common solution patterns (Microservices, Event Driven, etc.)
Understanding creating secure solutions and secure development processes a bonus.
Public Sector experience would be considered an asset.
Bilingual (English & French) would be considered an asset.
Additional Information
Why Mariner Partners?
We believe in making a positive impact in the communities where we live and work - our team is located in major cities all across Canada, throughout the US and internationally. We are proud to be headquartered here, and are passionate about growing a strong technology sector here in Atlantic Canada and beyond. We offer competitive compensation; benefits packages and training and development.
We recognize that empowered employees are more innovative, more efficient, deliver better customer service and can flat out-perform conventional organizations. Our people have built products for national deployments at the world's largest TV and Internet companies and leading real estate, financial and government organizations.
We are looking for passionate IT professionals who are curious about data, who love solving problems for customers and who want to grow their careers.
Join our growing team!
I'm interested