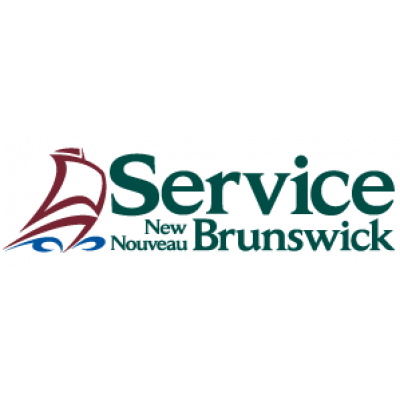 Senior Network Operations Centre Analyst
Service New Brunswick
in Fredericton, NB
Service New Brunswick
Senior Network Operations Centre Analyst
Open Competition
Competition R85-2020/21-1361
Pay Band 5
Fredericton
Service New Brunswick is seeking an individual to join the Infrastructure Operations Branch as a Senior Network Operations Centre Analyst in Fredericton.
Who are you?
You are client-centric and passionate about delivering exceptional service.
You demonstrate initiative and are adaptable, organized and solution-oriented.
You are an effective communicator and collaborator.
What will you be doing?
As a member of the Technology Services team, you will report to the Manager of Wide Area Network & Security Services and will be responsible for installing, maintaining, and supporting the government Wide Area Network (WAN) services across the province.
Your responsibilities include but are not limited to:
Tier 2 operational support of a carrier grade provincial wide area network and data centre network infrastructure
Operational support of Cisco Catalyst, ISR & ASR product series suites
Operational monitoring of systems and network elements using diagnostic tools and troubleshooting procedures; perform diagnostics of network hardware and software components
Create and maintain network designs/documentation, hardware and software standards, corporate policies and guidelines
Perform all network implementations and modifications in accordance with change management standards
Operate in a team environment as a team player and technical contributor to successfully manage workloads and project deadlines
Responsible for handling alerts and escalate incidents.
Participate in an on-call rotation to provide 24x7x365 coverage of networking services related to the wide area network
Please ensure that you indicate the competition number R85-2020/21-1361 when applying.
What do you need to be successful?
ESSENTIAL QUALIFICATIONS: University degree in Computer Science as well as a minimum of five (5) years of progressively responsible related experience OR a college diploma in Information Technology and seven (7) years of progressively responsible related experience.
Subject to the response to this competition, an equivalent combination of education, training and experience may be considered.
Written and spoken competence in English is required.
Applicants must clearly demonstrate the essential qualifications to be given further consideration. Please state your language capability on your application and ensure that preferred language for assessment is clearly identified.
ASSET QUALIFICATIONS: Preference may be given to candidates who demonstrate they have training or experience in one or more of the following areas:
Cisco network certification, or similar networking/computing certification
Experience with Cisco routing and switching platforms
Experience with Network Monitoring systems concepts and operation
Experience with IPv4 and IPv6 addressing operations and design
Subject to the response to this competition, candidates may be required to demonstrate on their application one or more of the asset qualifications in addition to the essential qualifications in order to be given further consideration.
OPERATIONAL REQUIREMENTS: Some weekday evenings and weekend work hours may be required. The successful candidate may be required to be on call for after-hours support.
This position may require some travelling within the province therefore candidates must possess a valid New Brunswick driver's license.
Candidates will be required to undergo a Criminal History Clearance prior to appointment and must be willing to obtain a security clearance.
BEHAVIOURAL COMPETENCIES: The successful candidate will possess the following behavioral competencies:
Analytical Thinking/Judgment
Effective Interactive Communication
Commitment to Learning
Initiative
Teamwork and Cooperation
TECHNICAL COMPETENCIES: The successful candidate will possess the following technical competencies:
Written Communication skills
Specialized Subject Matter Expertise and Knowledge
Planning & Organizing Skills
Resumes should be in chronological order specifying education and employment in months and years including part-time and full-time employment.
What can GNB offer you?
Meaningful work
Opportunities for career growth and advancement
Career diversity within a single large employer
Comprehensive benefits package (paid vacation plus health, dental, life and long-term disability plans) and pension.
Salary: $57,096 - $79,742 annually - Pay Band 5 - Management and Non-Union Pay Plan
We encourage applicants to apply on-line, by email at HR-RH@snb.ca, or by mail at the following address by May 23, 2021 indicating competition number R85-2020/21-1361. This competition may be used to fill future vacancies at the same level.
Service New Brunswick
Human Resources
850 Lincoln Rd
PO Box 1998
Fredericton, NB E3B 4Z7
Telephone: (506) 457-3580
We thank all those who apply however only those selected for further consideration will be contacted.
Candidates registered with the Equal Employment Opportunity Program and veterans, who demonstrate they are among the most qualified, shall be given preference at the time of appointment.
We promote a scent-reduced environment.
We are an Equal Opportunity Employer.
The New Brunswick Public Service: Improving the lives of New Brunswickers every day!