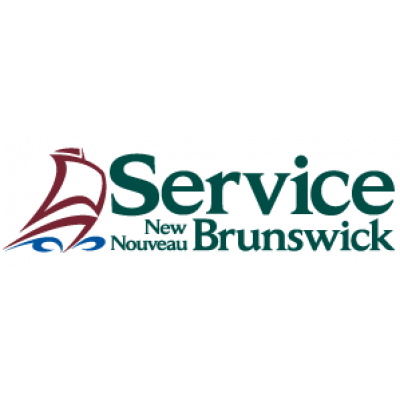 Senior Business Analyst
Service New Brunswick
in Fredericton, NB • Remote
Service New Brunswick
Senior Business Analyst
Open Competition
R85-2020/211351
Pay Band 5
Flexible Work Location Within New Brunswick
Service New Brunswick is seeking an individual to join the Technology Services Division as a Senior Business Analyst. The SNB Technology Services Division provides technology services to all Government of New Brunswick departments and Regional Health Authorities. With over 700 employees, we form one of the largest IT employers in the province with office locations in most cities and regions. We are mandated to deliver an extensive range of IT Services across various information technology disciplines.
The Government of New Brunswick (GNB) is committed to transforming how it manages its operational business units and finances. GNB's goal is to modernize its business processes though the implementation and operation of an Oracle Enterprise Resource Planning (ERP) Cloud Software as a Service (SaaS) solution over the next 10+ years. The Senior Business Analyst will play a role in the efficient and effective delivery of technology and business solutions needed to meet GNB's evolving business requirements and improvement of processes. This position is part of a multi-disciplinary and highly skilled team assigned to creating and supporting innovative strategies to help transform GNB service delivery through the ERP Cloud platform.
Please ensure that you indicate the competition number R85 2020/21 1351 when applying.
Who are you?
You are client-centric and passionate about delivering exceptional service
You demonstrate initiative and are adaptable, organized and solution-oriented
You are self-motivated with strong teamwork skills
You are an effective communicator and collaborator
You have strong problem solving and analytical skills
You enjoy multi-tasking in a fast-paced environment with multiple priorities, projects, and deadlines
What will you be doing?
The Senior Business Analyst will work with IT and client stakeholders to implement Cloud solutions using Oracle's Fusion Cloud products. Responsibilities include but are not limited to:
Delivering IT solutions that meet Client's business requirements and goals, while adhering to standards and best practices and maintaining information integrity across all solutions deployed within the Oracle Fusion environment(s);
Interacting with various stakeholders (Business Owners, Technology Services Branches, Oracle etc.) to collect and understand client and technical requirements;
Contribute to estimating effort and timelines for the implementation of proposed solutions;Work with Business Owners, business units and project teams to analyze business needs, resolve current business challenges and drive innovation within the business units by leveraging the Oracle ERP Platform; Identify and document key business drivers;
Lead or participate in the development, review and update of project deliverables, including but not limited to business case, business process diagrams, SOPs, functional requirements, etc.
Work with Project Team Members and business areas to define and document project related benefits, outcomes and measures;
Participate in the development of testing strategies, test plans, and test cases to ensure smooth transition into training and deployment;
Provide inputs to the Project Manager to ensure a comprehensive project plan is developed Assist Business Owners with adoption of new Business Processes including any analysis or Best Practice Recommendations required;
Providing analysis and support for teams performing systems configuration, systems integration, reporting, process adoption, process automation/workflow, and testing.
Developing expertise in how the ERP Solution works in a given Business Domain and across Domains;
Support the technical team in evolving the business requrieemnt into the solution design and implementation plan.
What can GNB offer you?
Meaningful work
Opportunities for career growth and advancement
Career diversity within a single large employer
Comprehensive benefits package (paid vacation plus health, dental, life and long-term disability plans) and pension.
ESSENTIAL QUALIFICATIONS: A university degree in Computer Science, Engineering, Business Administration or in another related discipline and a minimum of five (5) years of related experience with guiding businesses in improving processes OR a two (2) year College Diploma in a related discipline with a minimum of seven (7) years related experience with exposure to analysis of organizations or business domain and documentation of their business, processes and supporting systems.
Subject to the response to this competition, an equivalent combination of training and experience may be considered, or the required years of experience may be increased.
Written and spoken competence in English is required.
Applicants must clearly demonstrate the essential qualifications to be given further consideration. Please state your language capability on your application and ensure that preferred language for assessment is clearly identified. 
ASSET QUALIFICATIONS: Preference may be given to candidates who demonstrate they have training or experience in one or more of the following areas:
Business Analyst Certifications such as IIBA-CBAP, PMI-PBA, IQBBA
Experience in documenting existing business processes and developing new business processes to support the implementation of new technical solutions
Experience with use case modeling and analysis
Experience in coordinating and facilitating workshops to elicit requirements
Experience in the implementation of technical solutions in an operational environment, both technical and business
Experience in projects that are provincial (or broader) in nature which support the provincial vision and strategy;
Experience with "Gap Analysis" process used to identify to new/changed business requirements in comparison of current and future states
Experience in documenting traceable requirements that allow for testing, validation and evaluation in meeting the business needs
Demonstrated technical problem-solving skills with ability to work independently or in a team-oriented environment
Experience with SaaS or PaaS solutions or technologies
Experience and expertise in the design and execution of implementation and testing, executive and internal communications and the ability to work independently
Excellent understanding of Agile development methodology with experience mocking up User Experience (UX) requirements and user stories
Experience with a large Enterprise Resource Planning Solution in ANY of the following areas such as Human Resources, Procurement or Finance
Subject to the response to this competition, candidates may be required to demonstrate on their application one or more of the asset qualifications in addition to the essential qualifications in order to be given further consideration.
OPERATIONAL REQUIREMENTS:
On occasion, some travel throughout the province may be required.
Some weekday evenings and/or weekend work hours may be required.
Candidates will be required to undergo Criminal History Clearance prior to appointment.
BEHAVIOURAL COMPETENCIES: The successful candidate will possess the following behavioural competencies:
Analytical Thinking/Judgment
Client Service Orientation
Results Orientation
Organizational Awareness
Relationship / Network Building
Strategic Thinking
Effective Interactive Communication
TECHNICAL COMPETENCIES: The successful candidate will possess the following technical competencies:
Planning and Organizing Skills
Specialized Subject Matter Expertise and Knowledge
Written Communication
Consulting Skills
Presentation Skills
Resumes should be in chronological order specifying education and employment in months and years including part-time and full-time employment.
Salary: $57,382- $80,132 annually - Pay Band 5 - Management and Non-Union Pay Plan
We encourage applicants to apply on-line at https://hrh.gnb.ca/ess/e-recruit/competition.aspx?strType=c, by email at HR-RH@snb.ca, or by mail at the following address by May 20, 2021 indicating competition number R85-2020/211351. This competition may be used to fill future vacancies at the same level within the same work location.
Service New Brunswick
Human Resources
850 Lincoln Rd
PO Box 1998
Fredericton, NB E3B 4Z7
Telephone: (506) 457-3580
We thank all those who apply however only those selected for further consideration will be contacted.
Candidates registered with the Equal Employment Opportunity Program and veterans, who demonstrate they are among the most qualified, shall be given preference at the time of appointment.
We promote a scent-reduced environment.
We are an Equal Opportunity Employer.
The New Brunswick Public Service: Improving the lives of New Brunswickers every day!