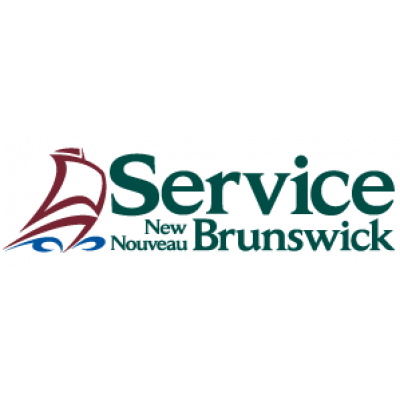 Category Specialists
Service New Brunswick
in Multiple Locations
Fredericton, NB
|
Saint John, NB
|
Moncton, NB
Service New Brunswick
Temporary PB 4/ Category Specialists
Open
R85-2020/21-1596Pay Band 4
Fredericton, Moncton, Saint John
Service New Brunswick is seeking an individuals to fill current or future temporary opportunities withinjoin the Strategic Procurement Health Division's Group Purchasing Organization as a Category Specialists in Fredericton, Moncton, and Saint John. Bilingual positions as well as one English-only position are available.
As a member of the Strategic Procurement team, you will be responsible for the management of a suite of commodities within a procurement category and achieving savings targets by implementing strategic sourcing practices across their assigned commodities.
Key responsibilities of this position are:
Effectively communicating with and responding to inquiries from the vendor/supplier community and client departments
Conducting sourcing initiatives and managing cross-functional teams
Ensuring complete and accurate specifications
Negotiating and reviewing contracts within the assigned portfolios
Working closely with departmental subject matter experts to determine best value on a variety of goods and services
Procuring equipment (and any related service agreements and consumables) according to the technical specifications provided by the client department and the Procurement Act, as required
Reviewing and developing tender specifications, request for quotes (RFQ), and request for proposals (RFP)
Researching best practices in public sector strategic sourcing and category management
Obtaining price quotations
Analyzing data and bid evaluations on the basis of requirements
Submitting recommendations for purchase
Processing requisitions, tenders, and purchase orders
Providing support to both the vendor/supplier community and client departments regarding the Procurement Act and Regulations 2014-93
Providing support regarding draft service agreements
ESSENTIAL QUALIFICATIONS: A university degree with a minimum of four (4) years of related experience.
Subject to the response to this competition, an equivalent combination of education, training and experience may be considered.
Written and spoken competence in English is required. Some positions require written and spoken competence in French and English.
Applicants must clearly demonstrate the essential qualifications to be given further consideration. Please state your language capability on your application and ensure that preferred language for assessment is clearly identified.
ASSET QUALIFICATIONS: Preference may be given to candidates who demonstrate they have training or experience in one or more of the following areas:
Purchasing Designation(s) (CPPB, PSPP, and SCMP) or similar certifications
Experience in Strategic Sourcing or Category Management (goods and services)
Experience in the request for proposal (RFP) process
Experience in the procurement legislation and / or the procurement regulatory environment
Demonstrated contract negotiation experience
Experience working with the Procurement Act and Regulation
Experience with process/compliance auditing
Experience in data collection and analysis
Demonstrated ability to organize, control and coordinate a variety of activities in a fast-paced, ever-changing environment
Strong understanding of the health industry and marketplace
Subject to the response to this competition, candidates may be required to demonstrate on their application one or more of the asset qualifications in addition to the essential qualifications in order to be given further consideration.
OPERATIONAL REQUIREMENTS:
This position may require some travelling within the province therefore candidates must possess a valid New Brunswick
driver's license and have their own means of transportation.
BEHAVIOURAL COMPETENCIES: The successful candidate will possess the following behavioral competencies:
Analytical Thinking/Judgment
Client Service Orientation
Effective Interactive Communication
Results Orientation
Strategic Thinking
TECHNICAL COMPETENCIES: The successful candidate will possess the following technical competencies:
Ability to Use Office Technology, Software and Applications
Written Communication
Specialized Subject Matter Expertise and Knowledge
Resumes should be in chronological order specifying education and employment in months and years including part-time and full-time employment.
Applicants must note on their application the location(s) for which they wish to be considered.
Salary : $50, 128 - $70, 070 49, 374- $69, 056 annually - Pay Band 4 - Management and Non-Union Pay Plan
We encourage applicants to apply on-line at https://www.ere.gnb.ca/competition.aspx?lang=E&t=Y, by email at HR-RH@snb.ca, or by mail at the following address indicating competition number R85-2020/21-5351596.
This competition may be used to fill future vacancies at the same level.
Service New Brunswick
Human Resources
850 Lincoln Rd
PO Box 1998
Fredericton, NB E3B 4Z7
Telephone: (506) 457-3580
We thank all those who apply however only those selected for further consideration will be contacted.
Candidates registered with the Equal Employment Opportunity Program and veterans, who demonstrate they are among the most qualified, shall be given preference at the time of appointment.
We promote a scent-reduced environment.
We are an Equal Opportunity Employer.
The New Brunswick Public Service: Improving the lives of New Brunswickers every day!