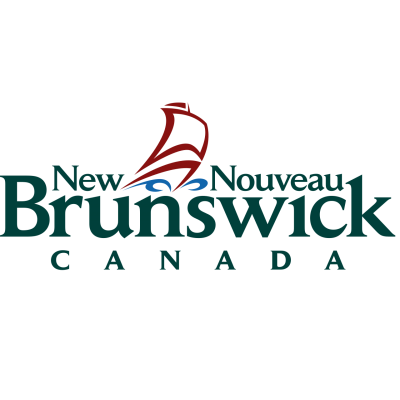 Project Manager
Department of Post-Secondary Education,Training and Labour
in Fredericton, NB
Department of Post-Secondary Education,
Training and Labour
CALL FOR EXPRESSION OF INTEREST
Pay Band 5
PROJECT MANAGER
Up to One-year opportunity
Fredericton
The Department of Post-Secondary Education, Training and Labour is seeking an individual to join the Policy, Research and Labour Market Analysis Branch as a Project Manager in Fredericton.
As a member of the Policy, Research and Labour Market Analysis team, the successful candidate will be responsible for the following, but not limited to: anticipating and responding to the need for new and improved labour market information and related products, including the delivery and design of products, and establishing and leading project teams in pursuit of these endeavors; identifying and proposing innovative research ideas and initiatives to the Manager of the Labour Market Information Unit that assist with the establishment of projects and development of labour market information products, as well as resources for NBjobs.ca; collaborating with stakeholders within and outside of the Department to identify, plan and lead projects and initiatives. This includes establishing project objectives, measurable outcomes, project plans and identifying benefits and risks; and liaising, supporting and improving processes relating to the development and dissemination of labour market information for various target audiences.
ESSENTIAL QUALIFICATIONS: University degree in a relevant discipline and a minimum of five (5) years of related work experience. An equivalent combination of education, training and experience may be considered.
Written and spoken competence in English and French is required. Please state your language capability.
Applicants must clearly demonstrate the essential qualifications to be given further consideration. Please ensure that preferred language for assessment is identified on your resume.
ASSET QUALIFICATIONS: Preference may be given to candidates that have experience with the development and communication of labour market information and related products. Subject to the response to this competition, candidates may be required to demonstrate on their application one or more of the asset qualifications in addition to the essential qualifications in order to be given further consideration.
The following operational requirement(s) is also required: This position may require some travel and candidates must possess a valid driver's license.
BEHAVIOURAL COMPETENCIES: The successful candidate will possess the following behavioural competencies:
Analytical Thinking / Judgment
Effective Interactive Communication
Relationship / Network Building
Results Orientation
TECHNICAL COMPTENCIES: The successful candidate will possess the following technical competencies:
Project Management
Presentation Skills
Written Communication
Résumés should be in chronological order specifying education and employment in months and years including part-time and full-time employment.
Salary: From $57,382 to $80,132 per annum.
We encourage applicants to apply on-line at eRecruitment by April 22, 2021 indicating competition number: 21-CALL-002.
Department of Post-Secondary Education,
Training and Labour
Human Resource Services
500 Beaverbrook Court, Suite 100,
PO Box 6000
Fredericton, NB E3B 5H1
Telephone: 506-453-8231
PETL-HR.EPFT-RH@gnb.ca
We thank all those who apply however only those selected for further consideration will be contacted.
Candidates registered with the Equal Employment Opportunity Program and veterans, who demonstrate they are among the most qualified, shall be given preference at the time of appointment.
We promote a scent-reduced environment.
We are an Equal Opportunity Employer.
The New Brunswick Public Service: Improving the lives of New Brunswickers every day!