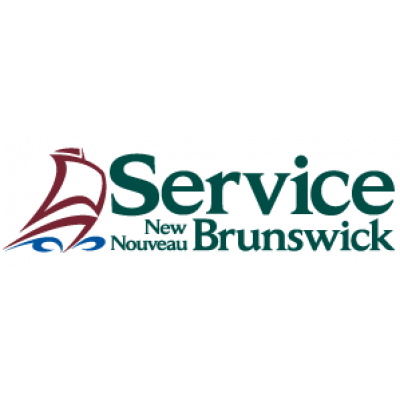 Electromechanical Technician
Service New Brunswick
in Saint John, NB
Service New Brunswick
Electromechanical Technician
Permanent, Full-Time
Open Competition
Saint John
Service New Brunswick is seeking an individual to join the Laundry and Linen Services within the Health Services Division as an Electromechanical Technician.
Reporting to the Maintenance Manager, the successful candidate will be responsible to maintain and improve plant equipment to ensure operational efficiency and on time delivery. The technician will play a critical role in diagnostics, repairs, installs and preventative maintenance of equipment in the plant to increase overall plant reliability.
Responsibilities will include but are not limited to:
Operate, test, and calibrate automated/servo-mechanical or Electro-mechanical equipment.
Work with PLC's and robotics (pneumatic and hydraulic) for repairs and maintenance.
Root cause analysis of mechanical issues.
May be required to complete welding and fabrication and modification repairs (non-structural).
Disassemble and assemble production equipment to complete repairs.
May be required to move heavy plant equipment with the use of some rigging equipment.
Perform preventative maintenance on production equipment; clean, lubricate, and replace wear out parts.
Initiate purchase order requests and document repair hours completed on applicable work order.
Read and interpret both mechanical and electrical blue prints.
Repair and maintain pneumatic and hydraulic equipment.
Using a lap top to connect to PLC and variable frequency drives for programming or troubleshooting.
Orders and receives supplies where required.
Take part of process improvement initiatives for plant improvements and daily operations.
Maintains a clean and safe work area.
Show others how to perform tasks or duties as a part of departmental orientation.
Adhere to corporate policies and procedures.
ESSENTIAL QUALIFICATIONS: The successful candidate must possess a diploma of 2 years in Electromechanical Technician. Must be comfortable with heights and confined spaces. Subject to the response to this competition, an equivalent combination of education, training and experience may be considered.
Written and spoken competence in English is required.
Applicants must clearly demonstrate the essential qualifications to be given further consideration. Please state your language capability on your application and ensure that preferred language for assessment is clearly identified.
ASSET QUALIFICATIONS: Preference may be given to candidates who demonstrate the following asset qualifications:
Familiarity of the basic functions of a computerized maintenance management system.
Experience of maintaining, troubleshooting and repairing manufacturer equipment.
Experience working with PLC.
Able to operate various types of moving equipment such as forklifts, man lifts, scissor lifts.
Subject to the response to this competition, candidates may be required to demonstrate on their application one or more of the asset qualifications in addition to the essential qualifications in order to be given further consideration.
OPERATIONAL REQUIREMENTS: This position requires flexibility in working hours, which includes some work during evenings and weekends.
Candidates will be required to undergo Criminal History Clearance prior to appointment.
BEHAVIOURAL COMPETENCIES: The successful candidate will possess the following behavioral competencies:
Analytical Thinking/Judgment
Client Service Orientation
Conceptual Thinking
Concern for Order
Effective Interactive Communication
Self-Confidence
TECHNICAL COMPETENCIES: The successful candidate will possess the following technical competencies:
Knowledge of Health and Safety Procedures
Records and Information Management
Knowledge of Applicable Legislation and the Department's Policies and Procedures
Resumes should be in chronological order specifying education and employment in months and years including part-time and full-time employment.
Hourly Rate: $21.86 - $27.43- Group 4 - Engineering and Field
We encourage applicants to apply online by clicking here, or by mail by April 21, 2021 indicating competition number R85-2020/21-1533. This competition may be used to fill future vacancies at the same level.
Service New Brunswick
Human Resources
Westmorland Place
P.O. Box 1998
Fredericton, NB E3B 5G4
Telephone: (506) 476-7572
We thank all those who apply, however, only those selected for further consideration will be contacted.
Candidates registered with the Equal Employment Opportunity Program and veterans, who demonstrate they are among the most qualified, shall be given preference at the time of appointment.
We promote a scent-reduced environment.
We are an Equal Opportunity Employer.
The New Brunswick Public Service: Improving the lives of New Brunswickers every day!