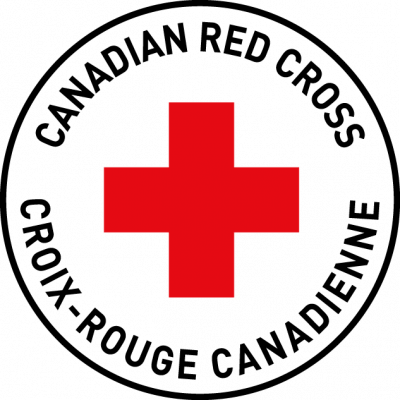 Transitional Care Worker
Canadian Red Cross
in Multiple Locations
Greater Sudbury, ON
|
Elliot Lake, ON
Transitional Care Worker
Location: Elliot Lake
Type of contract: Permanent Full Time
The Canadian Red Cross, part of the world's largest humanitarian network, is hiring a Transitional Care Worker.
We help people and communities in Canada and around the world in times of need and support them in strengthening their resilience. We are committed to having an accessible, diverse, and inclusive work environment where people with all abilities, ethnicities, gender identities and expressions, nationalities, religions, and sexual orientations can reach their full potential. We encourage all qualified persons particularly Indigenous peoples, persons with disabilities, ethnic minorities, visible minorities, women, veterans, and others who share our values and contribute to fostering an inclusive and diverse workplace to apply.
Do you have a passion for helping others and want to work with other dedicated individuals? Find out if this role is for you now.
As a Transitional Care Worker you will provide seniors and their caregivers with support to safely return and settle at home after a hospital stay through the Priority Assistance to Transition Home (PATH) program. The Transitional Care Workers will facilitate and support client independence by providing transitional services from hospital to home which reflects the unique needs of each client.
As a Transitional Care Worker, you will:
• Provides support to client during hospital discharge process as required
• Supports client during the transition from hospital to client's home in accordance with established service plan
• Completes basic errands and home management duties as required, in accordance with established service plan
• Completes risk analysis of home using standardized Risk Assessment tool, to identify and report any hazards
• Facilitates client and caregiver engagement., i.e. providing applicable information on client related issues
• Facilitates referrals to Community Support Services and discharge process as per program guidelines
• Prepares and stores nutritious meals, in a safe and hygienic way
• Handles and stores hazardous products safely (WHMIS) to maintain comfort and safety of the client's environment
What we are looking for:
• The minimum qualifications for this position include Standard First Aid and CPR-C
• V alid provincial driver's license as well as access to a reliable vehicle
• Gerontology training an asset
• Interpersonal skills typically gained through daily living skills
• English (required), French (asset)
• Does not exceed the boundary of the therapeutic/professional relationship
• Able to manage stress
• Maintains confidentiality of information about clients, caregiver/family and the Canadian Red Cross Society
• Previous Red Cross experience an advantage
Working conditions:

Duties are principally conducted at the in the residencies of the clients. Domestic travel within the Elliot Lake, Manitoulin, Sudbury areas will be required. The work can require irregular hours, including weekends and holidays without notice. A good range of motion is required to assist clients with an arm-assist or pushing a wheelchair.
Full vaccination against COVID-19 is mandatory for this position and operation (the CRC will however adhere to its duty to accommodate those who are unable to be fully vaccinated for a reason related to a human right protected ground).
The Canadian Red Cross is an organization guided by our fundamental principles of humanity, impartiality, neutrality, independence, voluntary service, unity and universality. We are committed to providing an inclusive and barrier-free work environment, starting with the hiring process. If you require accommodation measures during any phase of the hiring process, please notify us as soon as possible. All information received in relation to accommodation requests will be kept confidential.
Salary Band:
$29,582 - $36,977