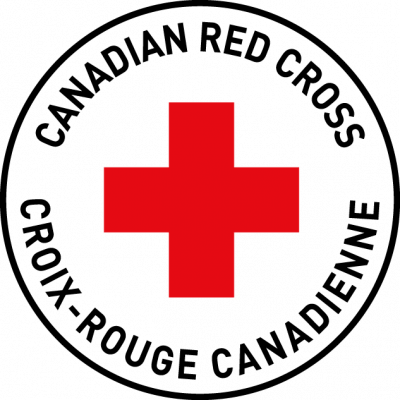 Paramedic - Vaccination Agent
Canadian Red Cross
in Ontario, ON
Working hours
: Full time or Part time (2 days a week)
Do you want to make a difference with us?
The Canadian Red Cross (CRC) is seeking licensed paramedics to join its COVID19 Support to Vaccination emergency response operations in various communities across Canada. Since the beginning of the pandemic, the CRC has been called upon to support a broad range of activities in support of Federal, Provincial and Municipal partners. These include support to isolation centres, and dedicated support to Indigenous populations and communities to guarantee Epidemic Prevention Control (EPC) practices in a variety of facilities.
Reporting to a Site Manager and under the clinical leadership of the Health in Emergencies Unit, you could be deployed to different mobile clinics or vaccination operations as a Vaccination Agent.
Who you are:
An active Paramedic based in Ontario willing to help the Canadian Red Cross support the vaccination effort;
Knowledgeable in Infection Prevention Control and Personal Protection Equipment, particularly with regard to the COVID19 Pandemic;
A fluent English speaker.
You will enjoy:
Culture: an organization that is guided by our fundamental principles of humanity, impartiality, neutrality, independence, voluntary service, unity and universality
Opportunity: to work with the best and brightest in the non-profit field in an environment that promotes continuous learning, creativity and collaboration
Meaningful Work: you will be working on the front line to support the most vulnerable population during the current COVID19 pandemic.
As a Vaccination Agent you will:
Administer vaccines in accordance with health authority guidelines and protocols;
Ensure cold chain and vaccines are correctly stored, monitored, and replenished according to best practice, following PHAC, WHO, and Health Canada guidance, and according to Manufacturer's specifications;
Comply with workplace safety procedures ensuring and adhering to appropriate Infection Prevention and Control / Personal Protective Equipment (IPC/ PPE) protocols throughout vaccination clinics according to P/T health authority protocols and CRC protocols;
Provide educational information to patients and their families as appropriate.
We're looking for:
Currently licensed Paramedics that meet criteria to administer vaccine according to Provincial and Territorial Health Authorities;

Authorization by a Base Hospital Directive to perform intramuscular injections
Are in good standing with their Base Hospital , with no suspensions or restrictions

Active healthcare provider level CPR certification;
Completion of required learnings for eligibility to administer vaccinations;
Strong communication and diplomacy skills allowing work in a multi-cultural, multi-disciplinary context;
Proficiency in the use of Microsoft Office (Word, Outlook, Excel, Access, PowerPoint, Teams) and general computer proficiency required;
Capacity to carry out clinical acts such as immunization and physical ability to lift and carry equipment weighing up to 15 lbs or 6.8 kg;
A valid provincial driver's licence and a successful Canadian criminal record check with vulnerable sector screening.
Working Conditions:
These are Field based positions that may be difficult and demanding both physically and psychologically. Some working conditions that are expected include but are not limited to the following:
Issues with access and mobility and strict protocols and procedures, due to the dynamic nature of an emergency and proximity to epidemic/pandemic affected area;
Very basic living conditions that may be dormitory style with shared bathroom facilities;
Limited Food Availability and may not be able to accommodate special dietary needs;
Long hours of work in demanding context with limited resources;
Stressful rapidly changing environment;
Ability to work in a high risk, fluid and evolving situation may be required, as is the ability to work in stressful and often ambiguous conditions;
Ability to travel to remote communities on small commuter planes (eg. Maximum 10 passengers) that require physical agility to board.
The Canadian Red Cross is committed to gender equality and social inclusion in our workplace. All qualified applications will receive consideration without regard to sex, gender identity, gender expression, sexual orientation, race, ethnic origin, color, religion, nationality, disability, age, or any other characteristic protected by applicable law. We encourage all qualified persons to apply particularly Indigenous peoples, persons with disabilities, ethnic minorities, visible minorities, and others who share our values and contribute to fostering an inclusive and diverse workplace. Please notify us as soon as possible of any adaptive measures you might require at any stage of the recruitment process.