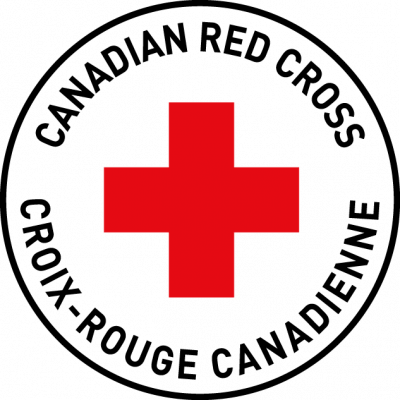 Assistant, Human Resources Field Operations
Canadian Red Cross
in Victoria Street, BC
Temporary Casual PositionDuration: Until September 31 st Locations: Kamloops, Nanaimo, Victoria.
The Canadian Red Cross Society, a not for profit, humanitarian organization dedicated to helping the most vulnerable in Canada and throughout the world, is currently seeking a People Services Field Operations Assistant to support our emergency relief and COVID19 response teams.
The incumbent of this position will be assigned to deliver specific services on site or by virtual means during a response and will follow established processes to support personnel in the field in an emergency setting. The primary purpose of this role is to help facilitate the onboarding and engagement of the response workforce, to meet workforce priorities, ensure excellent attention to detail and provide an exceptional customer experience for our dedicated personnel.
Who you are:
Worker Relations is a priority for you - you provide professional internal customer service and information to Red Cross personnel and assigned partners.
Your communication is clear and concise, you use verbal and non-verbal cues, active listening, and are clearly able to explain yourself and confirm understanding from team members.
You work well within a team and are respectful, approachable, reliable and build strong relationships within a team.
You are calm during a crisis and don't allow emotions to get in the way, don't take things personal, stay positive, respond decisively and take accountability.
You have a strong attention to detail, ensuring accuracy in completing forms, giving information, completing necessary paperwork.
You will enjoy: Culture:
an organization that is guided by our fundamental principles of humanity, impartiality, neutrality, independence, voluntary service, unity and universality.
Opportunity:
to work with the employees, volunteers and partners in the emergency management field, in an environment that promotes continuous learning, creativity and collaboration.
Meaningful Work:
you support a workforce that is focused on helping those in need. You directly impact workforce engagement and experience, facilitating a positive, healthy work environment for personnel to thrive and carry out our humanitarian mission.
In this role you will:
Welcome all new and returning workers to the response and schedule their virtual or in person orientation
Conduct wellness checks with personnel to encourage self-care practices. Provide resources to personnel and supervisors outlining additional support.
Provide feedback to People Services Team Lead regarding any workforce concerns, incidents or trends to support timely resolutions
Respond to inquiries regarding deployment end dates, early departures or extensions in consultation with People Services Team Lead and Mobilization team
With the guidance of Provincial People Services leaders, observe and educate others on routine precautions to ensure occupational health and safety standards
Track and remind Supervisors of personnel arrivals and departures. Provides resources to support the documentation of Performance Feedback
Schedule and communicate about end of assignment dates and conducts exit meetings
Ensure electronic files and/or paperwork is managed in a secure, confidential manner
Collaborate with People Services colleagues to ensure efficient and effective operations
Participates in disaster planning, preparation, response, and debriefing, as required.
Contributes to a healthy and safe working environment;
Performs other duties, as required.
We're looking for:
College diploma or university degree in in Human Resources, Volunteer Management or business with one to three years experience in HR, VR or customer service role, or an equivalent combination of education and experience.
Experience in an emergency environment, and/or knowledge of Red Cross role in disaster response, relief and recovery, an asset.
This position requires a satisfactory Criminal Records Check required and satisfactory vulnerable sector check or a satisfactory Enhanced Police Information Check (EPIC).
Working Conditions:
The majority of the work is performed in a virtual office environment; therefore, the candidate must have reliable access to a computer, the internet, and a phone.
On site response work is performed in an adapted response environment which is moderately clean and comfortable.
Able to work non-traditional hours (daytime, evenings and weekends) and respond to emergency/disaster related requests
Potential for responding in disaster areas, as well as difficult and unstable conditions (environmental, physical, social, etc.) and uncomfortable conditions (noise, odours, smoke, humidity, vulnerable beneficiaries). These stressful rapidly changing environments with limited information to make decisions have the potential to affect the physical and psychological state of the responders on site.
If working in a response site, health and safety considerations will be outlined prior to the assignment.
How to apply
Please submit your application here. This position will be posted until filled.
The Canadian Red Cross is committed to gender equality and social inclusion in our workplace. All qualified applications will receive consideration without regard to sex, gender identity, gender expression, sexual orientation, race, ethnic origin, color, religion, nationality, disability, age, or any other characteristic protected by applicable law. We encourage all qualified persons to apply particularly Indigenous peoples, persons with disabilities, ethnic minorities, visible minorities, and others who share our values and contribute to fostering an inclusive and diverse workplace.
Please notify us as soon as possible of any adaptive measures you might require at any stage of the recruitment process.