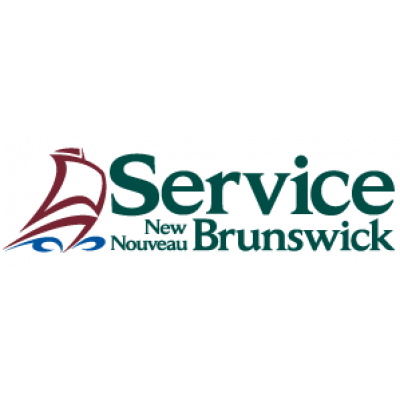 PB 6/Revisor
Service New Brunswick
in Multiple Locations
Moncton, NB
|
Fredericton, NB
|
Saint John, NB
Service New Brunswick
PB 6/ Revisor
(English to French)
R85-2020/21-1430
Open
Flexible Work Location
Service New Brunswick is seeking an individual to join the New Brunswick Translation Bureau, Enterprise Services division, as a Revisor working in New Brunswick.
As a member of the Translation Bureau's team, the successful candidate will be responsible to revise and evaluate the work of internal translators and freelancers according to the Bureau's standards as well as supervise and guide the translators in their professional development. He/she will also plan and organize their workload according to deadlines and negotiating new deadlines when necessary. The successful candidate will be required to translate texts without revision, and have keen analytical abilities and a good mastery of current techniques and methods in translation.
Please ensure that you indicate the competition number R85-2020/21-1430 when applying.
ESSENTIAL QUALIFICATIONS: University degree in Translation or a related discipline, as well as certification with CTINB or a recognized professional translation association. A minimum of 8 years of related work experience in translation, including a minimum of 2 years in revision. An equivalent combination of education, training and experience may be considered.
Written and spoken competence in English and French is required. Please state your language capability.
Applicants must clearly demonstrate the essential qualifications to be given further consideration. Please state your language capability on your application and ensure that preferred language for assessment is clearly identified.
ASSET QUALIFICATIONS: Preference may be given to candidates that demonstrate:
Experience supervising or coaching the work performance of Translators and/or Revisors
Subject to the response to this competition, candidates may be required to demonstrate on their application one or more of the asset qualifications in addition to the essential qualifications in order to be given further consideration.
OPERATIONAL REQUIREMENTS: The following operational requirement(s) is also required:
On occasion, travel throughout the province of New Brunswick will be required.
This position may require limited flexibility in working hours, with occasional weekday evening or weekend work.
BEHAVIOURAL COMPETENCIES: The successful candidate will possess the following behavioural competencies:
Client Service Orientation
Commitment to Learning
Information Seeking
Developing Others
TECHNICAL COMPTENCIES: The successful candidate will possess the following technical competencies:
Ability to Use Office Technology, Software and Applications
Planning and organizing skills
Written communication
Experience with the techniques, tools, and procedures used in the profession.
Résumés should be in chronological order specifying education and employment in months and years including part-time and full-time employment.
Salary: $ 66,326- $ 88,244 annually - Pay Band 6 - Management and Non-Union Pay Plan.
We encourage applicants to apply on-line at https://www.ere.gnb.ca/competition.aspx?lang=E&t=Y, by email at HR-RH@snb.ca, or by mail at the following address by May 7, 2021 indicating competition number R85-2020/21-1430. This competition may be used to fill future vacancies at the same level.
Service New Brunswick
Human Resources
850 Lincoln Rd
PO Box 1998
Fredericton, NB E3B 4Z7
Telephone: (506) 457-3580
We thank all those who apply however only those selected for further consideration will be contacted.
Candidates registered with the Equal Employment Opportunity Program and veterans, who demonstrate they are among the most qualified, shall be given preference at the time of appointment.
We promote a scent-reduced environment.
We are an Equal Opportunity Employer.
The New Brunswick Public Service: Improving the lives of New Brunswickers every day!