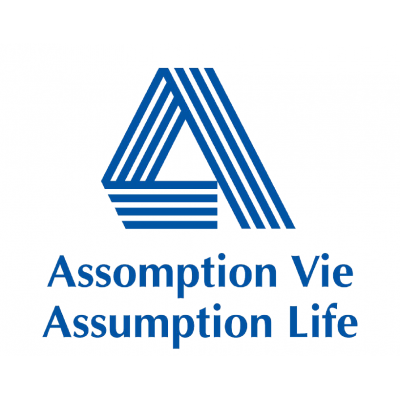 Life and Disability Claims Team Manager
Assumption Life
in Moncton, NB
You love helping and leading a team and you have the desire for exceptional customer service? You would be a great fit as the Life and Disability Claims Team Manager at Assumption Life because we believe in developing teams that provide personalized service and support to our clients. Great effort is invested in delivering creative solutions as we help our clients in their recovery and return to work from an injury or illness. You have team lead experience in disability claims and you want to have a positive impact on the lives of employees, we want you to join our team!
We are looking for a strong communicator who can share his or her creative solutions while transferring their knowledge of complex problem solving to the team to promote its growth. Furthermore, this role is responsible for the management of the Life and Disability Claims Unit within the group insurance line of business as well contributes to the achievement of the objectives and profitability of the line of business. This individual should be passionate about mentoring, have a natural service orientation and be motivated to work with others to achieve a common goal. If this is describing you, why not explore a career as a Manager at Assumption Life?
Responsibilities
· Management of a team of ten employees in the life and disability claims department including work planning, performance evaluation and staffing as required.
· With his or her expertise, advises the team in order to find favourable solutions to disability claims cases.
· Responsible for providing support to employees regarding complex group life and disability claims.
· Will be asked to analyze the effectiveness and return on investment of the interventions.
· Propose new products, services or suppliers for proactive and effective disability case management.
· Participate in compliance follow-ups, audits, requests from reinsurers or regulatory authorities as well as the negotiation of service provider contracts.
· Development and implementation of group life and disability insurance benefit policies and procedures while consulting with other departments such as underwriting, actuarial and legal services.
Qualifications
· College or university degree in a field related to the position.
· A minimum of 5 years of experience in team management.
· Knowledge of the group insurance industry related to current practices in disability case management would be an asset.
· Strong analytical, judgment and decision-making skills in the evaluation of various claims and group insurance administrative applications.
· Demonstrates openness in process improvement and implementation.
· Knowledge and ability to interpret life insurance and disability contracts and laws would be an asset.
· Must be bilingual, superior communication skills in spoken and written French and English.
· High interpersonal skills and ease in interpersonal relations, diplomacy and tact in order to be able to establish positive alliances with internal and external clients.
· Computer knowledge of MS Office, and knowledge of our administrative systems, BMS and OnBase, would be an asset.
· Proficiency in writing reports and policies.
Work With Us
· The chance to be part of a dynamic and high-performing team that adheres to the following values: leadership, collaboration, trust and commitment.
· Training and development opportunities.
· A comprehensive benefits package including a competitive salary, bonus, pension and benefits.
· A dynamic location in downtown Moncton.
· One paid day of volunteer work.
· A gym located in the building.
If this challenge matches your career aspirations and you would like to play a key role in the exciting development of our company, please send us your resume by April 19, 2021.