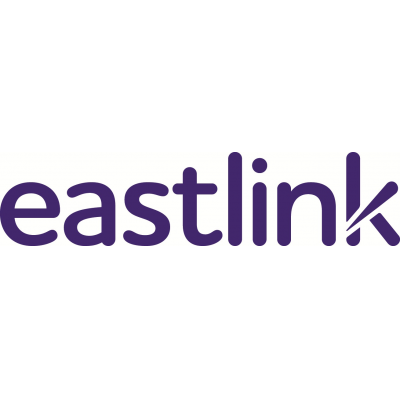 Producer - New Glasgow
Eastlink
in New Glasgow, NS
Producer - New Glasgow
New Glasgow, NS, Canada Req #1189
Tuesday, September 7, 2021
As one of Canada's Best Managed Companies, Eastlink takes great pride in delivering advanced technologies/services that connect its customers to the things and people that matter most. Powered by state-of-the-art fibre optic and mobile networks, we bring world-class communications and video entertainment services including high speed internet, mobile, TV, telephone, security and automation, data communications and exclusive, locally-produced programming to residential, business and public sector customers across Canada. Headquartered in Halifax, Nova Scotia, Eastlink operates with an employee base of over 1300 people who serve customers in NS, PEI, NL, NB, ON, AB, BC and Bermuda.
Reporting to the Manager, Eastlink Community TV Community Programming, the Producer will have a strong communication, technical and editorial background coupled with a passion for technology. As a representative of Eastlink Community TV, the producer will be an active community member ensuring programs produced are relevant to local audience. Thorough, organized and driven to take ownership and accountability for their work, the successful candidate will have the skills to work effectively in a fast paced and dynamic work environment.ÂÂ
ÂÂ
Responsibilities:ÂÂ

Produce, direct, edit productions and ensure consistent compliance with company policies, procedures and standards.ÂÂ
Co-ordinate and develop efficiencies that will allow maximum output.ÂÂ
Train and develop volunteer production crews.ÂÂ
Conduct pre-production and post-production meetings and program critiques.ÂÂ
Foster positive working relationships within the programming department as well as with volunteers, other company departments, media partners, community leaders, local organizations, and elected officials.ÂÂ
Seek out relevant community organizations and individuals to develop effective local programming.ÂÂ
Meet all legal and policy requirements under the Health and Safety Act (including all company COVID19 safety regulations).ÂÂ
Comply with CRTC regulations and guidelines.ÂÂ
Qualifications:ÂÂ
Television production experience is an assetÂÂ
Degree in Television Production or post-secondary education in Television Production or Broadcasting, an asset.ÂÂ
Experience in studio production, ENG/EFP, and multi-camera mobile productionÂÂ
Experience with non-linear Avid editors.
Experience with storytelling and script writing.
Experience with contract and partnership management.ÂÂ
Knowledge of production equipment, edit suites, studio production and computer graphics.ÂÂ
A valid Nova Scotia driver's license with good driving record, and reliable transportation.ÂÂ
Ability work flexible hours, including evenings and weekends.ÂÂ
Frequently required to lift heavy objects (e.g. 20kilos)Â
Frequently required to work outside year-round.ÂÂ
Reside within the local cable system network.
The successful candidate must provide proof of full vaccination against COVID-19 upon hire, Âsubject to Federal Human rights law.
Â

Why Choose Eastlink?
Eastlink operates in a culture of continuous improvement through listening, learning and adapting, which enables us to respond quickly to the evolving needs of both employees and customers. We recognize that our truly greatest competitive edge is our people and that delivering a great customer experience begins with a great employee experience. Our philosophy of developing and training our team â€?on the ground" not only helps to create a strong onboarding experience but also readies employees for future growth opportunities within the organization.ÂÂ
Dedicated to reflecting the customers and communities we serve, we embrace diversity and inclusion throughout all levels of the organization and encourage members of equity groups to self-identify during the application process.
If you are ready to explore an exciting career at Eastlink, your journey begins here.Â
Other details
Job Family Eastlink Community TV
Pay Type Salary