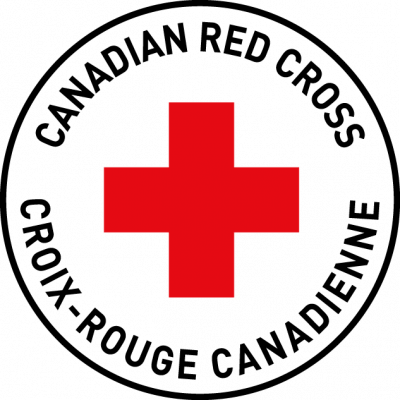 Advanced Technician
Canadian Red Cross
in Multiple Locations
Victoria, PE
|
Victoria Street, BC
Status:
Casual
Classification
: FA 6
The Canadian Red Cross Society, a non-profit, humanitarian organization dedicated to helping Canadians, as well as the most vulnerable throughout the world, is seeking an Advanced Technician in the HELP program. Reporting to the Equipment Supply Associate, or designate, this position reprocesses, delivers and installs HELP basic and advanced equipment to clients at various locations. The Advanced Technician also supports HELP technical volunteers.
Key Responsibilities
Cleans and disinfects health equipment, according to standards
Inspects, repairs and maintains health equipment, according to standards
Troubleshoots equipment malfunctions and carries out repairs, following manufacturer's specifications
Documents repairs and maintains up-to-date equipment records in inventory management system
Delivers, installs and picks up equipment to/from clients' homes
Instructs clients and caregivers in the proper use and maintenance of equipment
Transports equipment between HELP sites and delivers, installs and picks up equipment from clients' homes, as per established procedures
Qualifications
Education and Experience:
Minimum qualifications for this position includes completion of Grade 12 and some post-secondary education in a related field, and a minimum of two (2) years of experience in working with hand and basic power tools.
Abilities and Skills:
Must be able to lift and carry up to 80 lbs
Demonstrated mechanical ability and able to troubleshoot problems of a technical nature
Ability to work independently and in a team environment
Strong verbal communication skills and client service skills
Successful completion of CPR/First Aid taken within past 2 years (or required to take within probationary period)
A valid BC Class 5 Driver's Licence
Assets:
Training in health equipment repair
Experience working with volunteers and diverse populations
Working Conditions
35-hour work week, Monday to Friday. Work varies from warehouse, to shop, to delivery of equipment.
Must be able to sit and stand for extended periods and safely operate a vehicle for deliveries, which can be up to 75% of the day.
May be required to work out of other HELP locations in the Lower Mainland.
This position requires a successful Canadian criminal record check, a vulnerable sector check and a satisfactory driver's abstract.
Full vaccination against COVID-19 is mandatory for this position and operation (the CRC will however adhere to its duty to accommodate those who are unable to be fully vaccinated for a reason related to a human right protected ground)
While we appreciate all responses, only candidates under consideration will be contacted. Please note that relocation funding is not available.
The Canadian Red Cross is committed to gender equality and social inclusion in our workplace. All qualified applications will receive consideration without regard to sex, gender identity, gender expression, sexual orientation, race, ethnic origin, color, religion, nationality, disability, age, or any other characteristic protected by applicable law. We encourage all qualified persons to apply particularly Indigenous peoples, persons with disabilities, ethnic minorities, visible minorities, and others who share our values and contribute to fostering an inclusive and diverse workplace.
Please notify us as soon as possible of any adaptive measures you might require at any stage of the recruitment process.
Salary Band:
$23.20 - $29.00