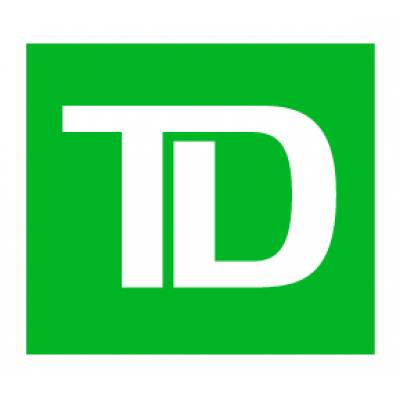 High Net Worth Planner
TD Description
Tell us your story. Don't go unnoticed. Explain why you're a winning candidate. Think "TD" if you crave meaningful work and embrace change like we do. We are a trusted North American leader that cares about people and inspires them to grow and move forward.
Stay current and competitive. Carve out a career for yourself. Grow with us. Here's our story:
jobs.td.com
Department Overview
TD Private Wealth Management takes a sophisticated and holistic goals discovery approach to wealth planning and protection to provide highly personalized advice, solutions and service to clients.
Wealth Advisory Services
delivers strategies for high-net-worth clients in the areas of tax, philanthropic, not-for-profit, business succession and estate planning. Our team of specialists works with other TD advisors and partners to integrate these strategies into overarching wealth management plans that make valuable contributions and help clients achieve their goals. Join us, if you are ready to gain a rewarding career and a diverse and dynamic place to work.
Job Description
Are you recognized as a specialist in estate and tax planning? Do you thrive advising clients and bringing leadership teams up to speed on the best business practices for organizational growth and success? As
Tax Estate Planner
, you will liaise with TD advisors to help High-Net-Worth (HNW) clients accomplish their financial objectives and peace of mind. Your value addition is advanced and experienced tax and estate planning mentorship, including planning for the orderly and tax effective transfer of assets to the client's intended beneficiaries.
Furthermore, you will:
Provide professional tax and estate planning support and solutions to qualifying clients of TD Wealth; plan, recommend and implement strategy to deliver industry-leading HNW solutions
Prepare customized plans on a timely basis based on information obtained directly from relationship managers and other advisors
Carry out independent research to ensure all client's tax and estate issues are addressed; promote and offer the full suite of tax and estate products, services and banking capabilities
Diligently track and report on a regular basis, the outcome of wealth plans delivered, and new business generated
Dedicatedly spot, anchor, introduce and follow up on opportunities for complementary business and solution partnerships
Stay on top of relevant developments in your specialized area; stay in sync with all regulations, policies and procedures
Serve as a source of experienced advice to participate in client meetings and delivery of client education seminars
Demonstrate a dedication to deliver legendary client experience with every client interaction
Build and maintain a culture of risk management and control, supported by effective processes
Participate fully as a member of the team, support a positive work environment that promotes service to clients, colleagues, partners, the business and Bank; lead, motivate and build relations with internal and external partners
Job Requirements
Undergraduate degree
Law degree (JD or LL. B)
Certified Financial Planner (CFP) or related designation an asset
Completion of In-depth Tax course, levels 1 & 2 or Masters of Tax
Minimum five (5) years of estate planning and personal tax planning experience gained at a law firm or financial institution
A dynamic leader with robust team management skills to work with a team and handle multiple priorities in a fast-paced environment
Inclusiveness
At TD, we are committed to fostering an inclusive, accessible environment, where all employees and customers feel valued, respected and supported. We are dedicated to building a workforce that reflects the diversity of our customers and communities in which we live and serve. If you require an accommodation for the recruitment/interview process (including alternate formats of materials, or accessible meeting rooms or other accommodation), please let us know and we will work with you to meet your needs.