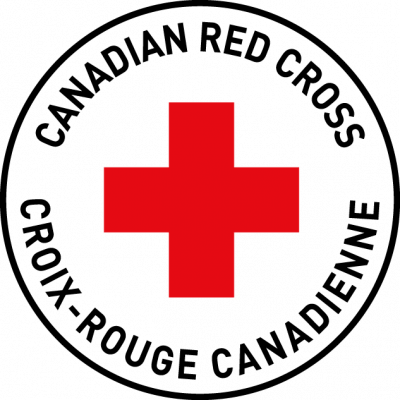 Water Safety Instructor (WSI)- Indigenous Swimming & Water Safety Program (Anticipatory Recruitment)
Canadian Red Cross
in Winnipeg, MB
Do you want to make a difference? Join the world's largest humanitarian network. The Canadian Red Cross Society, a not for profit, humanitarian organization dedicated to helping Canadians, as well as the most vulnerable throughout the world, is currently seeking a temporary casual summer position for a Water Safety Instructor (WSI)- Indigenous Swimming & Water Safety Program t o teach the Indigenous Swimming & Water Safety Program through the summer months, under the supervision of the Coordinator, Indigenous Swimming & Water Safety. This position will include teaching swim lessons as required at various reserve communities in Winnipeg to Indigenous youth ages 5 -14 during July and August.
You will enjoy:

Culture: an organization that is guided by our fundamental principles of humanity, impartiality, neutrality, independence, voluntary service, unity and universality
Meaningful Work: have an impact at the individual and community level across Canada with the opportunity to grow and learn at one of Canada's largest non-profit organizations
Opportunity: to work with the best and brightest in the non-profit field, in an environment that promotes continuous learning, creativity and collaboration
YOUR KEY RESPONSIBILITIES:
Instruct Red Cross Water Safety swim lessons
Promote Water Safety Programs to community
Ensures appropriate and proper use of program apparatus and processes
Maintains safety and ensures supervision of participants at all times
Evaluates participants' swimming abilities
Updates information and communications with supervisor
Participates in program evaluation and report writing
YOUR QUALIFICATIONS: Experience and Education
The minimum qualifications for this job 1-3 years of job-related work experience or an equivalent combination of education and water safety experience. This position is subject to a successful vulnerable record check
Skills and Abilities
Excellent oral and written communications in English
Must hold a current Water Safety Instructor certification or higher and current Lifeguarding qualifications
Current First Aid or a willingness to obtain certification
Some computer skills and experience (Microsoft Word, Excel and Outlook)
Strong customer service, training, problem solving, and interpersonal skills
Assets
Experience working with a diverse population and an understanding of Indigenous culture is an asset
Have the ability to travel to remote communities
Valid Class 5 driver's license (not GDL)
Fluency in a second language
The Canadian Red Cross is committed to gender equality and social inclusion in our workplace. All qualified applications will receive consideration without regard to sex, gender identity, gender expression, sexual orientation, race, ethnic origin, color, religion, nationality, disability, age, or any other characteristic protected by applicable law. We encourage all qualified persons to apply particularly Indigenous peoples, persons with disabilities, ethnic minorities, visible minorities, and others who share our values and contribute to fostering an inclusive and diverse workplace.
Please notify us as soon as possible of any adaptive measures you might require at any stage of the recruitment process.