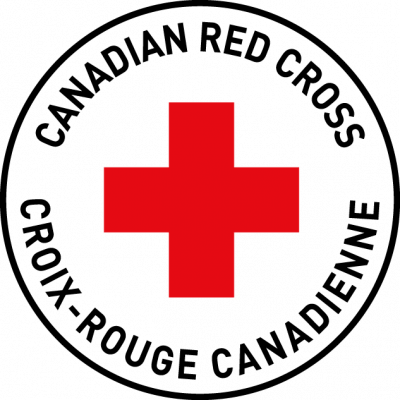 ERT Supervisor
Canadian Red Cross
in Multiple Locations
Vancouver, BC
|
Surrey, BC
Emergency Response Team (ERT) Supervisor, Isolation Hotel
Full-Time Caual Position
Richmond, BC
The Canadian Red Cross Society, a not for profit, humanitarian organization dedicated to helping the most vulnerable in Canada and throughout the world, is currently seeking an
ERT Supervisor
for our YVR Isolation Hotel.
The Emergency Response Team (ERT) is activated for responses that exceed Personal Disaster Assistance (PDA) capacity. The ERT supervisor will supervise a team of assigned responders during an emergency response. The ERT Supervisor will organize, set up and manage one or more of the approved services during a response. The incumbent of this position supervises the work of the responders placed under their responsibility. Reporting to the Site Manager, they are involved in the team's planning and organizing the delivery of a service as assigned, however, must know how to deliver all services at the ERT level and adapt when assignments change due to shifts in operational needs and priorities
Who you are:
You possess strong leadership skills - give clear instructions and delegate, make informed decisions, able to problem solve, provide coaching and feedback to volunteers, support team environment.
Customer service is a priority for you - providing comfort and care, patience in dealing with upset clients, active listening to understand needs.
You can resolve conflict, which includes active listening, mediation/negotiation, develop solutions and options with a win/win approach, appropriate assertiveness toward problem, managing emotions.
Your communication is clear, concise, confident and you have the ability to influence others.
You work well within a team and are respectful, approachable and build strong relationships within a team.
You are calm during a crisis and don't allow emotions to get in the way, don't take things personal, stay positive, respond decisively and take accountability.
You will enjoy:Culture:
an organization that is guided by our fundamental principles of humanity, impartiality, neutrality, independence, voluntary service, unity and universality.
Opportunity:
to work with the best and brightest in the non-profit field, in an environment that promotes continuous learning, creativity and collaboration.
Meaningful Work:
you and your team will provide care and comfort services to travelers returning to Canada who are required to self-isolate.
In this role you will:
Lead the ERT Supervisor team, providing direction and coordination for the day to day management of site activities;
Ensures a high-quality provision of services to beneficiaries and provides ongoing feedback to ERT Responders during a response in compliance with the CRC Standards and Guidelines;
Assess resource requirements, ensuring the needs are highlighted to the ERT Site Manager and the appropriate support service supervisor if one is appointed.
Ensure needs assessments are completed to determined ESS requirements of beneficiary(ies), as appropriate;
Organize and supervise the delivery of services as assigned;
Facilitate operational briefings and debriefings during a response;
Provide timely formal and informal performance feedback to volunteers that report directly to the ERT Supervisor;
Participate in operational debriefings and provide suggestions for improvement;
Participate in site coordination meetings with other supervisors, as well as debriefings with the site manager, as appropriate;
Manage inventory of emergency stock, ensuring adequate stock when opening site, maintaining appropriate level of stock during response and completing a close of operation inventory/ reconciliation.
Review schedule of volunteers to confirm adequate personnel is assigned at all times for the service;
Supervise volunteers to deliver the service assigned;
Maintain logistics supplies,, statistics and financial documentation for use of service, as required;
Communicate, report on progress and evaluate the provision of the services, as appropriate to the Site Manager;
Make recommendations to improve service after an evaluation.
Complete necessary documentation and procedures according to CRC standards and processes;
Promote and ensure compliance with Red Cross Standards and Guidelines;
Contribute to a healthy and safe working environment;
Performs other duties, as required.
We're looking for:
Completion of College Diploma and/or an equivalent experience;
Minimum 1-3 years experience supervising a team;
Experience as ERT Responder or PDA Supervisor is an asset;
Understanding of Red Cross role in disaster response, relief and recovery, an asset
This position requires a satisfactory Canadian criminal record reference check;
This position requires a satisfactory vulnerable sector check;
If driving for society business; a valid driver's license is required with a satisfactory drivers' abstract.
Working Conditions:
The majority of the response work is performed in an adapted response environment which is moderately clean and comfortable.
Able to work non-traditional hours (daytime, evenings and weekends), be on-call and respond to emergency/disaster related requests
Potential for responding in disaster areas, as well as difficult and unstable conditions (environmental, physical, social, etc.) and uncomfortable conditions (noise, odours, smoke, humidity, vulnerable beneficiaries). These stressful rapidly changing environments with limited information to make decisions have the potential to affect the physical and psychological state of the responders on site.
If working in a response site, health and safety considerations will be outlined prior to the assignment.
Weds-Sun, 07:00-15:00, May 1 - Aug 31 with possibility of extension
How to apply
Please submit your application here. This position will be posted until filled.
The Canadian Red Cross is committed to gender equality and social inclusion in our workplace. All qualified applications will receive consideration without regard to sex, gender identity, gender expression, sexual orientation, race, ethnic origin, color, religion, nationality, disability, age, or any other characteristic protected by applicable law. We encourage all qualified persons to apply particularly Indigenous peoples, persons with disabilities, ethnic minorities, visible minorities, and others who share our values and contribute to fostering an inclusive and diverse workplace.
Please notify us as soon as possible of any adaptive measures you might require at any stage of the recruitment process.