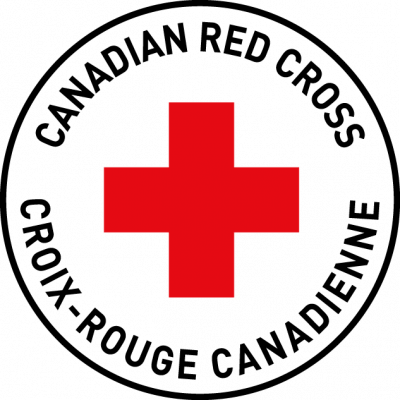 Safety and Wellbeing Supervisor
Canadian Red Cross
in Winnipeg, MB
The Canadian Red Cross Society, a not for profit, humanitarian organization dedicated to helping the most vulnerable in Canada and throughout the world, is currently seeking a Safety and Wellbeing Supervisor, COVID-19 Hotel Operation Operations Team. This is a casual full-time position until Feb 4, 2021 with the possibility of extension.
The Disaster Management Safety and Wellbeing (SWB) Supervisor, under the direction of the FOT lead and in collaboration with the SWB Manager, will support the delivery of the SWB activities and responsibilities through a client-centred approach, as part of DM operations. Such work will involve collaboration with operation personnel and beneficiaries as well as external organizations including: local health, social services and community authorities as part of a team within the mandate of the Canadian Red Cross.
Specifically, this position will focus on:

Planning of services and programs that facilitate the resilience, and psychosocial wellbeing of the affected individuals and families, in collaboration with FOT leadership and external partners, and integrating best practises/minimum standards.
Supervising SWB Responders as they support the implementation of SWB services and programs
Development and communication accurate information for knowledge sharing and referrals
Given the nature of the DM context, the intensity and types of activities may vary week by week according to the ongoing assessments and needs.
RESPONSIBILITIES/ACTIVITIES
Support the implementation of psychosocial support and protection activities
To implement and support basic psychosocial and protection related activities as part of the overall Field Operations Team, together with local health and social services authorities. These may include:
Set up, run and/or close the SWB service or activities within a reception centre, shelter or other site as directed. Support the implementation of CRC mandated activities including ongoing needs assessment considering special populations
Contribute to beneficiary engagement in all phases, including planning, of psychosocial support Ensure appropriate SWB support within ERTs, including support for complex cases
Implement appropriate SWB activities supporting diverse populations
With FOT leadership, and SWB Manager, support the implementation of the 'Safe and Supportive Environment's framework, including participating on the FOT protection team.
Inform and guide the operation on psychosocial issues that can occur within beneficiaries and personnel Organise outreach activities through community engagement (e.g. community-awareness raising sessions, information-mobilization and establishment of support groups)
Provide support, mentorship and leadership to SWB Responders and case workers Monitoring and reporting on psychosocial activities
Coordinate SWB Responders with regards to planning and implementation of SWB programming
Overall monitoring of SWB responders to ensure their adherence to standards and Red Cross/Red Crescent Fundamental Principles
Outside of response, support the ongoing integration of SWB programming within disaster management in provincial teams.
Advocate for beneficiaries
Advocate for beneficiaries internally and externally in matters of mental health and psychosocial support.
Assess and analyse gaps to inform the referral systems: within provincial Mental Health, beneficiary communities, CRC, other agencies and community as required.
Continuously assess, monitor and evaluate needs and activities, and communicate observations as required to SWB Manager and leadership
Refer complaints following CRC policies and procedures
Ensure appropriate follow-up on beneficiary issues through access to databases used in response, such as EMIS.
QUALIFICATIONS EDUCATION AND EXPERIENCE
Education & Experience
Completion of an undergraduate degree in social work, nursing, teaching with a minimum 2 to 4 years of job related work experience, or an equivalent combination of education and experience.
Completion of Psychological First Aid (PFA) training Previous experience in supervising terms
Previous CRC domestic response experience Case work and case management a strong asset
Experience in living or working in a cultural context other than their own a strong asset
Mandatory background checks
This position requires a satisfactory Canadian criminal record reference check. This position requires a satisfactory vulnerable sector check.
KNOWLEDGE
The following are considered strong assets for this position:
Training in protection and violence prevention, and Psychosocial Support in Emergencies Experience in working with large number of people and many demands.
SKILLS AND ABILITIES
Ability to solve complex problems Strong organizational skills
Demonstrated experience in facilitation or leading group sessions Strong presentation and communication skills
Ability to adapt to changing circumstances in a fast-paced environment Strong customer service skills
Discrete, professional and mature Able to work with limited resources
Able to be innovative and effective in problem solving Able to listen to trauma, loss and grief
Capable of handling stress and change
Demonstrated skillsin diplomacy, cultural awareness and practical approach Strong cultural safety skills
Comfortable working independently Ability to work with volunteers and youth
Ability to train, mentor and work with personnel
WORKING CONDITIONS
During response, the majority of the work is a field based position. Difficult and demanding working conditions are expected including the following:
Due to the dynamic nature of response, there may be issues of access and mobility; Adaptable living conditions;
Long hours of work in a demanding context with limited resources;
Stressful rapidly changing environment with limited information to make decisions.
Ability to respondduring non-traditional hours (i.e. late night or weekends) and long hours of work in a demanding context