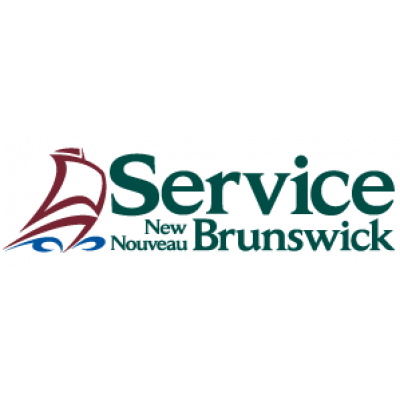 Healthcare Technology Consultant, CET-4
Service New Brunswick
in Saint John, NB
Service New Brunswick
Healthcare Technology Consultant, CET-4
Open Competition
Saint John (Revised)
Service New Brunswick is seeking an individual to join the Clinical Engineering (CE) branch as a Healthcare Technology Consultant.
As a member of the CE team, the successful candidate will perform the duties of Medical Device Safety Officer and act as a liaison between both Vitalité and Horizon's Medical Device Alert Coordinators, as well as CE operational staff and Health Canada (HC). The Healthcare Technology Consultant will develop, coordinate and oversee the provincial medical device safety notification process in CE. The Healthcare Technology Consultant will also develop and coordinate the process for investigation and reporting of medical device safety incidents to the Regional Health Authorities (RHAs) and to the appropriate regulatory authorities as required.
The successful candidate will be responsible for:
Receiving, analyzing and processing medical equipment safety notifications, recalls, and alerts to determine how CE operations and RHA staff should make adjustments to minimize impact on patient care and to ensure safe operation/use of medical equipment in NB.
Coordinating provincial assignment of work to CE technologists regarding medical equipment safety notifications, recalls, and alerts and providing leadership/direction to RHA risk management staff.
Acting as an advocate for patient safety in NB by representing CE on federal, provincial and regional committees.
Providing leadership and direction to CE in response to medical device incidents, including. reviewing cause of incident, performing incident inspections, developing reports for HC and hospital staff, conducting further analysis if potential for re-occurrence is suspected, coordinating testing, and recommending corrective actions.
Developing and implementing internal CE radiation safety policies and processes to meet federal regulations (Canadian Nuclear Safety Commission, CNSC).
Providing regular education to CE technologists on radiation safety policies and regulations, and monitoring compliance.
Maintaining SNB's licensing for radiation safety in good standing by ensuring the organization is meeting yearly licensing requirements through periodic license re-application, development of annual activity reports, processing of license amendments as required, and administering radiation safety education to CE technologists.
Acting as primary contact with CNSC as required by regulation, carrying-out investigations on behalf of CNSC in the event of a radiation safety breach.
Supporting Health Networks with large-scale medical technology implementations, medical technology upgrades, or construction projects involving medical technologies.
Facilitating communications between clinical staff, medical equipment vendors, contractors, third-party service providers, information technology (IT) experts, and other project stakeholders. 
Representing CE on assigned medical equipment procurement initiatives.
Creating Standard Operating Procedures, policies, and workflow decisions that pertain directly to both CE and our external partners and performing routine quality assurance checks.
ESSENTIAL QUALIFICATIONS:
Must be a graduate from an Electronics Engineering Technology program accredited by NBSCETT (New Brunswick Society of Certified Engineering Technicians and Technologists) or graduate from an accredited 3-year Clinical/Biomedical Engineering Technology program.
Must be in good standing with NBSCETT within the electronic technology discipline.
A minimum of 6 years of progressive related work experience in medical equipment technology is required.
A minimum of 2 years of experience working with radiation-emitting medical equipment (X-ray, CT, linear accelerators, etc.)
An equivalent combination of education, training and experience may be considered.
Written and spoken competence in English is required. Please state your language capability.
Applicants must clearly demonstrate the essential qualifications to be given further consideration. Please state your language capability on your application and ensure that preferred language for assessment is clearly identified.
ASSET QUALIFICATIONS: Preference may be given to candidates that demonstrate:
Experience with the regulatory requirements and CNSC expectations for activities with nuclear substances and radiation devices.
Experience with the principles of radiation safety.
Experience in a leadership or supervisory role.
Experience in Process Improvement & Standardization.
Experience in Quality Management.
Experience in Project Management.
Subject to the response to this competition, candidates may be required to demonstrate on their application one or more of the asset qualifications in addition to the essential qualifications in order to be given further consideration.
OPERATIONAL REQUIREMENTS: The following operational requirement(s) is also required:
Travel within and outside of the province may be required on occasion, therefore candidates must possess a valid New Brunswick driver's license and valid passport.
Candidates will be required to undergo Criminal History Clearance prior to appointment.
BEHAVIOURAL COMPETENCIES: The successful candidate will possess the following behavioural competencies:
Analytical Thinking/Judgment
Client Service Orientation
Initiative
Effective Interactivee Communication
Results Orientation
Teamwork and Cooperation
TECHNICAL COMPTENCIES: The successful candidate will possess the following technical competencies:
Knowledge of Health and Safety Procedures
Records and Information Management
Knowledge of Applicable Legislation and the Department's Policies and Procedures
Specialized Subject Matter Expertise and Knowledge
Knowledge of Canada's Medical Electrical Equipment Standards and Regulations
Planning and Organizing Skills
Résumés should be in chronological order specifying education and employment in months and years including part-time and full-time employment.
Salary: The salary range for the CET-4 classification is $32.26 to $40.59 per hour.
THIS COMPETITION WILL REMAIN OPEN UNTIL POSITION IS FILLED.
We encourage applicants to apply online by clicking here, or by mail at the following address, indicating competition number R85-2020/21-949.
Service New Brunswick
Human Resources
850 Lincoln Rd
PO Box 1998
Fredericton, NB E3B 4Z7
Telephone: (506) 457-3580
We thank all those who apply however only those selected for further consideration will be contacted.
Candidates registered with the Equal Employment Opportunity Program and veterans, who demonstrate they are among the most qualified, shall be given preference at the time of appointment.
We promote a scent-reduced environment.
We are an Equal Opportunity Employer.
The New Brunswick Public Service: Improving the lives of New Brunswickers every day!