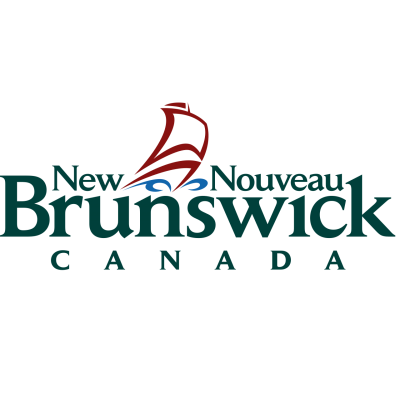 Transportation Highway Superintendent
Department of Transportation and Infrastructure
in Fredericton, NB
Department of Transportation and Infrastructure
Transportation Highway Superintendent
Open
Fredericton District
Fredericton
Who we are
The work we do has a positive impact on our communities and helps improve the everyday lives of New Brunswickers. Together, we are over 45,000 New Brunswickers who are passionate problem-solvers, who make a difference and are proud to call New Brunswick home.
The Department of Transportation and Infrastructure's mission is to contribute to New Brunswick's economy and quality of life by providing and supporting sustainable infrastructure that allows for the safe and efficient movement of people, goods and government services to the public. Not only is the department responsible for managing over 18,000 kilometers of provincial highways, it also manages the planning, design and construction of hospitals, schools and other government buildings.
The Fredericton District is a part of six (6) district offices that delivers programs for the maintenance and construction of bridges, highways and ferries. 
What you will do
As a member of the Fredericton District, the successful candidate will be responsible to provide technical, supervisory and administrative work in the construction and maintenance of highways in a transportation district. The successful candidate will be responsible for the coaching, monitoring and supervision of technical supervisors; planning and scheduling highway maintenance work; conducting extensive quality inspections on infrastructure and long range planning for maintenance and capital projects; implementation of policies and directives; ensuring quality and quantity control of materials; interpretation of test results; preparing and/or reviewing cost estimates and doing field layouts for maintenance and construction projects.
The successful candidate will share his or her time between the regional offices of Fredericton and Chipman.
Work environment
Office location: 1025 College Hill Road, Fredericton, and 7694 Route 10, Coal Creek
Standard hours of work: Monday - Friday, 8:15-4:30 
We promote a scent-reduced environment.
Who you are
Key Behavioural Competencies
Developing Others
Effective Interactive Communication 
Results Orientation
Team Leadership.
Essential qualifications
Diploma from a recognized two (2) year civil engineering technology program in a related field and a minimum of six (6) years related experience including three (3) years of supervisory experience. A working knowledge of Microsoft Word, Excel and Outlook is also required. An equivalent combination of education, training and experience may be considered.
Written and spoken competence in English is required. Please state your language capability.
Applicants must clearly demonstrate the essential qualifications to be given further consideration.
Résumés should be in chronological order specifying education and employment in months and years including part-time and full-time employment. 
Please ensure that your preferred language of assessment is identified in your resume.
Asset Qualifications
Preference may be given to candidates that demonstrate experience in the maintenance operation of the district. Subject to the response to this competition, candidates may be required to demonstrate on their application the asset qualification in addition to the essential qualifications in order to be given further consideration.
The Department of Transportation and Infrastructure offers:
Meaningful work and the opportunity to support New Brunswickers in times of need.
Opportunities for career growth, professional development and training. 
Comprehensive benefits package which includes paid vacation, Health and Dental Plan, Life Insurance, Long-Term Disability and the Public Service Shared Risk Pension Plan.
Free access to Employee and Family Assistance Program (EFAP) and services.
SALARY: $29.01 per hour
Providing a safe workplace for all. Your health and safety are important to us. GNB has implemented preventative measures across the organization to ensure your health and safety.
How to apply?
We encourage applicants to apply on-line, by e-mail to District5Competitions@gnb or by mail at the following address by January 21, 2021 indicating competition number R40-2020/21-1007. This competition may be used to fill future vacancies at the same level.
Department of Transportation and Infrastructure
District 5
1025 College Hill Road
Fredericton NB E3B 4J7
Telephone: (506) 453-2611
We thank all those who apply, however, only those selected for further consideration will be contacted.
Equal Opportunity Employer
We are an Equal Opportunity Employer. We are committed to building a workforce that reflects the diversity of our communities in which we live and serve. We encourage and support applications from Aboriginals, persons with disabilities, and members of visible minority groups. Candidates registered with the Equal Employment Opportunity Program and veterans, who are among the most qualified, will be given preference at the time of selection.
Let's connect. You belong here.