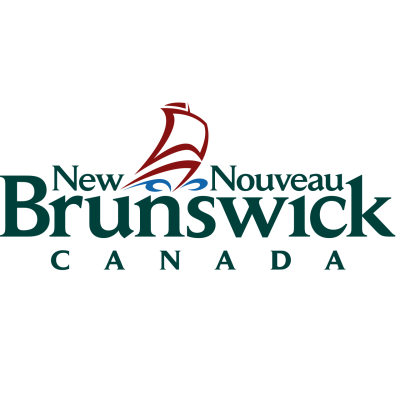 Senior Program Analyst
Department of Health
in Fredericton, NB
DEPARTMENT OF HEALTH
SENIOR PROGRAM ANALYST
PAY BAND 5
CONTRACT OR SECONDMENT OPPORTUNITY
(14 MONTHS)
OPEN
FREDERICTON
The Department of Health is seeking an individual to join the Corporate Services and Francophone Affairs Division as a Senior Program Analyst in Fredericton.
As a member of the Health Analytics team, the successful candidate will report to the Manager of Decision Support and will support the New Brunswick Cancer Network (NBCN). The NBCN is a division within the New Brunswick Department of Health, responsible for the development and implementation of evidence-based provincial strategies for all elements of cancer care and reporting on progress that has been made toward achieving the strategies and actions.
The Senior Program Analyst will be responsible for the Strategy Progress Indicators Project in collaboration with the Canadian Partnership Against Cancer (CPAC).
Specific responsibilities include, but are not limited to, the following:
Collaborating and developing working relationships with key stakeholders to understand the current data collection capabilities;
Designing new workflows and processes for data collection as identified in the NBCN's workplan for this project;
Performing data collection to report on the indicators identified in the workplan (such as establishing data sharing agreements, perform data linkages and gather, validate and analyze health/cancer data from a range of data sources);
Participating in informing the development of indicators and providing contextual information about indicators;
Attending NBCN's and CPAC's regular partner status calls and complete project planning (work and budget) and status reports' documentation;
Completing other relevant deliverables and support data and analytic requests outside this project as needed; and 
Providing support for the development of reports related to cancer control.
ESSENTIAL QUALIFICATIONS: Master's degree in a relevant discipline such as epidemiology, math, statistics, biostatistics, computer sciences research and a minimum of five (5) years of progressively responsible work experience OR Bachelor's degree in a relevant discipline such as epidemiology, math, statistics, biostatistics, computer sciences research and a minimum of six (6) years of progressively responsible work experience including knowledge of statistical software packages such as SAS or SPSS is also required. An equivalent combination of education, training and experience may be considered.
Written and spoken competence in English is required. Please state your language capability.
Applicants must clearly demonstrate the essential qualifications to be given further consideration. Please ensure that preferred language for assessment is identified on your resume.
ASSET QUALIFICATIONS: Preference may be given to candidates that possess one or more of the following asset qualifications:
Experience working with cancer data and surveillance;
experience with indicator development and performance measurement in a health care setting;
experience writing reports and developing presentations.
Subject to the response to this competition, candidates may be required to demonstrate on their application one or more of the asset qualifications in addition to the essential qualifications in order to be given further consideration.
BEHAVIOURAL COMPETENCIES: The successful candidate will possess the following behavioural competencies: 
Analytical Thinking/Judgment;
Effective Interactive Communication;
Results Orientation.
TECHNICAL COMPETENCIES: The successful candidate will possess the following technical competencies:
Knowledge of epidemiological and statistical methodologies for performance measurement;
Written Communication;
Ability to Use Office Technology, Software and Applications. 
Salary: $57,096 to $79,742 per annum
We encourage applicants to apply on-line at https://www.ere.gnb.ca/competition.aspx?lang=E&t=Y or by mail at the following address by January 21, 2021 indicating number DOH-20-0052. This opportunity may be used to fill future vacancies at the same level.
Department of Health
Human Resources
4th floor' 520 King Street
Fredericton' NB E3B 5G8
Telephone : (506) 453-4331
E-Mail : HR-RH.DH-MS@gnb.ca
We thank all those who apply however only those selected for further consideration will be contacted.
We promote a scent-reduced environment.
We are an Equal Opportunity Employer.
The New Brunswick Public Service: Improving the lives of New Brunswickers every day!