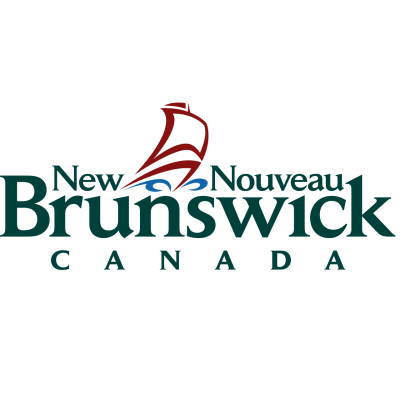 Administrative Assistant (ASL 3)
Department of Education and Early Childhood Development
in Multiple Locations
Miramichi, NB
|
Moncton, NB
|
Saint John, NB
DEPARTMENT OF EDUCATION AND EARLY CHILDHOOD DEVELOPMENT
ADMINISTRATIVE ASSISTANT (ASL 3)
OPEN COMPETITION
Miramichi, Moncton, Saint John
1 Position for each region
The Department of Education and Early Childhood Development is seeking an organized and dynamic individual to provide administrative and secretarial support for the Early Childhood Services team of the Early Childhood Development Division.
Reporting to the Regional Director, the selected candidate will be responsible to provide a variety of administrative support duties including support to the Director, and the team such:
Screen incoming calls and forward to the appropriate staff as well as answering public inquiries;
Design data collection methods using Excel;
Input data in database;
Proofread documents;
Prepare reports for staff as required;
Troubleshoot office equipment;
Make travel and accommodation arrangements, process supplier invoices for staff, catering etc.;
Purchase supplies and process payments;
Organize, coordinate, and attend various events, take notes and write up minutes;
Prepare documents using Office 365;
Provide information for management and communication using the appropriate information and technology tools;
Print, assemble and disperse materials for professional learning sessions and other events;
Monitor and track budget expenditures and produce reports on budget status as required;
Organize volume mail outs;
Organize special events;
Perform other related duties as required.
ESSENTIAL QUALIFICATIONS: High school diploma, supplemented by one (1) year of completed post-secondary education in a related field and a minimum of three (3) years of related experience. An equivalent combination of training and experience may be considered.
Written and spoken competence in English is required. Please state your language capability.
Please identify which region you wish to apply for
Applicants must clearly demonstrate the essential qualifications to be given further consideration. Please ensure that preferred language for assessment is identified on your resume.
ASSET QUALIFICATIONS: Preference may be given to candidates that demonstrate:
Experience in event management;
Knowledge of community partners, services and agencies
Applicants must demonstrate that they are highly motivated individuals with strong organizational skills, who can demonstrate attention to detail and accuracy, can motivate and coach people, can work independently or as part of a team, have excellent interpersonal and problem-solving skills, and thrive in a fast paced, high-pressure environment.
The following operational requirements may also apply: working weekends, travel, shift work or variable hours.
BEHAVIOURAL COMPETENCIES: The successful candidate will possess the following behavioral competencies:
Analytical Thinking and Judgement;
Client Service Orientation;
Concern for Order;
Effective Interactive Communication;
Initiative;
Results Orientation;
Teamwork and Cooperation.
TECHNICAL COMPTENCIES: The successful candidate will possess the following technical competencies:
Ability to Use Office Technology, Software and Applications;
Written Communication;
Planning and Organizing Skills.
Résumés should be in chronological order specifying education and employment in months and years including part-time and full-time employment.
Salary: $1,472 to $1,785 bi-weekly.
We encourage applicants to apply on-line or by mail at the following address by January 20, 2021 indicating competition number: 20-2000-019. This competition may be used to fill future vacancies at the same level.
Department of Education and
Early Childhood Development
Human Resources Services
Place 2000, 250 King Street
Fredericton, NB E3B 5H1
Telephone: 1 506 444-4909
HR.Competitions@gnb.ca
We thank all those who apply however only those selected for further consideration will be contacted.
As per the Civil Service Act, candidates registered with the Equal Employment Opportunity Program and veterans, who demonstrate they are among the most qualified, shall be given preference at the time of appointment.
We promote a scent-reduced environment.
We are an Equal Opportunity Employer.
The New Brunswick Public Service: Improving the lives of New Brunswickers every day!