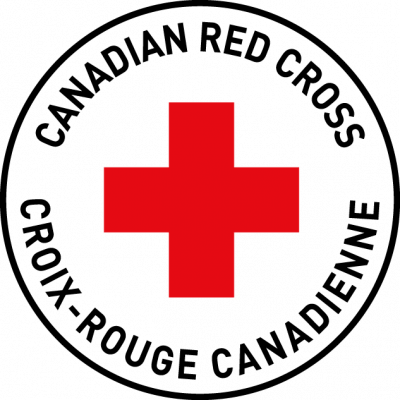 Manager - Internal Communications
Canadian Red Cross
in Ottawa, ON
Do you want to make a difference?
Join the world's largest humanitarian network. The Canadian Red Cross Society, a not for profit, humanitarian organization dedicated to helping the most vulnerable in Canada and throughout the world, is currently seeking a
Manager - Internal Communications
.
Reporting to the Director, Internal Communications, the Manager of Internal Communications will support the development and execution of an internal communications strategy, provide support and guidance to members of the Internal Communications team as well as counsel and support to internal clients, and develop plans and tools that keep our employees and volunteers informed, connected and engaged in supporting the Canadian Red Cross strategic and operational goals.
About the Canadian Red Cross (CRC):
http://www.redcross.ca
You will be working on things like: Communications Planning and Consulting
Collaborates with the Director, Internal Communications, on the development and execution of a robust internal communications plan to support strategic direction & priorities.
Supports the Director, Internal Communications in effectively managing the plans, tools and information important to staff and volunteers.
Collaborates with communications colleagues and internal clients to ensure the strategy and messaging are consistent with the broader communications plan.
Ensures internal communication messages are consistent with external messages and, where possible, guides the sharing of messages internally first.
Supports the identification of potential reputational risks or opportunities for CRC to act upon, particularly as they relate to internal audiences.
Provides guidance and support to staff (and possibly volunteers) who support the internal communications function.
Communications Execution
Provides consultation to departments and geographical regions on initiatives related to internal communications.
Actively participates in the creation and production of national communications products, publications, tools and event (e.g. weekly newsletter, guides, presentations, videos, speeches, townhalls).
Adapts messages and tools for internal audiences in times of domestic and international emergency response, to help staff and volunteers carry out their duties in support of the Red Cross mission.
Writes and edits communications materials as required.
Additional responsibilities may be assigned to ensure the overall success of the CRC Communications team and its initiatives.
Education & Experience:
The minimum qualifications for this position are a university degree in communications, journalism or public relations with five years of job-related experience.
Experience in strategic internal communications, content and tool creation, and measurement
Experience with emerging internal social media tools (Yammer, SharePoint)
Experience adapting effectively to change in a fast-paced environment.
Experience providing strategic communications advice and support to clients and partners.
Experience delivering communication services and messaging to achieve change in a complex environment.
First Aid certification, or willingness to certify.
Skills & Abilities:
Bilingual mandatory (English - French), with exceptional English written and verbal communication skills.
Strong presentation skills.
Strong leadership skills.
Strong interpersonal and collaboration skills to work with employees and volunteers at all levels and geographical locations of the organization.
Ability to manage multiple and competing priorities.
Proven effectiveness in both strategy development and tactical execution.
Creative thinker who can find original, efficient and cost-effective ways to build internal engagement.
A "team player" who can lead by example, with high accountability for his/her actions.
Outstanding judgment, with a balance of confidence, maturity, professionalism and high energy.
Ability to handle highly confidential and sensitive information.
You will stand out if you have:
Experience working with a national/international not-for-profit organization.
Experience working in a matrix reporting environment.
What we offer
Competitive pay and benefits package
Employees Extended Healthcare and Dental plans
Registered Retirement Pension Plan (RPP)
Registered Retirement Savings Plan (RRSP): All employees are entitled to open a RRSP account through voluntary payroll deduction the first of the month following three months of continuous employment
Modern and flexible working environment that promotes diversity and allows telecommuting.
Working conditions
Contributes to a healthy and safe working environment.
Office work is performed in a typical office environment and determination of office location (CRC or from home) will be based on client group needs .
Ability to work non-traditional and longer hours, often on short notice, especially during times of emergency response.
Occasional domestic travel may be required.
The Canadian Red Cross is committed to gender equality and social inclusion in our workplace. All qualified applications will receive consideration without regard to sex, gender identity, gender expression, sexual orientation, race, ethnic origin, color, religion, nationality, disability, age, or any other characteristic protected by applicable law. We encourage all qualified persons to apply particularly Indigenous peoples, persons with disabilities, ethnic minorities, visible minorities, and others who share our values and contribute to fostering an inclusive and diverse workplace.
Please notify us as soon as possible of any adaptive measures you might require at any stage of the recruitment process.
Salary Band:
$67,493 - $99,084