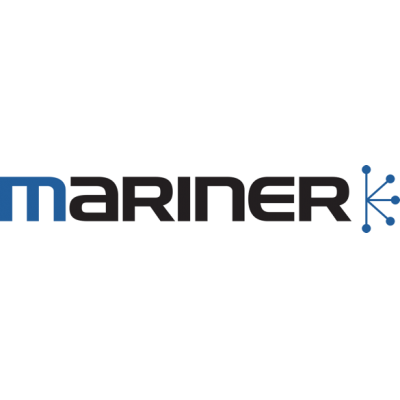 Business Intelligence Analyst – Cognos Analytics
Mariner Partners
in Halifax, NS
Company Description
As one of the largest independent technology companies in Atlantic Canada, Mariner has a team of over 200 IT and software professionals working with clients both regionally and across the globe. With extensive capabilities in the areas of analytics, automation software, information security and IT consulting, Mariner has been delivering innovative solutions with a strong emphasis on productivity and customer experience since 2003.
Job Description
To help in our planned growth, we are pro-actively recruiting for a Business Intelligence Analyst for upcoming opportunities specific to the Cognos Analytics platform. The BI Analyst will be a key member of our IT Professional Services team. In this role, you will be responsible for client-based projects and, in collaboration with our delivery and sales teams, you will deliver best of breed solutions to new and existing customers.
Key Responsibilities: 
Conduct business requirements gathering and analysis, identify datasets to support analytics initiatives and expand the existing data warehouse. 
Collaborate with the BI team in detailed design including dynamic reports, executive dashboards, and information portals.
Work with client stakeholders to support a BI environment that is critical for future decision making and evaluation.
Review the existing architecture and data feeds and investigate the best approach to incorporate direct calls to source databases.
Create reports in Cognos and provide Cognos Analytics support & training to data management staff.
Ensure solutions meet the information, functionality, and performance needs of targeted users through testing
Qualifications
Considerable experience designing and developing reports with Cognos Analytics.
Strong expertise with SQL Server.
Analytical skills with the ability to collect, organize, analyze, and disseminate significant amounts of data and information.
Keen ability to support business users with BI Solutions and Data Analytics.
Experience in requirements gathering related to designing and implementing data warehouse environments.
A background in Insurance or Financial sectors is desirable.
Bachelor´s Degree in a related field is preferred.
Additional Information
Why Mariner Partners?
We believe in making a positive impact in the communities where we live and work - our team is located in major cities all across Canada, throughout the US and internationally. We are proud to be headquartered here and are passionate about growing a strong technology sector here in Atlantic Canada and beyond. We offer competitive compensation, benefits packages and training and development.
We recognize that empowered employees are more innovative, more efficient, deliver better customer service and can flat out-perform conventional organizations. Mariner Innovations has delivered projects and services to leading Canadian organizations in industries such as Oil & Gas, Telecom, Utilities, Financial, and Government.
We are looking for passionate IT professionals who are curious about data, who love solving problems for customers and who want to grow their careers.
Join our growing team!
I'm interested