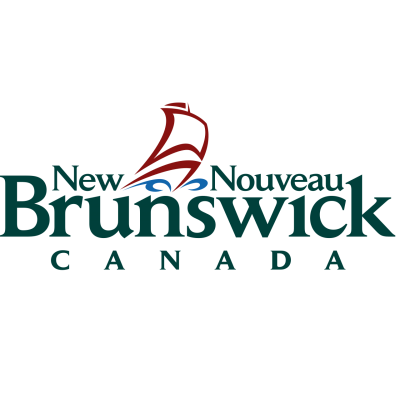 Critical Infrastructure Programs Engagement Officer
Department of Justice & Public Safety
in Fredericton, NB
Critical Infrastructure Programs Engagement Officer
Department of Justice and Public Safety
Permanent
Pay Band 4
Open Competition
Fredericton
Who we are
The work we do has a positive impact on our communities, and helps improve the everyday lives of New Brunswickers. Together, we are over 45,000 New Brunswickers who are passionate problem-solvers, who make a difference and are proud to call New Brunswick home.
The mandate of the Office of the Provincial Security Adviser (OPSA) is to:
Provide security advice and services regarding high-value and high-risk services, networks, facilities, assets and persons critical to New Brunswick's safety, security and economy, in both the public and private sectors.
Align efforts among different levels of government and the private sector to improve prevention, preparedness and response capabilities in New Brunswick for natural, accidental and deliberate events.
What you will do
The Critical Infrastructure Program Engagement Officer will be responsible for developing engagement strategies and the deployment of appropriate engagement initiatives to engage Critical Infrastructure owners and operators and senior management in decision-making processes regarding risks, threats, and vulnerabilities to critical infrastructure from security and emergency management events.
Work environment
Office location: 65 Brunswick Street, Fredericton
Office layout: Cubicle workstation
Small Team
Standard hours of work: Monday - Friday, 8:15-4:30 
We promote a scent-reduced environment.
Who you are
You possess strong interpersonal and communication skills, the ability to problem-solve creatively and to think on your feet. You treat people in a polite and professional manner being courteous and always showing kindness. You are concerned for the wellbeing of New Brunswickers. You are well organized, solution oriented, self-starter, efficient communicator, analytical, creative works well with team members, reliable as well as adaptable and detail orientated. 
Your attitude, skills and interests are just as important as your area of study. We are looking for diverse backgrounds that bring a combination of the following:
Behavioural competencies: The successful candidate will possess the following behavioral competencies:
Teamwork and Corporation
Effective Interactive Communication Skills
Client Services Orientation
Results Orientation
Relationship / Network Building
Flexibility
Technical competencies: The successful candidate will possess the following technical competencies:
Specialized Subject Matter Expertise and Knowledge
Ability to Use Office Technology, Software and Applications
Knowledge of Research Methodologies, Principles and Practices
Planning and Organization skills.
Need to have (essential skills and qualifications)
University degree in Criminology, Sociology, Science or similar discipline concentration or knowledge of scientific research methods and analysis. Minimum of four years of related experience preferably within a security environment. An equivalent combination of education, training and experience may be considered.
Language competency - English 
Nice to Have (asset qualifications)
Preference may be given to those applicants who have Experience within an intelligence, security, law enforcement or similar environment specializing in critical infrastructure risk analysis and assessment of sensitive and confidential information.
Operational requirements: As a condition of employment, the successful applicant will be required to meet and maintain the requirements for a top secret security clearance at a level deemed appropriate by the department in accordance with the Government of New Brunswick Security Program. The incumbent is required to possess a valid driver's license for travel within the province, may be required to work extended and/or irregular hours, and may be required to travel outside of New Brunswick
Wage
$1,899 to $2,656 bi-weekly ($49,374 to $69,056 annually) depending on education and experience.
What can GNB offer you?
Comprehensive benefits package and the Public Service Shared Risk Pension Plan. 
Opportunities for career growth, professional development and training.
Free access to Employee and Family Assistance Program (EFAP) and services
Providing a safe workplace for all. Your health & safety are important to us. GNB has implemented preventative measures across the organization to ensure your health & Safety.
How to apply
We encourage applicants to apply on-line at www.ere.gnb.ca, by mail at the following address or by email at HRcompetitions.concoursRH@gnb.ca by November 13, 2020 indicating competition number R78-2020/21-753. This competition may be used to fill future vacancies at the same level.
Department of Justice and Public Safety
Human Resource Services
Marysville Place
20 McGloin Street, 3rd Floor
P.O. Box 6000 
Fredericton, NB E3A 5T8 
Tel: (506) 453-2719 
We thank all those who apply, however, only those selected for further consideration will be contacted. 
Equal Opportunity Employer
We are an Equal Opportunity Employer. We are committed to building a workforce that reflects the diversity of our communities in which we live and serve. We encourage and support applications from Aboriginals, persons with disabilities, and members of visible minority groups. Candidates registered with the Equal Employment Opportunity Program and veterans, who are among the most qualified, will be given preference at the time of selection.
Let's connect. You belong here.