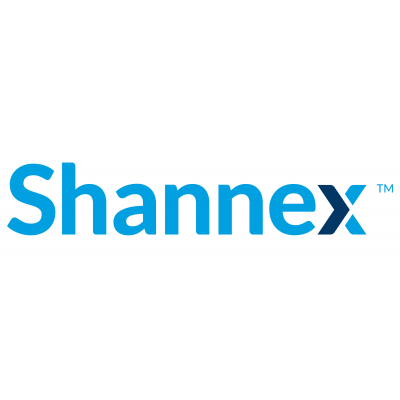 Restorative Assistant
- Postulation en français plus bas -
We at Shannex, are excited to announce the opening of our newest long-term care facility in Moncton, New Brunswick - Pavillon Landry. Opening in the Fall of 2020, Pavillon Landry is a state-of-the-art long-term care facility, located on the Faubourg du Mascaret campus adjacent to the Université de Moncton. Pavillon Landry will be home to sixty (60) new residents providing the opportunity for each of them to Live their Best Life in their new home.
If you are resident-focused, results oriented, service-oriented people leader who wants to be part of a new and dynamic team, we want to hear from you.
Restorative Assistant (Rehabilitation)
Full Time & Part Time 
*Written and Oral proficiency in the English and French language is required
Moncton, NB
Who we are…
With approximately 4000 employees, Shannex RLC Limited is a family-owned Canadian company based in the Maritimes. With over 30 years of experience creating better ways to deliver seniors living and long-term care communities throughout Nova Scotia, New Brunswick and Ontario, Shannex offers a continuum of lifestyle options under our flagship brands Parkland™, Shannex™ and Faubourg du Mascaret.
Responsibilities
What you will do…
Located at Faubourg du Mascaret in Moncton, NB, reporting to the Health Services Manager, the Restorative Assistant provides rehabilitation support to nursing home residents under the direction and coordination of extra-mural program professionals. The Restorative Assistant also encourages residents to participate in rehabilitation and treatment to maximize their independence and dignity.
How you will do it…
Contribute to the assessment of residents and the development of treatment programs by the rehabilitation professional by providing information and observations as well as being present at the time of assessment;
Assist in the organization and carrying out of rehabilitation programs for nursing home residents;
Carry out exercise and/or treatment programs prepared for the resident by rehabilitation professionals;
Maintain detailed progress notes for each resident referred;
Discuss any concerns about the rehabilitation programs and/or resident progress with the rehabilitation professional;
Maintain good relationships with the residents, families, the public and other employees;
Collaborate with the other health care / service providers involved in the residents' rehabilitation programs;
Obtain signed extra-mural consent form for each referral;
Inform extra-mural professionals of new consultation requests made by physician and/or Registered Nurse;
Regularly check orthotics, bed and wheelchair positioning of identified residents;
Work closely with vendors and suppliers to maintain adequate inventory of all equipment in stock and resident equipment, noting make, model, and ownership of all items;
Work in collaboration with the maintenance department and equipment providers/manufacturers to ensure all equipment used for treatments or programs is operational and regularly maintained to safety standards;
Perform all other related duties as assigned.
Qualifications
The must haves:
Diploma: Occupational Therapy Assistant/Physiotherapy Assistant/Licensed Practical Nurse;
Advanced proficiency in the English & French language;
Specialized training in rehabilitation programs;
Current CPR certification and First Aid certification;
Minimum one-year experience in a related field;
Excellent organizational skills, including prioritizing and scheduling work assignments;
Strong verbal and written communication skills;
Demonstrated leadership skills e.g. interpersonal skills, supervisory skills, problem-solving skills;
Regular in attendance and available and able to work flexible hours and shifts.
 Supplemental Qualifications considered an asset:
Additional courses eg: Foot Care, Alzheimer's Care, Palliative/Hospice Care, Venipuncture course, etc.;
Previous experience working in long-term care an asset.
Work With Us
What we offer…
Opportunities for growth, training and development, including in-house leadership development program for nurses;
Comprehensive extended health & dental benefits plan (eligible immediately upon hire);
RRSP program with employer matching option (5%);
Free onsite parking;
Employee and Family Assistance Program (EFAP);
The ability to make a measurable difference in the quality of life for residents and their families.
Great People is a core value at Shannex based on the belief that our team members are the spirit and foundation of the organization. Shannex is committed to offering the best environment for team members where everyone takes pride in their work and in the organization. Our colleagues are committed to service excellence and are supported with opportunities for personal and professional growth. We are building a culture that supports the balance between work and personal life.
If you are looking for an opportunity to grow your career and make your mark in a rapidly growing organization please submit your application. We look forward to hearing from you!
All applications are kept in strict confidentiality.
Only those selected for an interview will be contacted.