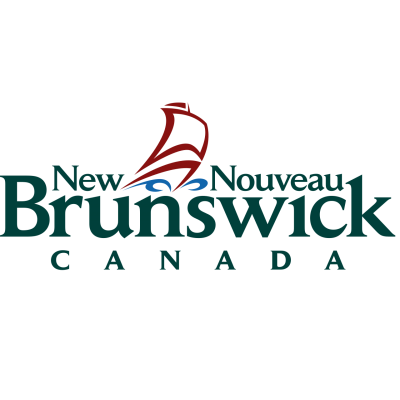 Employment Standards Officer
Department of Post-Secondary Education,Training and Labour
in Moncton, NB
Department of Post-Secondary Education, Training and Labour
Pay Band 3 / Employment Standards Officer
Open competition
Moncton
The Department of Post-Secondary Education, Training and Labour is seeking an individual to join the Employment Standards Branch as an Employment Standards Officer working in Moncton.
As a member of the Employment Standards team, the successful candidate will be responsible to offer services to the public seeking information or wishing to file complaints under the Employment Standards Act which governs provincial employment standards. These standards regulate minimum wage, vacations and vacation pay, notice of termination or pay in lieu, public holidays and pay, prompt payment of wages, maternity leave, child care leave, employment of children, unfair employer action, weekly rest period, equal pay for equal work and other requirements. Duties will include the dissemination of interpretations on the provisions of the Employment Standards Act by conducting audits, employer verifications and investigations pursuant to the legislation. Duties will also include preparing and conducting workshops, lectures and presentations/information sessions on employer or employee issues to create awareness and general understanding of the Act and its implications.
ESSENTIAL QUALIFICATIONS: University degree in Industrial Relations, Business Administration, Social Sciences or a related discipline and two (2) years of related work experience which includes interpreting Acts; OR a college diploma in Business Administration or a related discipline and four (4) years of related work experience which includes experience interpreting Acts. An equivalent combination of education, training and work experience may be considered.
Written and spoken competence in English and French is required. Please state your language capability.
Applicants must clearly demonstrate the essential qualifications to be given further consideration. Please ensure that preferred language for assessment is identified on your resume.
BEHAVIOURAL COMPETENCIES: The successful candidate will possess the following behavioural competencies:
Client Service Orientation
Effective Interactive Communication
Impact and Influence
Information Seeking
Results Orientation
TECHNICAL COMPTENCIES: The successful candidate will possess the following technical competencies:
Knowledge of Applicable Legislation
Résumés should be in chronological order specifying education and employment in months and years including part-time and full-time employment.
Salary: From $44,954 to $62,842 per annum.
We encourage applicants to apply on-line at https://www.ere.gnb.ca/competition.aspx?lang=E&t=Y by October 21, 2020 indicating competition number: R62-2020/21-593. This competition may be used to fill future vacancies at the same level.
Department of Post-Secondary Education,
Training and Labour
Human Resource Services
500 Beaverbrook Court, Suite 100,
PO Box 6000
Fredericton, NB E3B 5H1
Telephone: 506-453-8231
PETL-HR.EPFT-RH@gnb.ca
We thank all those who apply however only those selected for further consideration will be contacted.
Candidates registered with the Equal Employment Opportunity Program and veterans, who demonstrate they are among the most qualified, shall be given preference at the time of appointment.
We promote a scent-reduced environment.
We are an Equal Opportunity Employer.
The New Brunswick Public Service: Improving the lives of New Brunswickers every day!