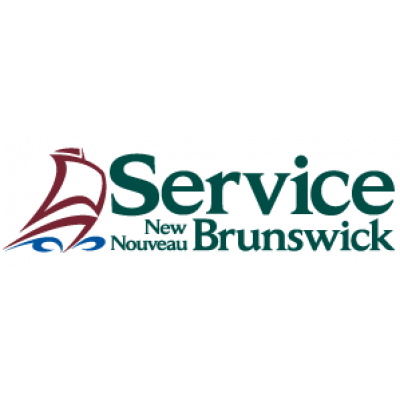 Director of Quality Assurance and Business Support
Service New Brunswick
in Fredericton, NB
Service New Brunswick
Pay Band 7
Director of Quality Assurance and Business Support
Open
Fredericton
Service New Brunswick is seeking an individual to join the Property Assessment Services Branch as a Director of Quality Assurance and Business Support.
Reporting to the Executive Director of Property Assessment Services, this role is responsible for the overall direction and management of the Quality Assurance Unit and the Business Support Services Unit.
The successful candidate will be responsible for:
Leading, empowering and engaging a team of professionals within the Assessment Services mandate
Providing leadership, oversight and guidance to the Manager of Quality Assurance and their team to ensure the successful delivery of the quality management program for the branch
Reporting on activities, including formal audit reports and acting as a liaison between the branch and the Auditor General's Office
Providing leadership, oversight and guidance to the Manager of Business Support and their team to ensure an optimal administration of the appraisal education program, budget, stakeholder relations, internal and external communications, administrative services, and assessment base production
Identifying opportunities for operational improvements
Providing input and recommendations on the branch's strategies, workplans, policies and procedures
Facilitating briefings and presentations for the Executive Director such as annual reports and main estimates
Overseeing all communication relating to Property Assessment to ensure consistency across the Branch
Liaising with external stakeholders
Working in conjunction with Property Assessment Services management, field offices, process owners and various coordinators to support continuous improvement
ESSENTIAL QUALIFICATIONS: University degree in a related discipline such as Business Administration and a minimum of seven (7) years of related work experience which must include four (4) years of progressive management experience. An equivalent combination of education, training and experience may be considered.
Written and spoken competence in English is required. Please state your language capability.
Applicants must clearly demonstrate the essential qualifications to be given further consideration. Please state your language capability on your application and ensure that preferred language for assessment is clearly identified.
ASSET QUALIFICATIONS: Preference may be given to candidates that demonstrate:
Experience in Communications
Policy/Legal background
Process Improvement
Auditing
Subject to the response to this competition, candidates may be required to demonstrate on their application one or more of the asset qualifications in addition to the essential qualifications in order to be given further consideration.
OPERATIONAL REQUIREMENTS: The following operational requirement(s) is also required:
This position may require some travelling within the province therefore candidates must possess a valid New Brunswick driver's license and have their own means of transportation
Candidates will be required to undergo Criminal History Clearance prior to appointment
BEHAVIOURAL COMPETENCIES: The successful candidate will possess the following behavioural competencies:
Effective Interactive Communication
Impact and Influence
Organizational Commitment
Results Orientation
Team Leadership
Strategic Thinking
Developing Others
TECHNICAL COMPETENCIES: The successful candidate will possess the following technical competencies:
Planning and Organizing Skills
Knowledge of Applicable Legislation and the Corporation's Policies and Procedures
Written Communication
Résumés should be in chronological order specifying education and employment in months and years including part-time and full-time employment.
Salary: $78, 728- $95, 238 annually - Pay Band 7 - Management and Non-Union Pay Plan
We encourage applicants to apply on-line at https://www.ere.gnb.ca/competition.aspx?lang=E&t=Y, by email at HR-RH@snb.ca, or by mail at the following address by (October 23, 2020) indicating competition number R85-2020/21-259 This competition may be used to fill future vacancies at the same level.
Service New Brunswick
Human Resources
850 Lincoln Rd
PO Box 1998
Fredericton, NB E3B 4Z7
Telephone: (506) 457-3580
We thank all those who apply however only those selected for further consideration will be contacted.
Candidates registered with the Equal Employment Opportunity Program and veterans, who demonstrate they are among the most qualified, shall be given preference at the time of appointment.
We promote a scent-reduced environment.
We are an Equal Opportunity Employer.
The New Brunswick Public Service: Improving the lives of New Brunswickers every day!