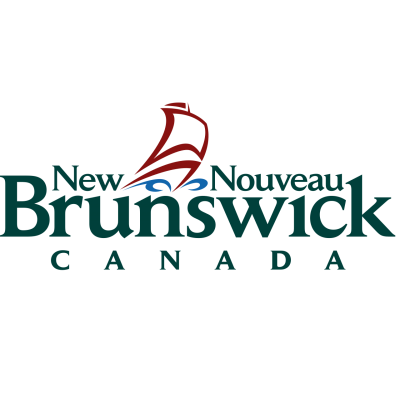 Operations Worker I
Department of Transportation and Infrastructure
in Saint John, NB
Department of Transportation and Infrastructure
Operations Worker I
(Inventory)
Saint John District
Seasonal - Various Divisions
Open 
Who we are?
The work we do has a positive impact on our communities and helps improve the everyday lives of New Brunswickers. Together, we are over 45,000 New Brunswickers who are passionate problem-solvers, who make a difference and are proud to call New Brunswick home.
The Department of Transportation and Infrastructure's mission is to contribute to New Brunswick's economy and quality of life by providing and supporting sustainable infrastructure that allows for the safe and efficient movement of people, goods and government services to the public. Not only is the department responsible for managing over 18,000 kilometers of provincial highways, it also manages the planning, design and construction of hospitals, schools and other government buildings.
What will you do?
The Department of Transportation and Infrastructure is seeking to create an inventory for current and future vacancies in the Highway Maintenance Crews within the Saint John District during winter/summer operations. The Saint John District includes divisions in Havelock, Sussex, Springfield, Upham, Moss Glen, Loch Lomond, Woodman's Point, St. Stephen, Rollingdam, St. George, Grand Manan, Deer Island and Campobello.
As a member of the Saint John District, and an Operations Worker I, you will work under the direction of the Highway Supervisor and be responsible for:
Various highway maintenance and construction work.
Operate and maintain light construction equipment, including a tandem service truck when required by the Department of Transportation and Infrastructure. 
Performing normal maintenance and minor repairs on assigned equipment; preparing and maintaining work records on the operation of the assigned equipment. 
Operating a one-person plow in winter operations and performing other related maintenance tasks.
Ensure roads are safe for public use through plowing and placing sand and salt on roads.
Who you are?
Behavioural Competencies
Teamwork and Cooperation
Effective Interactive Communication
Flexibility
Results Orientation
Essential Qualifications
Completion of grade ten (10) and a minimum of one (1) year experience in the operation of heavy construction equipment. 
Possession of a valid New Brunswick Class 3 driver's license with endorsement for air brakes is also required.
An equivalent combination of education, training and experience may be considered.
Appointment to this position will be restricted to a local area resident. Please indicate for which location you wish to be considered.
Written and spoken competence in English is required. Please state your language capability.
Applicants must clearly demonstrate the essential qualifications to be given further consideration.
Résumés should be in chronological order specifying education and employment in months and years including part-time and full-time employment. 
Please ensure that your preferred language of assessment is identified in your resume.
Please attach a copy of your driver's license and a current Driver's Abstract (available from Service New Brunswick) with your application.
Asset Qualifications:
Preference may be given to candidates that are One Person Plow certified. Subject to the response to this competition, candidates may be required to demonstrate on their application the asset qualification in addition to the essential qualifications to be given further consideration.
The Department of Transportation and Infrastructure offers:
Meaningful work and the opportunity to support New Brunswickers in times of need.
Opportunities for career growth, professional development and training. 
Comprehensive benefits package which includes paid vacation, Health and Dental Plan, Life Insurance, and the Public Service Shared Risk Pension Plan.
Free access to Employee and Family Assistance Program (EFAP) and services.
SALARY: $18.63 per hour bi-weekly, based on a 40-hour work week.
Providing a safe workplace for all. Your health and safety are important to us. GNB has implemented preventative measures across the organization to ensure your health and safety.
How to apply?
We encourage applicants to apply on-line, by e-mail to District4.competitions@gnb.ca or by mail at the following address by October 22, 2020 indicating competition number R40-2020/21-621. This competition may be used to fill future vacancies at the same level.
Department of Transportation and Infrastructure
District 04 - Saint John
50 Crown Street, Suite 105
Saint John, NB E2L 2X6
Telephone: (506) 643-7463
We thank all those who apply, however, only those selected for further consideration will be contacted.
Equal Opportunity Employer
We are an Equal Opportunity Employer. We are committed to building a workforce that reflects the diversity of our communities in which we live and serve. We encourage and support applications from Aboriginals, persons with disabilities, and members of visible minority groups. Candidates registered with the Equal Employment Opportunity Program and veterans, who are among the most qualified, will be given preference at the time of selection.
Let's connect. You belong here.