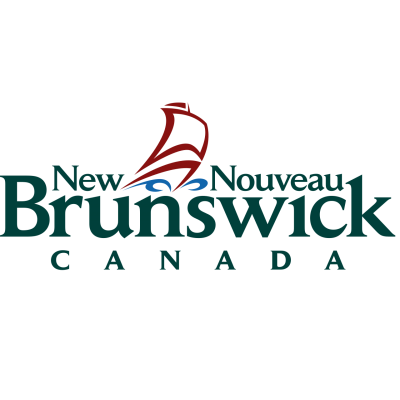 Human Rights Commission
Department of Post-Secondary Education,Training and Labour
in Fredericton, NB
Department of Post-Secondary Education, Training and Labour
HUMAN RIGHTS COMMISSION
Administrative Services Level 3 / Registry Officer
Open Competition
Fredericton
The New Brunswick Human Rights Commission is the government agency responsible for the administration of the Human Rights Act. The Commission exercises important statutory functions. It promotes human rights in the province through public education and administers a variety of dispute resolution mechanisms for dealing with human rights complaints.
As a member of the Registrar's Office located in Fredericton, the successful candidate will perform a wide variety of confidential and delegated duties using considerable independent judgment, initiative and discretion at all times while meeting non-flexible and tight deadlines.
Specifically, the person will be responsible for:
Assisting the Registrar in the operations of the Commission, including the organization of staff and Commission events and meetings, and the implementation of continuous improvement initiatives
Triaging incoming calls, providing information and support to the public over the phone and in person as it relates to the Human Rights Commission and the Complaint Process
Assisting in the entry and verification of data as it relates to the Commission's case management system
Formatting documents such as letters, briefing notes, presentations, guidelines, policies and procedures
Coordinating translation requests and the purchasing of supplies, and processing payments, filing correspondence and facilitating remote work;
The successful candidate will also provide administrative support to the Director as well as to the Registrar on various projects and complete other duties as assigned.
The successful candidate must be able to work in a confidential environment with minimal supervision. The person will also have excellent time management skills, strong attention to detail, and the capacity to prioritize and multi-task efficiently.
ESSENTIAL QUALIFICATIONS: A high school diploma supplemented by the completion of a one-year (1) post-secondary program in the area of office management or business administration and a minimum of three (3) years related experience of administrative work and customer service; OR a high school diploma supplemented by completion of at least a two-year (2) post-secondary program in the area of office management or business administration and a minimum of two (2) years related experience of administrative work and customer service. Experience using Microsoft Office Suite is essential. An equivalent combination of training and experience may be considered.
Written and spoken competence in English and French is required. Please state your language capability.
Applicants must clearly demonstrate the essential qualifications to be given further consideration. Please ensure that preferred language for assessment is identified on your resume.
BEHAVIOURAL COMPETENCIES: The successful candidate will possess the following behavioural competencies: Client Service Orientation; Concern for Order; Effective Interactive Communication; Initiative; Results Orientation; Teamwork and Cooperation.
TECHNICAL COMPTENCIES: The successful candidate will possess the following technical competencies: Ability to use Office Technology, Software and Applications; Planning and Organizing skills; Records and Information Management.
Résumés should be in chronological order specifying education and employment in months and years including part-time and full-time employment.
Salary: $1,425 to $1,728 bi-weekly
We encourage applicants to apply on-line at www.ere.gnb.ca by October 22, 2020 indicating competition number: R62-2020/21-507. This competition may be used to fill future vacancies at the same level.
Department of Post-Secondary Education,
Training and Labour
Human Resource Services
500 Beaverbrook Court, Suite 100,
PO Box 6000
Fredericton, NB E3B 5H1
Telephone: 506-453-8231
PETL-HR.EPFT-RH@gnb.ca
We thank all those who apply however only those selected for further consideration will be contacted.
Candidates registered with the Equal Employment Opportunity Program and veterans, who demonstrate they are among the most qualified, shall be given preference at the time of appointment.
We promote a scent-reduced environment.
We are an Equal Opportunity Employer.
The New Brunswick Public Service: Improving the lives of New Brunswickers every day!