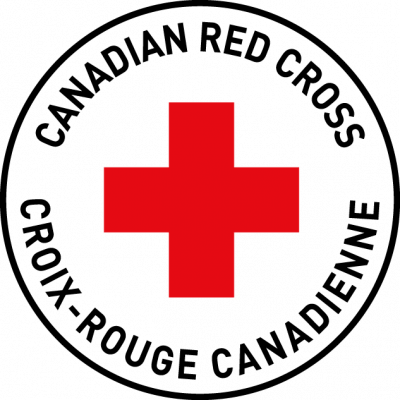 Specialists - Mental Health and Psychosocial Support
Canadian Red Cross
in Multiple Locations
Ottawa, ON
|
Mont-Joli, QC
|
Saskatoon, SK
Mental Health & Psychosocial Support
Saskatchewan
Temporary Full-Time: 6 Months (with possibility of extension)
Salary:
Between $36/h and $43/h depending on the province
Are you looking for an incredibly rewarding experience and opportunity? Come join us! The Canadian Red Cross is looking for
Specialists
to join our
Mental Health & Psychosocial Support Team
located in Sasktatchewan.
The CRC seeks to fill the gaps in the planning and delivery of emergency COVID-19 testing and/or mass vaccinations and to improve access to underserved and under-resourced populations, such as Indigenous communities, remote communities, homeless, migrant workers or other high-risk populations.
While reporting into the Geographic VP, this position will also work under the guidance of the Mental Health & Psychosocial Support (MHPSS) national team. As part of this national team of
MHPSS Specialists
, you will contribute towards CRC commitments to delivery services by addressing the psychosocial needs of those affected and contribute to individual and community capacity and resiliency in the areas of mental health and psychosocial support.
Who you are
You are a self-starter and able to work in an environment with ambiguity

You are calm & collected and able to manage in a fast-paced and often stressful atmosphere

You are supportive and a productive team member that can adapt to both the needs of the team and to the needs of the beneficiaries

You are a relationship builder and you nurture stakeholder relationships to support team delivery and foster excellent customer service
You will enjoy
Culture:
an organization that is guided by our fundamental principles of humanity, impartiality, neutrality, independence, voluntary service, unity and universality
Opportunity:
to work with the best and brightest in the non-profit field, in an environment that promotes continuous learning, creativity and collaboration
Meaningful Work:
have an impact at the individual and community level across Canada with the opportunity to grow and learn at one of Canada's largest non-profit organizations
In this role you will
Advise the Operations management team on the MHPSS/protection considerations and risks related to the operation;

Support Provincial Operations Team to deliver MHPSS services in coordination and collaboration with the national MHPSS team;

In coordination with the MHPSS national team, Field Ops/Virtual Ops and support services, determine MHPSS workforce requirements for field deployment;

Provide technical guidance to MHPSS staff working in the field;

Provide mental health care within an Emergency Response Unit (ERU) setting or health-related operation, in collaboration with other CRC service team members;

Provide mental health care within other service areas as required (i.e. mobile clinics, in-patient department, isolation / outbreak areas, phone consultations/referral, etc.);

Support community mobilization and stakeholder engagement;

Contribute towards the identification of partnerships at the regional and national level to increase CRC's surge capacity to provide culturally safe and competent services;

Support MHPSS national team with ongoing projects.

We're looking for
Professional certification or graduate qualification in medicine, psychology, social work, nursing or other mental health related field;

Current Professional Registration (registered and in good standing) within province of operation;

Psychological First Aid training an asset;

Minimum 6 years professional experience, including 2 year in a leadership position;

Experience managing and supporting staff in their professional field;

Professional experience in infection diseases outbreak management, public health, working in rural and remote environments an asset;

Experience in emergency management is a strong asset;

Experience with Indigenous populations is a strong asset;

Demonstrated ability to explore and analyze complex issues and to prepare written evaluations and recommendations for leadership;

Strong written and verbal communication in English is essential;

English is required as French is Quebec, being bilingual being an asset

Working Conditions
Service delivery is based on capacity to surge COVID Testing Assistance Response Teams (CTART) comprised of various profiles, available for 2-4-week deployment periods, within an activation window of 24-72 hours.

Field missions can involve working in environments that are unstable and unpredictable requiring very strict adherence to security regulations and with limited access to basic services and will require working non-traditional hours and therefore, a demonstrated ability to work in stressful and often ambiguous conditions is required.

When outside of response/deployment this position will work remotely and/or from a home environment.

The Canadian Red Cross is committed to gender equality and social inclusion in our workplace. All qualified applications will receive consideration without regard to sex, gender identity, gender expression, sexual orientation, race, ethnic origin, color, religion, nationality, disability, age, or any other characteristic protected by applicable law. We encourage all qualified persons to apply particularly Indigenous peoples, persons with disabilities, ethnic minorities, visible minorities, and others who share our values and contribute to fostering an inclusive and diverse workplace.
Please notify us as soon as possible of any adaptive measures you might require at any stage of the recruitment process.