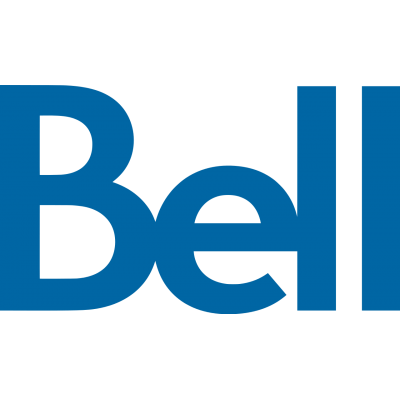 ATL - 2021 Bell Business Markets Graduate Leadership Program, Specialist, Technology
Bell
in Multiple Locations
Halifax, NS
|
Bedford, NS
At Bell, we do more than build world-class networks, develop innovative services and create original multiplatform media content - we're revolutionizing how Canadians communicate.
If you're ready to bring game-changing ideas to life and join a community that values bold ideas, professional growth and employee wellness, we want you on the Bell team.
Our Bell Business Markets team enables the digital transformation of businesses and governments nationwide through solutions in areas including Internet and private networks, voice and unified communications, contact centre, security, Internet of Things, data centre and cloud. We're proud to be Canada's leading provider of broadband network and communication services for businesses and governments.
Job Title: Network Solutions Consultant, CP2
Bell Business Markets provides a vast array of communications solutions for small, medium, and large organizations. These include managed data and network solutions, digital transformation solutions, data center solution, unified communications, contact center, security solutions and integrated information and communications technology (ICT) services.
The professional services delivery team, within Bell Business Markets (BBM), is responsible for the design, execution and implementation of networking solutions for the enterprise customer market.
The continued growth and success of this delivery team, in the marketplace, is directly attributed to the expertise and the professionalism of its staff, the trust and confidence of its technology partners and the unrelenting demands it places on itself in pursuit of that most important determining attribute, Customer Satisfaction. As we continue to grow, we are seeking a Senior Solutions Consultant with the same sense of responsibility to the customer, respect for the individuals and drive for personal growth as the current team exemplifies.
Our professional services delivery team has an immediate need for a Senior Solutions Consultant
Position Description:
As part of a leading edge technology team, the Network Solutions Consultant works with Sales and Account Architects assisting customers in designing, analyzing, improving, and troubleshooting their overall LAN/WAN data network. The team provides consulting and professional services for customers considering, implementing or deploying new network services. In addition, consulting services are provided to customers who want to deploy new data networks or have unresolved technical issues and want to improve general network performance for their existing data networks.
Job Duties/Accountabilities:
Manage and execute Professional Services (Network and WIFI) engagements and contracts
Perform customer needs analysis, assist in development of scope of work (SOW)
Act as technical design & implementation authority for new data network deployments, including routing, switching, WIFI, SDWAN and virtualization and automation.
Conduct & analyze overall network assessments (which may include UC assessment).
Complete wireless site surveys
Complete network documentation
Troubleshoot Network performance issues
Present and provide detailed written recommendations to customer's operational and management teams
Maintain leading edge technical knowledge and expertise
Critical Qualifications/Competencies:
Strong technical expertise and aptitude in the following areas:
IP / TCP / UDP (IP Addressing, IP Header, TCP 3 Way Handshake, Connection oriented vs. Connection less, Well known ports )
Network Routing, Switching, Wireless - Design, implementation and troubleshooting
Wireless Experience - Cisco, Meraki, Aruba Networks, Ekahau
Experience using Ekahau site survey tool
Certifications or equivalent experience: CCNA, CCNA Wireless, CMNA, CWNA
University degree: Computer Engineering, Computer Science - or equivalent experience (must have a focus on Networking)
Strong Verbal and Written Communication Skills (Report Writing, Presentation skills, interpersonal skills)
Microsoft Word, Excel, Power Point skills required
Consulting Experience:
Business acumen - customer focused and experience working with external customers
Strong communication skills - ability to translate technical issues into business language as well as conduct in depth technical discussions
Ability to identify and convert opportunities into professional services engagements
Conduct customer needs analysis and prepare professional service scope of work, proposal, and contract documents
Analytical and innovative - ability to collect data, analyze information and develop feasible recommendations
Ability to translate technical issues into business benefits and opportunities
Prepare and deliver reports and presentations
Independent and self motivated
Bilingualism is an asset (English and French)
Bilingualism is an asset (English and French); adequate knowledge of French is required for positions in Quebec.
Additional Information:
Position Type:
Management
Job Status:
Grad Hire
Job Location:
Canada : Nova Scotia : Bedford
Application Deadline:
10/31/2020
Please apply directly online to be considered for this role. Applications through email will not be accepted.
At Bell, we don't just accept difference - we celebrate it. We're committed to fostering an inclusive, equitable, and accessible workplace where every team member feels valued, respected, and supported, and has the opportunity to reach their full potential. We welcome and encourage applications from people with disabilities.
Accommodations are available on request for candidates taking part in all aspects of the selection process. For a confidential inquiry, simply email your recruiter directly or
recruitment@bell.ca
to make arrangements. If you have questions regarding accessible employment at Bell please email our Diversity & Inclusion Team at
inclusion@bell.ca
.
Created: Canada, NS, Bedford
Bell, one of Canada's Top 100 Employers.