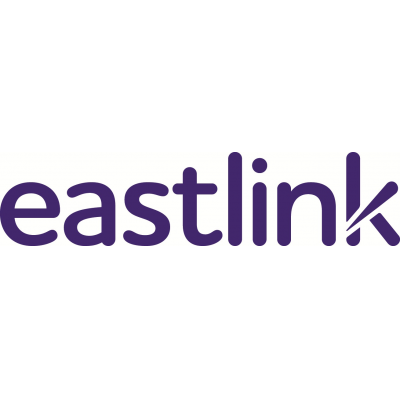 Marketing Associate - Content Specialist
Marketing Associate - Content Specialist
Halifax, NS, Canada Req #1043
Thursday, March 18, 2021
As one of Canada's Best Managed Companies, Eastlink takes great pride in delivering advanced technologies/services that connect its customers to the things and people that matter most. Powered by state-of-the-art fibre optic and mobile networks, we bring world-class communications and video entertainment services including high speed internet, mobile, TV, telephone, security and automation, data communications and exclusive, locally-produced programming to residential, business and public sector customers across Canada. Headquartered in Halifax, Nova Scotia, Eastlink operates with an employee base of over 1300 people who serve customers in NS, PEI, NL, NB, ON, AB, BC and Bermuda.
We are looking for a Content Specialist to join our Content Strategy team, part of the dynamic National Marketing team. The role includes day-to-day support and development of content for all Eastlink.ca social, email and owned channels. It focuses on managing updates, maximizing metrics and providing analytics reporting.
This role works closely with National Marketing Managers, the IT team and the Content Strategy team to implement digital strategies to increase traffic, improve compatibility of content with search engines, and continually enhance effectiveness of the channels.
Responsibilities:
Conduct Research to enhance their content. This may also include identifying relevant topics, fact-checking, and analyzing sources to generate information.
Write and Edit Content by maintaining an appropriate tone in their writing, adhering to their employer's style guide. When editing, content specialists check for errors in grammar, punctuation, and style. Writing for various channels such as email, social media, web, Google, etc.
Create Content Strategies by identifying the aims of their company, seeking to create content that is in line with their employer's goals. They target content to specific audiences and look for content that is in demand. This may involve conducting market research or employing SEO strategies.
Maintain Editorial Calendars by adhering to strict deadlines, ensuring that quotas are met. They maintain the editorial calendar by scheduling due dates and tracking content through the editorial process.
Coordinate with Designers by working with designers, regularly communicating to develop content and ensure that deadlines are met.
Provides website, social media analytics reports for actionable insights.
Troubleshoots any issues in collaboration with IT team.
Collaborates with stakeholders and attends project meetings bringing business requirements back to the Director Online Experience to prioritize business requests within the project plan.
Qualifications :

Bachelor's degree in marketing and communications, journalism, or related field.
Minimum 2-3 years in content development and publishing.
Basic understanding of HTML, CSS, Google Tag Manager and SEO best practices.
Experience and publishing capabilities with all social platforms. Experience using social media scheduling platforms such as Hootsuite desired.
Experience using email scheduling platforms desired but not necessary.
Why Choose Eastlink?
Eastlink operates in a culture of continuous improvement through listening, learning and adapting, which enables us to respond quickly to the evolving needs of both employees and customers. We recognize that our truly greatest competitive edge is our people and that delivering a great customer experience begins with a great employee experience. Our philosophy of developing and training our team "on the ground" not only helps to create a strong onboarding experience but also readies employees for future growth opportunities within the organization.
Dedicated to reflecting the customers and communities we serve, we embrace diversity and inclusion throughout all levels of the organization and encourage members of equity groups to self-identify during the application process.
If you are ready to explore an exciting career at Eastlink, your journey begins here.
Other details
Job Family Marketing
Job Function Individual Contributor
Pay Type Salary