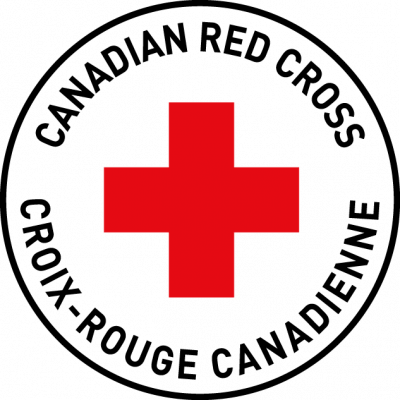 Driver
Canadian Red Cross
in Collingwood, ON
Do you want to make a difference?
Join the world's largest humanitarian network. The Canadian Red Cross Society, a not for profit, humanitarian organization dedicated to helping Canadians, as well as the most vulnerable throughout the world, is currently seeking Drivers.
Within the Simcoe - Muskoka branch Transportation department, and under the direction of the Senior Manager, the Driver is responsible to drive clients safely to various appointments, cleans and maintains vehicles ensuring proper record keeping and reporting.
RESPONSIBILITIES
Utilizing the most expedient route, safely transports the elderly, disabled and/or physically/mental limited clients(and their escorts, as required) from pick-up point to various appointments and return

Provides rides of up to 8 clients in a vehicle

Provides minimal assistance to clients to enter and exit the vehicles

Ensure safe arrival of clients utilizing wheel chairs by maneuvering/pushing chairs as needed

Operates a hydraulic wheel chair lift(where required) ensuring client safety through proper positioning and securing "tie downs"

Lifts wheelchairs and walkers in and out of the vehicle trunk for clients using such assistive devices

Ensures that the exterior and interior of vehicles clean and presentable to clients and the public.
Conducts daily safety checks on vehicle(s), topping up vehicle fluids (e.g. gas and windshield wiper fluids) in a timely manner

Clear vehicle of ice and snow as required

Monitors and maintains vehicle supplies such as First Aid kit, gloves, etc.

Operates the vehicle safely and reports any vehicle and/or radio maintenance concerns/problems needs to the Resource Coordinator

Facilitates the maintenance /repairs by taking the vehicles to scheduled repairs and maintenance appointments

Picks up and test drives vehicles after maintenance and/or repair work and reports any unresolved problems to supervisor

Communicates quotes for additional vehicle repair to senior staff

Observes routine practices when working with clients and others. Follows all procedures in reporting and documenting any incidents, accidents and/or injuries

Report any observed or potential occupational health and safety hazards for workers or clients to supervisor or designate. Adheres to implemented strategies to support social justice and diversity in accordance with Society policies and procedures

Follows all policies and procedures as required to maintain a healthy and safe working environment. Follow all applicable road safety and vehicle operation laws, guidelines and practices

Performs other duties as required
QUALIFICATIONS
The minimum qualification for this position is a high school diploma with a minimum of two years' driving experience. Minimum class G Ontario Driver's License with no more than three demerit points is required. Previous experience working with seniors is an asset.
WORKING CONDITIONS
The nature of this job is such that the incumbent faces daily pressures and stresses of driving in rural and urban areas (Barrie, Collingwood, and Midland) in a variety of weather/road conditions. Changes related to assigned client rides, working hours and work location are frequently made on short notice. The incumbent is required to be flexible in working non-traditional hours and in accepting changes to their work schedule and location. Ability to work with individuals of differing cognitive and physical abilities.
Physical demand required:
Ability to lift equipment weighing up to 50 lbs (e.g. wheelchair) is required on a regular basis.

Movement requiring frequent bending and strength. Ability to clear snow off top and around extended size van requiring reaching overhead to remove snow.

HOW TO APPLY
Interested parties may submit their application by applying on the Canadian Red Cross Online Career Website . This position is open until filled. Applications will be reviewed as they are submitted.
Please note that there is no relocation package for this position.This position requires a successful Canadian criminal record, reference check, valid provincial driver's license, and First Aid certification (training provided.) The Canadian Red Cross Society is an equal opportunity employer.Full vaccination against COVID-19 is mandatory for this position and operation (the CRC will however adhere to its duty to accommodate those who are unable to be fully vaccinated for a reason related to a human right protected ground).
While we appreciate all responses, only candidates under consideration will be contacted. We kindly ask not to send in duplicate copies of your resume. No phone calls please.
Salary Band:
$15.00 - $20.10