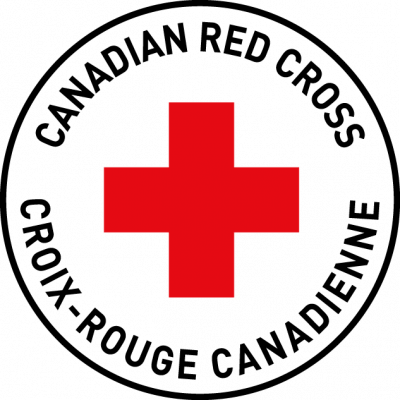 Senior Specialist, Change Management
Canadian Red Cross
in Ottawa, ON
Temporary Full-Time 12 months
Do you want to make a difference? Join the world's largest humanitarian network. The Canadian Red Cross Society, a not for profit, humanitarian organization dedicated to helping Canadians, as well as the most vulnerable throughout the world, is currently seeking a Senior Specialist, Change Management.
Reporting to the Program Management Office Change Management (CM) Manager, he or she works with an Organizational Change Management framework and best practices to be applied within project implementations. The Senior Specialist, Change Management will work with client program and support units to plan and implement change management initiatives, preparing these groups for the successful implementation of change initiatives.
RESPONSIBILITIES

Under the supervision of the Change Management Manger and aligned with other projects CM strategies develop change management strategies as part of the project planning phase based on the results found during organizational readiness assessment, change characteristics assessment, and change risk assessment.
Own the development and implementation of change management assessment and plans including but not limited to impact assessment, gap analysis, stakeholder analysis, project ADKAR assessment, communications plan, sponsor roadmap, coaching plan, resistant management plan, and training plan.
Work closely with respective Project Manager(s) to integrate change management activities and deliverables in the project plan and project timelines.
Assist Project Sponsor / Project Lead to identify and form their coalition of sponsors and prepare them for their role in the project.
Coach/mentor CRC managers and identification of change champions in change activities supporting project implementation. Lead change management workshops for CRC management and change champions to prepare for change.
Lead change management activities within a project but successfully transitioning ownership of the change to respective business/support teams involved.
Providing change management status reports throughout a project.
Monitor Change evolution and stakeholder engagement levels via pulse surveys, and preliminary, mid and end of project assessments.
Assist deployment activities such as producing documentation, training materials, and conducting train-the-trainer sessions.
Proactively collect feedback, listening to employees/volunteers to anticipate resistance and understand pain points.
Audit compliance with the new way of doing things, identifying gaps and proposing corrective measures to reinforce the change.
Based on project lessons learned, evaluate and continuously improve change management support tools, templates and guidelines.
Participates in disaster planning, preparation and response, as required
Contributes to a healthy and safe working environment
Performs other duties, as required
EDUCATION AND EXPERIENCE
Post-secondary degree or diploma in Business Administration, Human Resources, Change Management, Education or related field with a minimum of 6 years direct professional business experience in organizational change management;
Prosci Change Management certification
Demonstrated experience developing and implementing CM plans throughout the project life cycle.
Demonstrated experience leading senior Subject Matter Experts and front-line staff through the deployment phase of an implementation project from a Change Management perspective.
Experience in leading change management activities as part of a significant transformation project including stakeholder analysis
KNOWLEDGE
Proficient in English, both writing and spoken
French, both written and spoken an asset
Knowledge of Change Management Methodologies specifically Prosci
Advanced use of Microsoft Office suite
Knowledge or previous experience with Jira and Smartsheet preferred
Good business understanding of organizational issues and challenges
SKILLS AND ABILITIES
Being Autonomous and able to lead projects with minimum supervision
Solid interpersonal skills with the proven ability to establish and maintain strong relationships
Excellent active listening skills
Creative with demonstrated ability of problem-solving and thinking outside the box
Flexible and adaptable; able to work in ambiguous and evolving situations
Ability to synthesize information and to clearly articulate precise messages to a variety of audiences including executives and senior management.
Strong leadership and people management skills and the ability to work collaboratively in a matrix structure.
Service excellence: service oriented individual.
Accountability: respects, inspires trust, is dependable, and uses judgment.
WORKING CONDITIONS
Work from home position, remote office.
Domestic travel may be required for up to 25% of the time.
This position requires a satisfactory Canadian criminal record reference check
This position may require a satisfactory vulnerable sector check (ONLY AS REQUIRED)
The Canadian Red Cross is committed to gender equality and social inclusion in our workplace. All qualified applications will receive consideration without regard to sex, gender identity, gender expression, sexual orientation, race, ethnic origin, color, religion, nationality, disability, age, or any other characteristic protected by applicable law. We encourage all qualified persons to apply particularly Indigenous peoples, persons with disabilities, ethnic minorities, visible minorities, and others who share our values and contribute to fostering an inclusive and diverse workplace.
Please notify us as soon as possible of any adaptive measures you might require at any stage of the recruitment process.
Apply here