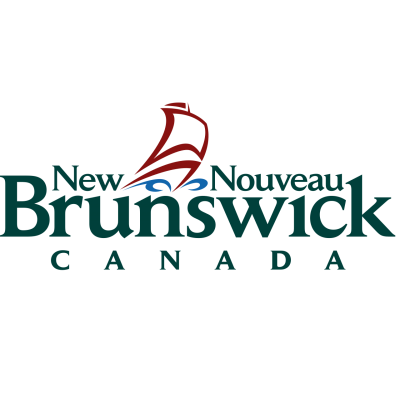 Engineering and Field Technician Level VI
Department of Transportation and Infrastructure
in Fredericton, NB
Department of Transportation and Infrastructure
Engineering and Field Technician Level VI
(Open)
Property Services Branch
Fredericton
The Department of Transportation and Infrastructure is seeking an individual to join the Property Services Branch as an Engineering and Field Level VI Technician in Fredericton.
This is a senior field/office position which requires experience in all aspects of cadastral surveys. Reporting to the Land Survey Supervisor of the Right-of-Way Management Unit, the successful candidate's primary responsibilities will be to research property ownership/boundary location from all available sources, carry out field measurements of evidence of property boundaries, and prepare survey plans in accordance with the Association of New Brunswick Land Surveyors and NBDTI standards. The successful candidate must be able to produce legible, accurate field notes and organize project files. Other duties include the review and validation of real property legal descriptions and survey plans and providing legal survey technical assistance and various office management duties required by the Land Survey Supervisor in support of delivering the department's Capital Construction Program.
ESSENTIAL QUALIFICATIONS: Diploma from a two (2) year Civil Engineering or Surveying Technology program with a minimum of five (5) years of progressively responsible related work experience. The successful candidate must be a member of, or be eligible for membership in, the New Brunswick Society of Certified Engineering Technicians and Technologists. Possession of a valid New Brunswick Class 5 driver's license is also required.
ASSET QUALIFICATIONS: Preference may be given to candidates that demonstrate knowledge in the use of Microsoft Office software, Leica LGO Global Positioning System and Carlson Survey Solution software. Subject to the response to this competition, candidates may be required to demonstrate on their application one or more of the asset qualifications in addition to the essential qualifications in order to be given further consideration.
Written and spoken competence in English is required. Please state your language capability.
Applicants must clearly demonstrate the essential qualifications to be given further consideration. Please ensure that preferred language for assessment is identified on your resume.
The following operational requirements are also required: flexible hours and extensive travel throughout the Province.
BEHAVIOURAL COMPETENCIES: The successful candidate will possess the following behavioural competencies: Concern for Order, Flexibility, Results Orientation, and Teamwork and Cooperation.
Résumés should be in chronological order specifying education and employment in months and years including part-time and full-time employment. 
SALARY: $1,960.00 to $2,465.00 bi-weekly (based on a 36 ¼ hour work week).
We encourage applicants to apply on-line, by e-mail to dti.competitions@gnb.ca or by mail at the following address by July 9, 2020, indicating competition number R40-2020/21-187. This competition may be used to fill future vacancies at the same level.
Department of Transportation and Infrastructure
Human Resources Services
P. O. Box 6000, Fredericton NB E3B 5H1
Telephone: (506) 453-3939
We thank all those who apply however only those selected for further consideration will be contacted.
Candidates registered with the Equal Employment Opportunity Program and veterans, who demonstrate they are among the most qualified, shall be given preference at the time of appointment.
We promote a scent-reduced environment.
We are an Equal Opportunity Employer.
The New Brunswick Public Service: Improving the lives of New Brunswickers every day!