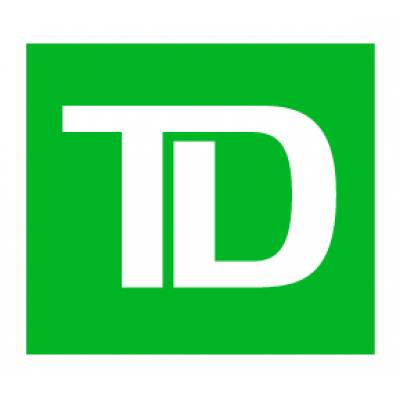 Manager Client Services I - Investment Management
TD Description
Tell us your story. Don't go unnoticed. Explain why you're a winning candidate. Think "TD" if you crave meaningful work and embrace change like we do. We are a trusted North American leader that cares about people and inspires them to grow and move forward.
Stay current and competitive. Carve out a career for yourself. Grow with us. Here's our story:
jobs.td.com
Department Overview
Private Investment Advice TD Waterhouse is one of the largest brokerage firms offering comprehensive services suitable for investors who want to establish a personalized relationship with a professional, dedicated investment advisor. Private Investment Advice TD Waterhouse offers a full range of advisory investment solutions. As an important member of one of the four National Sales regional management teams, you will actively participate in supporting the directors and staff of branches in your region and in that of our customers. In addition, you will need to allow our business to achieve its goals.
The Manager, client Service (MCS) manages a team of sales assistants and branch support staff, while promoting a positive customer and employee experience and increasing shareholder value. MCS oversees and performs control and administrative tasks, identifies and implements process improvements, and submits operational and technical issues to key partners.
The MCS also oversees the day-to-day operations of a dynamic branch to ensure proper audits, customer focus, a positive work environment, change management, consistent process improvements and compliance with regulatory and control requirements , which are constantly evolving. In addition, the MCS is responsible for developing and developing a talented employee pipeline to ensure that the branch remains strong and competitive, so that it can attract the best people, both internally and 'external. 
Job Description
Provide legendary customer experience.
In collaboration with our Operations, Wealth Management and Compliance group partners, invite and support the team to identify and implement process improvements that will last over time, while fostering employee engagement, customer experience and compliance with regulatory requirements.
Contribute to the achievement of the branch's objectives.
Lead, inspire and develop a united and high performing team.
Actively promote the "One TD" brand and build TD's reputation in the community by participating in diversity, non-profit and community affairs groups, and by participating in initiatives and fundraising . 
Job Requirements
Registration with the Investment Industry Regulatory Organization of Canada (IIROC) as an Investment Representative (PR) or a Registered Representative (RI).
The ideal candidate will have a minimum of 5 years of experience in the wealth management industry and will therefore have solid personnel management skills.
Branch Manager (DS) registered with IIROC is a significant asset.
Candidate must be bilingual French-English, oral and written.
Inclusiveness
At TD, we are committed to fostering an inclusive, accessible environment, where all employees and customers feel valued, respected and supported. We are dedicated to building a workforce that reflects the diversity of our customers and communities in which we live and serve. If you require an accommodation for the recruitment/interview process (including alternate formats of materials, or accessible meeting rooms or other accommodation), please let us know and we will work with you to meet your needs.