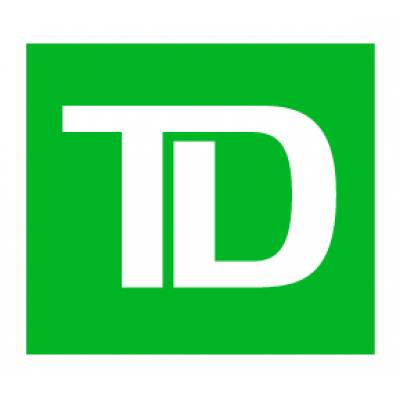 Claims Advisor III
TD Description
Tell us your story. Don't go unnoticed. Explain why you're a winning candidate. Think "TD" if you crave meaningful work and embrace change like we do. We are a trusted North American leader that cares about people and inspires them to grow and move forward.
Stay current and competitive. Carve out a career for yourself. Grow with us. Here's our story:
jobs.td.com
Department Overview
The Claims field adjuster is responsible for the client relationship which includes the investigation, evaluation and timely resolution of intermediate claims within their area of focus and authority. Using intermediate knowledge handles intermediate claims with moderate risk level that can typically be resolved in 2 to 12 months. Required to meet clients/witness etc. in the field to obtain statements and/or negotiate claims. This role contributes to the legendary customer experience by collaborating with internal and external partners while valuing speed and accuracy. The Claims field adjuster leverages the Claims Resource Team in the investigation and assessment of claims and applies their technical knowledge to ensure all claims are appropriately reserved and resolved while mitigatingrisks and escalation.
Job Description
Customer Experience
Meet or exceed the needs of the customer by adjusting claims in accordance to policy coverage with accuracy and speed.
Pro-actively work collaboratively with internal and external partners to ensure a legendary customer experience in all interactions.
Appropriately leverage external vendors, approved and non-approved
Share knowledge, expertise and provide advise to colleagues in order to recommend additional
services/support/resources to thecustomer, where necessary.
Ensure customer problems are handled appropriately and escalating issues when necessary.
Job Requirements
Develop and Manage the Team/Teamwork
Contribute to a positive working environment
Demonstrate flexibility to be able to change activities based on customer and business needs
Actively participate in the performance management process
Meet
professional/personal development objectives by utilizing learning maps and external courses as required
Engage in and complete all internal training required for the role
Actively participate in regular meetings
Actively participate and/or lead peer coaching and training
Provide guidance and technical support to colleagues
Business Results
Contribute to the achievement of business objectives by meeting or exceeding individual and team goals
Assess and mitigate risks and escalate as required
Ensure accurate and timely reserving of claims
Internal Practices and Processes
Contribute to the business objective for Operational Excellence by adhering to mandatory compliance and audit requirements
Understand and apply business operation policies and procedures and legislation
Be knowledgeable of and comply with company and industry codes of conduct
Ensure necessary due diligence to support the accuracy of all insurance claims
Additional Information
KNOWLEDGE AND SKILLS
Customer Needs & Advise
Effective Communication Listening, Empathy & Compassion
Negotiation skills
Home Construction/ Building Material Knowledge/Experience
Licensing :
Provincial licensing as required (license AMF : claims adjuster)
Valid driver license
Education :
Secondary education or equivalent work experience
CIP preferred
Additional Information
Cover Montreal territory
Inclusiveness
At TD, we are committed to fostering an inclusive, accessible environment, where all employees and customers feel valued, respected and supported. We are dedicated to building a workforce that reflects the diversity of our customers and communities in which we live and serve. If you require an accommodation for the recruitment/interview process (including alternate formats of materials, or accessible meeting rooms or other accommodation), please let us know and we will work with you to meet your needs.