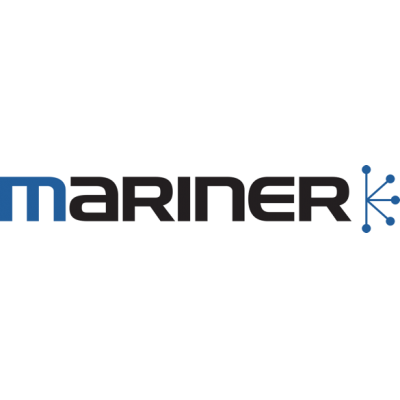 Server Administrator
Mariner Partners
in Saint John, NB
Company Description
As one of the largest independent technology companies in Atlantic Canada, Mariner has a team of over 200 IT and software professionals working with clients both regionally and across the globe. With extensive capabilities in the areas of analytics, automation software, information security and IT consulting, Mariner has been delivering innovative solutions with a strong emphasis on productivity and customer experience since 2003.
Job Description
To help in our planned growth, we are pro-actively recruiting for a Server Administrator for upcoming full-time and contract opportunities to support our telecom practice. The Server Administrator will report to the Manager, Infrastructure Services and will be responsible for day-2 support of small, medium and enterprise class customers. Working within a Windows or Linux support team, the successful candidate will be monitoring server health status, working closely with project teams, patching, and supporting backup solutions on a day-to-day basis.
Responsibilities
Take ownership for the environments that you support and monitor them using available tools.
Address Incidents by performing diagnostics and troubleshooting while respecting established procedures, taking care to document actions. Engage peers or other teams as required.
Process Work requests according to established procedures.
Submit and perform Change requests as required (application of patches and software upgrades, equipment repair and installation, etc.)
Perform daily tasks such as checking logs, adding users, backup validations, etc.
Continually ensure the integrity of data entered in management tools and databases (Network CMDB).
When required, act as a point of contact with Change Management and/or other groups.
Communicate information on outages to colleagues and superiors and follow proper escalation procedures.
Participate in an on-call rotation and follow established response time and notification procedures.
Manage and configure Virtual Server Environments (VSphere 5.0+).
Implement and manage Windows environments to ensure high availability.
Gate new customer accounts from project to operations.
Monitor servers and network infrastructure.
Support Project Team(s).
Develop and administer security policies and procedures.
Develop and administer NetBackup and EPO.
Manage user authentication and security on the network.
Support an on-call rotation for patching and escalations.
Engage with 3rd party vendors on product support issues and escalation procedures.
Qualifications
Mandatory Qualifications/Competencies:
College degree in Computer Science with specialization in Administration of Windows and/or Unix / Linux or equivalent work experience.
Two to three years of experience with systems administration.
Knowledge of the concepts of virtualization.
Knowledge of networking and security concepts.
Knowledge in the following tools would be useful: PuTTY, SecureCRT, OMC, scripting, etc.
Knowledge of ITIL practices would be beneficial.
Ability to work in a dynamic team environment.
Capable of analytical thinking while remaining efficient under pressure.
Must be reliable, responsive, and flexible.
Self-starter, strive to improve processes, work with minimal supervision, positive attitude, customer focus, strong problem-solving abilities.
Preferred Qualifications/ Competencies:
Microsoft MCSA or MCSE (preferably Server Infrastructure).
Red Hat Enterprise Linux 4/5/6/7.
Scripting knowledge (admin task automation, reporting & monitoring)
VSphere 5.0+.
SAN (3par, Netapp Data Management, Dell EqualLogic,), cloud and switched fabric knowledge/ experience.
Windows Server 2008 and 2012 administration experience.
Microsoft Exchange Server 2010.
Systems administration experience in environments with large SQL servers.
NetBackup 7.5 Certification.
Hardware knowledge/Certification for HP servers.
Additional Information
Why Mariner Partners?
We believe in making a positive impact in the communities where we live and work - our team is located in major cities all across Canada, throughout the US and internationally. We are proud to be headquartered here, and are passionate about growing a strong technology sector here in Atlantic Canada and beyond. We offer competitive compensation; benefits packages and training and development.
We recognize that empowered employees are more innovative, more efficient, deliver better customer service and can flat out-perform conventional organizations. Our people have built products for national deployments at the world's largest TV and Internet companies and leading real estate, financial and government organizations.
We are looking for passionate IT professionals who are curious about data, who love solving problems for customers and who want to grow their careers.
Join our growing team!
I'm interested